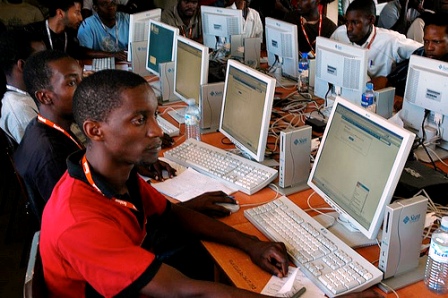 "If you were spending Sh150 to buy an internet bundle of 50 Megabytes, you will now be able to get 100MB for the same amount and for Sh850, you will get 1000MB instead of the 500MB that you got previously," Ghossein said of the new package which he said would help its customers access data services cost effectively.
Ghossein also said the country is not yet ready to roll out 4G technology as it lacks the required equipment and spectrum to support it.
"We do not have the frequencies available. We should get 2.5 Gigahertz but I'm not sure that is available.
Secondly, we don't have any equipment in the market. I think it's too early to talk about 4G in the country," he said.
The remark runs counter to what Safaricom has been pushing for. Safaricom CEO Michael Joseph has been quoted in sections of the press saying that Africa, Kenya included, is ready for such infrastructure and that his firm was already carrying out tests to determine the technology's viability.
Safaricom has maintained that there's demand for 4G and has been working on how to bring down the cost of
 getting a 3G enabled phone.
Ghossein however argued that government has not worked out whether it will charge for the spectrum.
Such a structure, he added, would avoid the confusion that followed the licensing of the 3G technology which saw government receive Sh1.9 billion (US$25 million) from Safaricom but later reviewed the fee to US$10 million for other players, a move that brewed controversy in the industry.
"We should take care so that we don't have to repeat the problem with 3G. We should put (in place) a process to get 4G," Ghossein maintained.
"EDGE is enough because for example if you look at the DStv that is on Safaricom's 3G and you have it in 'Orange' EDGE, it's working very well," he said, adding that the company was still intent on being competitive in the data sector.
www.itnewsafrica.com