What's New
New Camera: Lets You Shoot and Focus Later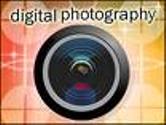 Lytro, a company launched Tuesday by 31-year-old entrepreneur Ren Ng, promises that camera will be released soon.
"I am thrilled to finally draw back the curtain and introduce our new light field camera company, one that will forever change how everyone takes and experiences pictures," Ng wrote on the startup's blog. "Lytro's company launch is truly the start of a picture revolution."
Apparently, some sharks are buying the buzz. Lytro has reportedly already raised $50 million in venture capital, an impressive feat for a company that just debuted.
Ben Horowitz of investment firm Andreessen Horowitz wrote on his blog that Ng "walked into the firm and blew my brains to bits."
"Light field research has been going on for some time, but Ren has figured out a way to fit the technology into your pocket," wrote Horowitz, whose company is an investor in Lytro.
The gadget, which Lytro is calling a "light field camera," uses multiple internal lenses to capture much more light than a normal camera, at more than one angle.
That, the company says, lets a photographer concentrate on merely framing a shot, or just clicking fast and furiously. Then he or she can use software to focus later, or even create multiple images with different focuses.
Lytro calls the result "living pictures."
Experiment with this focus software on Lytro's site.
So far, people who have seen the product are impressed.
"A Mountain View start-up is promising that its camera, due later this year, will bring the biggest change to photography since the transition from film to digital," writes Ina Fried for AllThingsD. "Ordinarily, I'm turned off by such hyperbole, but after having seen a demo from Lytro, that statement seems downright reasonable."
The concept was the subject of Ng's doctoral thesis at Stanford in 2007. He says that, since then, he's been working to turn the concept into a practical consumer product.
"What began in a lab at Stanford University has transformed into a world-class company, forty-four people strong, sparkling with talent, energy and inspiration," he wrote.
The Lytro site doesn't show any images of the camera itself. The company isn't announcing a price, its number of megapixels or other technical details yet. People interested in possibly buying one when they become available can submit their e-mail addresses to get updates and reserve one if they choose to buy.