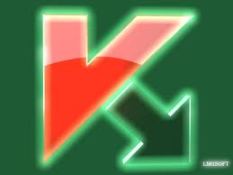 The most common security threat comes in the form of viruses, spyware and other malicious programs, while 31% of malware attacks resulted in some form of data loss, with 10% of companies reporting the loss of sensitive business data.
Only 70% of companies have implemented anti-malware protection solutions fully across their businesses
whereby 3% have no protection at all. The level of anti-malware implementation varies from country to country – in emerging markets 65% of companies have adopted it, while in the UK and US levels of implementation stood at 92% and 82% respectively. Despite this, the vast majority of companies still experienced an IT security breach in the last 12 months, and almost a third lost business information.
"Such an attitude is surprising when you know that almost half of all organisations see cyber-threats as one of the top-three emerging risks – IT strategy is ranked even higher than financial, marketing and human resources strategy," said Alexander Erofeev, Director of Market Intelligence & Insight at Kaspersky Lab.
"The most likely explanation is underinvestment in IT security." Indeed, the study shows that every second company evaluates its IT security budget as insufficient, and estimates that an increase of 25% or more is required.
www.itnewsafrica.com