StartHub Africa recently marked a significant milestone with the Open Innovation Program Demo Day. The event took place on October 20 2023 at StartHub Africa's offices in Bukoto. It brought together innovators, stakeholders, and thought leaders to celebrate the conclusion of the Open Innovation Program (OIP) in Uganda.
The Open Innovation Program (OIP) is an initiative commissioned by Make-IT in Africa, a project implemented by Deutsche Gesellschaft für Internationale Zusammenarbeit (GIZ) GmbH on behalf of the German Federal Ministry for Economic Cooperation and Development (BMZ).
Since its launch in Uganda in April 2023, the program has been a catalyst for 15 startups dedicated to creating tech-enabled solutions in the field of smart cities. These startups had the unique opportunity to collaborate and co-create with public and private organizations like Housing Finance Bank Uganda, NITA Uganda, Jumia Uganda, and KaCyber Technologies Uganda.
In the context of the Open Innovation Program, smart cities encompass a broad spectrum of technologies developed by startups. These technologies leverage data to enhance the daily lives of urban communities in Uganda by making them more efficient and effective. The program's core areas of focus included:
Access to Affordable Housing.
Government Technology (Gov-Tech) Solutions: Streamlining digital access to government services for citizens.
Empowering Businesses: Demonstrating how digital tools and data can drive business growth.
The day commenced with a warm welcome from Laura Althaus Muggagga, co-founder of StartHub Africa, who shared valuable insights on open innovation. She described it as a business strategy that seeks to address relevant challenges through an innovative approach driven by collaboration with external partners, rather than relying solely on in-house innovation or research and development.
This was followed by a presentation by Habumugisha Olivier from Make-IT in Africa, who thanked all the partners for their commitment to the program and for joining hands with the startups to innovate together.
The spotlight then turned to the startup pitches, with nine founders taking the stage to present the innovative solutions they had cultivated in partnership with their project collaborators. The impressive line-up of startups included Wena Hardware, Yunga Technologies, Kawu, Ecoplastile, RentBeta, Easy Housing, ShareCard, Neexa, and SEMA.
Following the startup pitches, a panel discussion delved into the insights and lessons gleaned from the Open Innovation Program. Distinguished panelists, such as John Baptist Kaweesi, Head of Mortgage at Housing Finance Bank, Sandra Awili, Co-founder of ShareCard, and Franc Kamugishya, Founder of Ecoplastile, shared their invaluable perspectives.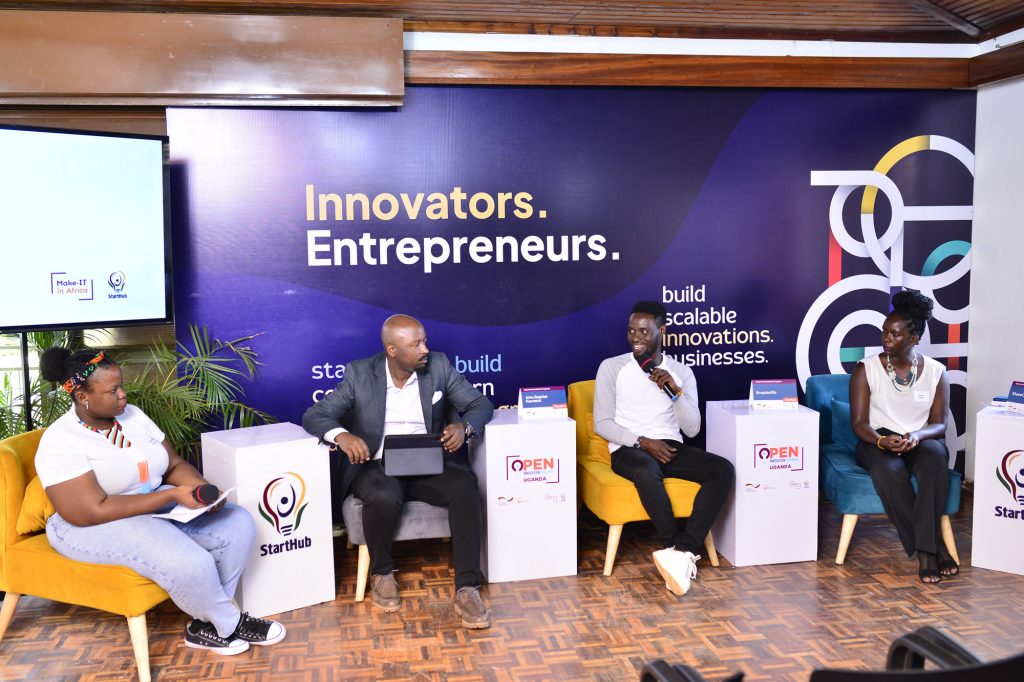 Kaweesi highlighted the importance of continuity in innovation. "Some of the innovators come up with brilliant ideas on their own, but this carries the risk of discontinuity. When the key resource or innovator becomes unavailable, it often presents a challenge to the continuity of these ideas.
This, in turn, hinders the timely commercialization of these beautiful ideas. I firmly believe that as we continue working with StartHub and innovators, we can provide support in terms of capacity building, specifically in establishing governance structures right from day one. A good idea should never be hindered by such manageable challenges."
The event turned out to be a day of inspiration, marked by accounts of progress, and evidence of tangible transformation in Uganda's startup and innovation ecosystem.
The day was graced by esteemed guests from UNDP, Startup Uganda, URSB, KCCA, NSSF Hi Innovator, SafeBoda, UCC, CFAO, Enabel Uganda, Women In Technology Uganda, and many others.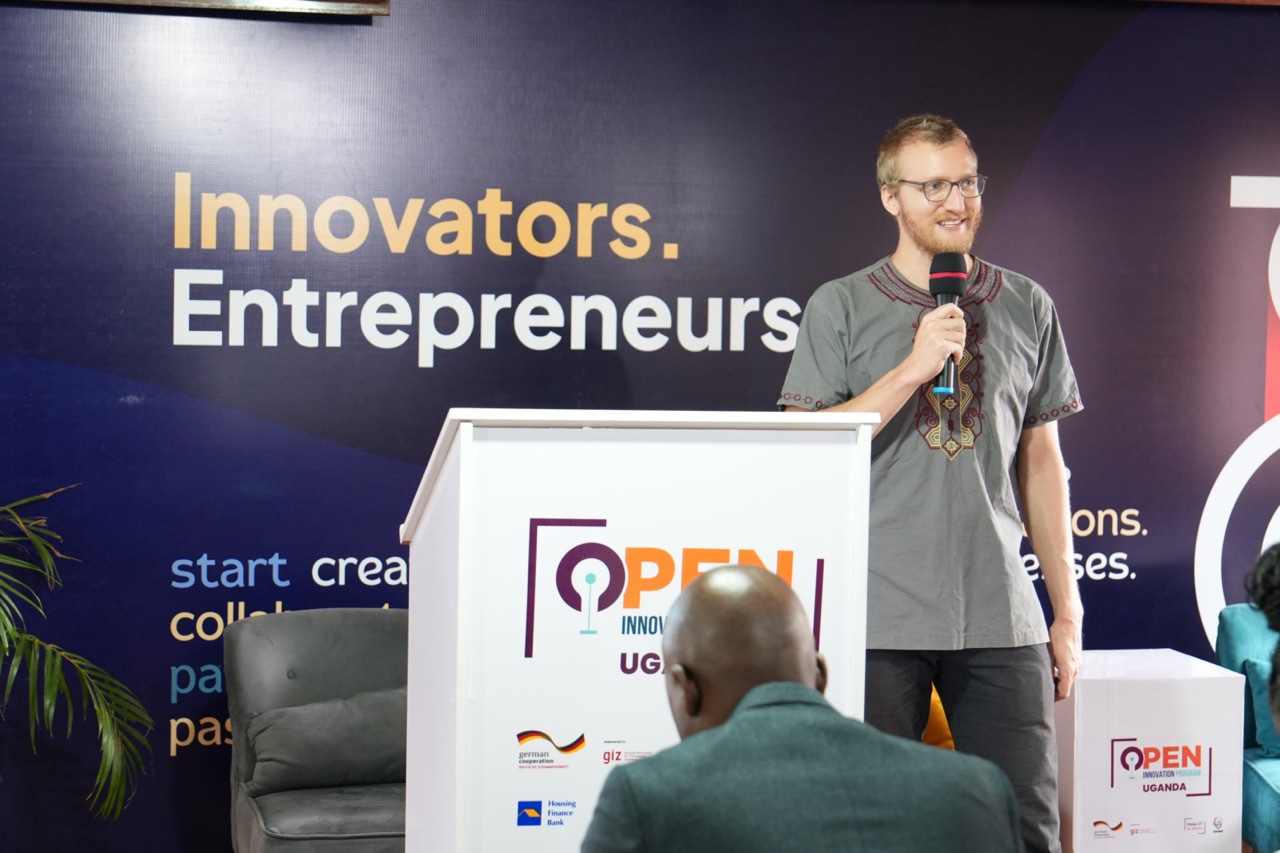 This Open Innovation Program is the first of its kind to be implemented in Uganda. StartHub Africa will contribute to the wider innovation and entrepreneurial community by publishing and disseminating comprehensive learnings for other Entrepreneurship and Innovation Support Organizations interested in adopting the Open Innovation approach.
StartHub Africa's Open Innovation Program Demo Day was more than a celebration of co-creation achievements; it showcased the power of collaboration, creativity, and shared goals, setting a promising trajectory for the future of entrepreneurship and innovation in the region.
ALSO READ: STARTHUB AFRICA HOLDS SHE TECHS THE FUTURE DEMO DAY