Education and Skilling
Featured
MTN
News
MTN, Gov't Equip Salama School for the Blind With a Computer Library
The provision of a state-of-the-art computer library Salama School for the Blind underscores MTN Uganda's mission to empower communities, and support education.
MTN Uganda, in collaboration with the government, has equipped Salama School for the Blind in Mukono District with a cutting-edge computer library designed specifically for visually impaired children.
The facility inaugurated as MTN Uganda marked its 25th anniversary, represents a significant stride in enhancing overall learning environments for visually impaired pupils.
The computer lab features ten computers, internet connectivity, and specialized software tailored to support their unique learning needs. This facility is a crucial resource that will empower students, granting them access to vital educational resources and fostering academic excellence.
MTN Uganda CEO, Ms. Sylvia Mulinge, expressed the telco's commitment to making a positive impact in the communities it serves.
"The provision of a state-of-the-art computer library underscores MTN Uganda's mission to empower communities, support education, and create a brighter future," she said.
Mulinge further added, "MTN Uganda firmly believes that education is a powerful driver of development and one of the most potent instruments for reducing poverty, improving health, achieving gender equality, promoting peace, and ensuring stability — goals that resonate with the United Nations Sustainable Development Goals."
The new initiative aligns seamlessly with MTN Uganda's Ambition 2025 strategy, which aims to lead digital solutions for Africa's progress, including education. According to Mulinge, MTN is steadfast in its commitment to ensuring that every child, regardless of status and economic background, enjoys the benefits of a modern connected life.
The First Lady and Minister for Education and Sports, Janet Museveni, who was available at the commission commended MTN for its support, highlighting the transformative impact it will have on the education of visually impaired children.
"Today's commissioning of a computer lab is a shining example of what can be achieved when we work together across sectors, transcending boundaries and affiliations. It embodies the spirit of unity and shared purpose," she stated.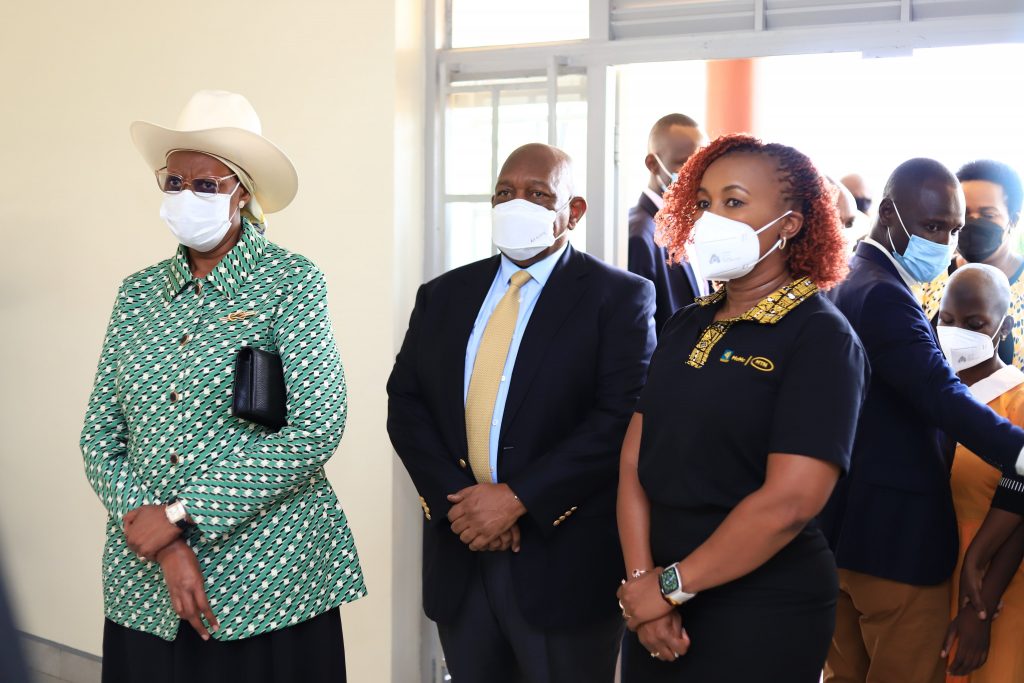 Janet encouraged optimism and collaboration, emphasizing the collective ability to overcome challenges and build a better future for all.
Over the years, MTN Uganda has collaborated with various organizations, such as Promoting Equality in African Schools (PEAS), to support the government in delivering education for all.
Through partnerships and initiatives, MTN Uganda has implemented 15 infrastructural projects in various educational institutions, expanding access to quality education for thousands of learners.
MTN Uganda has further played a pivotal role by providing 42 computer labs in various educational institutions and contributing UGX36 billion to the Uganda Communications Universal Service and Access Fund for the year 2023.
The collaboration with the Ministry of ICT and National Guidance gave rise to the MTN ACE program, empowering 185 youths with digital skills.
This commissioning marks a new chapter in the collaborative efforts of MTN Uganda and the government to empower communities and create a brighter future through accessible and quality education.