Events and Gatherings
News
Kabbyanga, Mugasha Among Delegates Confirmed to Attend the Digital Government Africa Summit
The Digital Government African Summit is the official ministerial pan-African summit, aligned with the roll-out of national electronic government plans across Africa.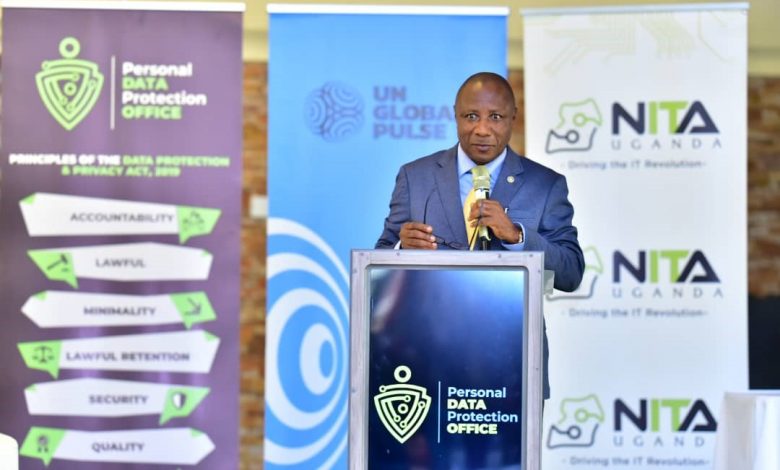 Hon. Kabbyanga Godfrey Baluku; State Minister for ICT — National Guidance, and Collin Mugasha; Director of e-Government Services at NITA Uganda are among the confirmed heads of delegation attending the 2023 Digital Government Africa Summit in Lusaka, Zambia from 4-6, October.
So far 34 delegates from Angola, Cameroon, Ethiopia, Eswatini, Ghana, Kenya, Lesotho, Madagascar, Nambia, Rwanda, Senegal, Seychelles, Sierra Leone, Somalia, South Sudan, Tanzania, the Democratic Republic of the Congo (DRC), Uganda, Zambia, and Zimbabwe have been confirmed to attend the summit.
"We believe that technology will be a major catalyst for economic growth, development, and transformation," said H.E. Hakainde Hichilema — President of the Republic of Zambia. "My friends in the tech space, feel free to engage us with your ideas."
The summit will bring together industry solution providers in the digital space, technology leaders, and senior government officials to discuss everything digital transformation. The Office of the President (Zambia) along with the Ministers of Home Affairs & Internal Security and Technology & Science are inviting their ministerial counterparts from across Africa to attend and take part in the summit.
The summit is the official ministerial pan-African summit, aligned with the roll-out of national electronic government plans across Africa. African countries are implementing programs to ensure they have a robust digital government infrastructure to improve the ease of doing business and to deliver more efficient public services.
Digital transformation is accelerating across Africa with 19 of the fastest 20 growing countries in the world and an internet economy expected to reach USD$180 billion by 2025, accounting for 5.2% of the continent's GDP, according to the International Finance Corporation. Policymakers are determined to ensure that no one is left behind in e-government and the process of digitalization, with most African countries having a national digital government strategy — along with legislation for cybersecurity, data protection, and e-participation.
The 2023 Digital Government Africa Summit is hosted by the Government of Zambia in partnership with AfricanBrains, the organizers of Africa's leading ICT for education event — Innovation Africa.
ALSO READ: VP, JESSICA ALUPO LAUNCHES AN AMBITIOUS DIGITAL TRANSFORMATION ROADMAP
e-Government Development in Africa
Digital government has reached a critical point. It is an integral aspect of the physical functioning of public institutions and service delivery. It is imperative that digital government, including e-services and e-participation, be designed in a way that strengthens trust in Governments and public institutions.
Several African countries have improved their telecommunications infrastructure, however, e-government development efforts require the cost of mobile broadband to come down. The acceleration of digitalization in the private sector has raised people's expectations for more effective public service delivery. African governments are now having to be more innovative, resourceful, and effective and to contribute proactively to the digital transformation.
Digitalization trends in Africa are positive overall. Fixed broadband subscriptions have jumped 48 percent since 2020, rising from 1.80 to 2.67 per 100 inhabitants. Survey results for 2022 indicate that 33 percent of the region's residents use the Internet, 42.8 percent are active mobile broadband subscribers, and 83.7 percent have mobile cellular telephone subscriptions [source: ITU].
Engaging With The Private Sector — Advantage Africa
The private sector has been at the forefront of digital transformation for several years. The private sector has raised the bar on the customer experience, and the public sector is expected to keep up.
Budget issues constitute a challenge for all countries; African countries must decide how to address development priorities with limited resources, and developed countries are locked into spending billions of dollars to maintain massive but largely obsolete "legacy systems". For example, the US Government still spends 70 percent of its $100 billion IT budget to support legacy systems, some of dating back to the 1970s.
This represents an advantage to many African countries that simply do not have the legacy systems that eat into the public sector budget for digitization. We are now seeing African countries embrace a culture of innovation, breaking down silos and improving collaboration between departments.
For optimal digital integration and development, African governments are looking to work with private enterprises that can demonstrate the benefits of comprehensive digital integration.
ALSO READ: OP-ED: DIGITAL TRANSFORMATION SHOULD BE DRIVEN BY PURPOSE, NOT JUST TECH