Acquisition
Africa
Featured
News
Partnerships
Research
Disrupt Africa Releases its "Finnovating for Africa 2023" Report in Partnership With AZA Finance and Curacel
The new Finnovating for Africa report by Disrupt Africa tracks growth of African fintech ecosystem, and explosion in funding, since 2021.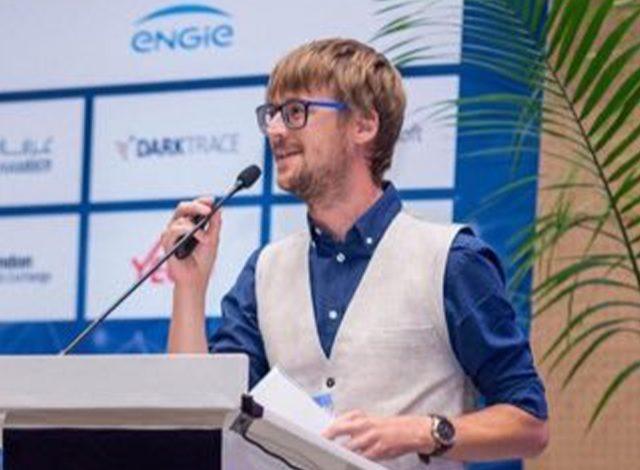 Africa's fintech startup ecosystem grew in size by almost 20 percent, and saw USD$2.7 billion in investment flood, over the last 24 months, according to a new report released today by Disrupt Africa.
Every two years since June 2017, Disrupt Africa has released the Finnovating for Africa publication, which tracks the extraordinary development of the fintech ecosystem across Africa over the last few years.
It includes consideration of the regional spread and growth of fintech ventures, discussion of startup activity in various sub-sectors of the fintech industry, data on fintech startup launches by year, and tracking of funding and acquisitions in the fintech space, as well as a full list of every known African fintech startup.
The fourth edition of the report is released in partnership with AZA Finance, an African fintech company offering secure and efficient financial infrastructure for payments, foreign exchange, and settlement; and Curacel, an insurance infrastructure company that helps insurers and partners in Africa and other emerging markets increase the reach and functionality of insurance through cloud-based tools and APIs.
The report reveals that the fintech ecosystem is the most-populated vertical within Africa's wider tech ecosystem, having gained steady growth over the last two years. Since the last edition of Finnovating for Africa in 2021, the number of startups operating in the space grew by 17.7 percent to 678.
This growth is taking place across the continent, with all major markets bar South Africa posting an increase in the number of active ventures. Egypt and Nigeria are growing especially fast, with the number of fintech companies based in those countries leaping by 66.7 percent and 50 percent respectively over the course of the last two years,
While leading the way for activity, fintech is also by far and away the most popular vertical for investment within the wider African tech space. Since Disrupt Africa began tracking funding in the African tech startup space in 2015, 540 fintech startups from 25 countries have raised an extraordinary USD$3,635,823,965, three times more than any other sector.
Total investment per year has been on a fairly steady upward trajectory since 2016, yet growth has been especially impressive in the last two years. The number of funded ventures has almost doubled since 2021, and more than USD$2.7 billion has flooded into the ecosystem in the last 24 months.
African fintech startups are also more likely to be acquired than their peers. Disrupt Africa tracked 26 fintech startup acquisitions between June 2021 and July 2023, compared to just seven between 2019 and 2021, and accounting for over 60 percent of the 43 such deals reported since 2011.
"This report, which we release every two years, is one of our flagship publications, alongside our annual funding report, and this year's edition is a big one, tracking a remarkable 24 months of development in the African fintech space," said Tom Jackson, co-founder of Disrupt Africa. "We're looking forward to releasing it, and thankful to our partners for helping to make it happen."
Perry Braun, head of marketing at AZA Finance commenting on the release of the report said, "I take great pride in AZA Finance's inclusion in this year's Disrupt Africa report. It strengthens our position as a leader in connecting global businesses with seamless payment solutions across Africa."
Braun remarked that the collaboration with Disrupt Africa comes at a significant moment as they have recently expanded their payment corridors to include Zambia, Uganda, Cameroon, Benin, Senegal, Burkina Faso, Togo, and Ivory Coast. "With over a decade of experience as Africa's leading cross-border payments provider, we remain committed to fostering financial inclusion and helping businesses thrive in Africa," said Braun.
Henry Mascot, the Chief Executive Officer of Curacel, on behalf of the company, said they are happy to partner with Disrupt Africa to produce the report which aims to shed light on the insurtech revolution in Africa and its immense potential for both companies and individuals.
Editor's Note: THE REPORT IS AVAILABLE FREE FOR DOWNLOAD