Africa
Events and Gatherings
Featured
Innovation
News
AfriLabs' Latest Expansion Heralds Exciting New Opportunities For Africa's Digital Economy
AfriLabs expands to a new country, five new cities, and adds 17 new innovation hubs to its Pan-Afrikan Hub Network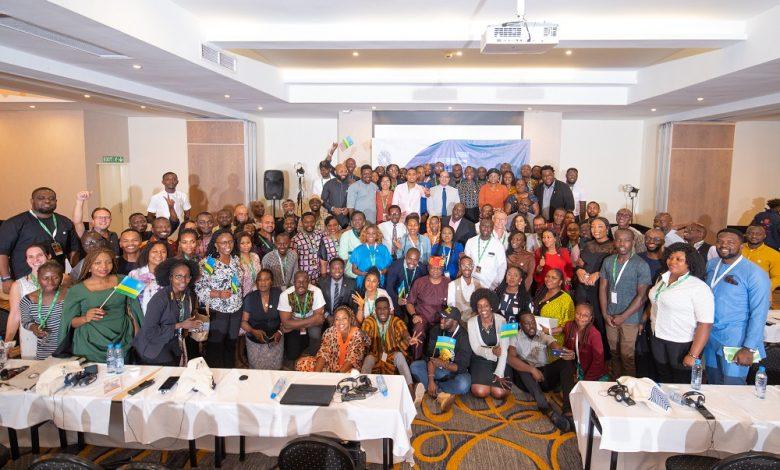 AfriLabs has added a new country, the Kingdom of Eswatini, and five new cities — Matsapha, Zanzibar, Baidoa, Ota, and Musanze to its community. The largest pan-African association of innovation enablers is dedicated to fostering robust innovation and digital economies in Africa — showing no signs of slowing down anytime soon.
Novation City, Privilege Access, Eureka Geo, Cube Zanzibar, Thousand Hills Hub, Somaliland Innovation Zone, Southwest Innovation Hub, Kabarak University Innovation, Business Incubation Center, Moolu Venture Lab, The Stalwart Hub, Platinum Hub, Ubulu Africa, Hebron Startup Lab, WAN-Hive Ghana, Green Tech Innovation, and Royal Science & Technology Park-Business Incubator have all joined the AfriLabs association of hubs.
These additions will strengthen AfriLabs' efforts to achieve a digitalized Africa by 2030, as they continue to connect their hub members to a network of other stakeholders, lead innovation policy advocacy, and increase their capabilities through funding, collaborations, and knowledge sharing.
The big picture for AfriLabs is to improve the local African innovation ecosystems by providing better support for the creation of investment-worthy digital startups and businesses.
AfriLabs' Director of Community, Mayssa Mrabet, is optimistic about the impact the association's continuous expansion will have on Africa's innovation and digital sector. "AfriLabs will continue nurturing, supporting, and celebrating innovative ecosystems across the continent," remarked Mrabet.
But it's not just the AfriLabs secretariat who are excited. The recent additions to the AfriLabs community are thrilled to be a part of this growing network.
Mely Monique, the Founder and CEO of Eureka Geo in Cameroon said, "Becoming a member of AfriLabs is a unique chance for us to be part of the African digital ecosystem and access numerous opportunities." While on the other hand Said Suleiman, Co-founder and Director of Cube Zanzibar, Tanzania, said "This partnership amplifies our impact, aligning our island's unique strengths with AfriLabs' vision for a flourishing African innovation landscape."
This expansion comes three (3) months after AfriLabs expanded to two new cities and added 19 new hubs, Now with the addition of these new members, AfriLabs now has a total of 436 members in 53 African countries.
Notably, AfriLabs is set to hold its annual gathering in Kigali, Rwanda from October 11-13 under the theme "Accelerating Africa's Digital Economy by the Strength of our Community". Rwanda's Minister of Information and Communications Technology (ICT), Hon. Paula Ingabire gave her endorsement for the 2023 AfriLabs Annual Gathering to be in the country — after her tweet last year expressing her excitement when Rwanda won the bid to host this event.
The gathering is the perfect opportunity to celebrate AfriLabs growing community and plot the way forward for Africa's innovation growth.
The AfriLabs Annual Gathering was inaugurated in Accra, Ghana in 2016. Over the years, the gathering has grown from being just an opportunity to convene the African technology and innovation ecosystem into being an avenue to build African institutions, chart policy pathways, and become a vehicle to usher in the next wave of African technology advancement.