News
Social Media
What's New
Twitter Has Begun Rebranding to X
Twitter owner Elon Musk has begun the process of replacing Twitter's iconic bird logo with X.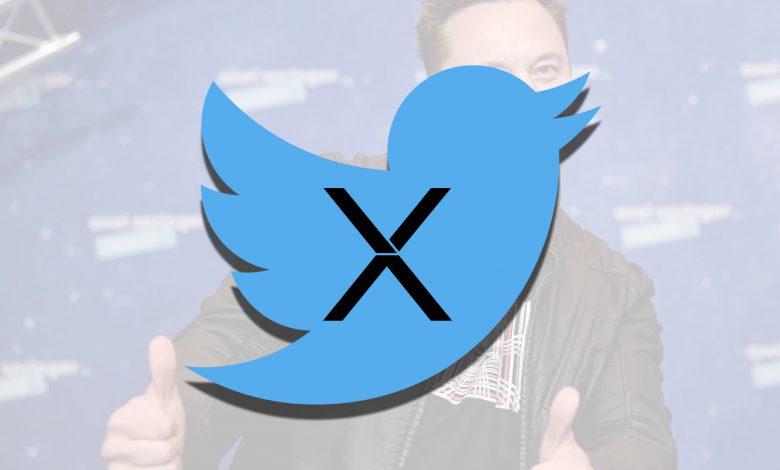 Twitter owner, Elon Musk is rebranding the microblogging social network to X following a series of tweets he posted on Sunday disclosing that Twitter's bird logo and name would soon be no more.
"And soon we shall bid adieu to the Twitter brand and, gradually, all the birds," Musk wrote in a tweet. Later tweeting that X.com now redirects to Twitter.com.
According to Platformer's Managing Editor Zoe Schiffer, Musk reportedly sent an email to employees about the change saying the company would become X and that his note "was the last email he'll ever send from a Twitter email address." Schiffer added that she assumes Musk was talking about the logo since Twitter's business was already renamed X Corp.
Twitter CEO, Linda Yaccarino, also further confirmed the rebrand in a series of tweets on Monday morning. Yaccarino shared the X logo, saying "X is here! Let's do this." The same logo is now Musk's profile pic.
"It's an exceptionally rare thing — in life or in business — that you get a second chance to make another big impression," Yaccarino wrote. "Twitter made one massive impression and changed the way we communicate. Now, X will go further, transforming the global town square."
Since Elon Musk's hostile takeover of Twitter in October last year, the company has undergone quite a number of changes the most notable one being the killing off of the social platform's verification system leading to the revamping of Twitter Blue to include a paid verification service. The company also changed its business name to X Corp, reflecting Musk's vision to create an "Everything app" similar to China's WeChat which the billionaire has applauded for its convenience and utility.
In April, Twitter temporarily replaced its famous blue bird logo with Dogecoin's Shiba Inu dog and shut off its free API, an infrastructure tool that allows for multiple computer programs to work together, the same month, breaking a lot of apps and websites that relied on the social network's free developer tools. The social website however decided to restore free access to its application programming interface for verified government and publicly-owned services that tweet "critical purposes" such as weather alerts, transport updates, and emergency notifications.
In May, Twitter rolled out encrypted direct messages (DMs) for its paid subscribers, as part of the Twitter Blue package. The company early this month came under widespread criticism from users when Musk announced that his social network was now temporarily limiting the number of tweets users can read each day.
"To address extreme levels of data scraping & system manipulation, we've applied the following temporary limits," Musk said in a tweet.
The letter "X" has been on almost everything associated with Musk; X.com links back to a domain Musk owned in 1999 and bought back in 2017 which was the original name for Paypal. It's in his SpaceX company name and it's in the name for the Tesla SUV. It also anchors X.Ai, a company he founded that is dedicated to artificial intelligence.