Challenge
Featured
Innovation
News
Opportunities
Startups
WFP Innovation Challenge in Search of Innovations That Offer Relief, Foster Resilience and End Hunger
Apply to receive up to $100,000 in equity-free funding, mentorship and access in the WFP Innovation Challenge.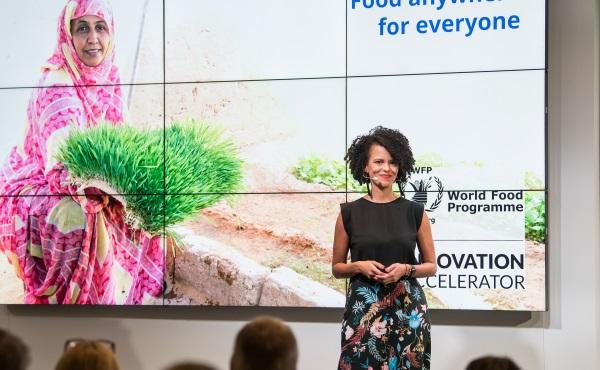 The World Food Programme (WFP) through its annual innovation challenge is looking for game-changing innovations that offer relief, foster resilience, and end hunger.
This edition of the WFP Innovation Challenge seeks to identify and support disruptive social innovations that address key challenges in the fight against hunger. "We are particularly interested in solutions for humanitarian assistance and supply chain resilience as we aim to ensure that every donor dollar goes further in addressing hunger while reducing the need for ration cuts," WFP said in a statement.
WFP's current innovation priorities are:
Preparedness and Prevention: Innovations that improve the WFP risk assessment, contingency planning, and proactive strategies to facilitate prompt response to safeguard lives and resources during crises.
Effective Relief Assistance: Innovations that enable efficient coordination, targeted assistance, and respect for the dignity and rights of affected communities.
Supply Chain Resilience: Innovations that strengthen the WFP supply chains' ability to withstand and recover from disruptions, ensuring continuous functionality.
The challenge is open to startups, companies, as well as WFP employees that have an innovation that can end hunger.
Eligibility requirements
If you are a startup
Your startup must be incorporated at the time of application. It can be for-profit or not-for-profit.
Your innovation must at least be at the Minimum Viable Product (MVP) stage. Proof-of-concept and initial traction are preferred.
Your solution should be financially viable.
Your proposal must show how working with WFP will serve your long-term strategy.
If you are a WFP employee
Your team must have evidence of Country Office support and management buy-in.
You are encouraged to apply, regardless of your contract type or function.
We accept applications from WFP employees who are collaborating with NGOs, government, or private sectors.
Those selected will receive up to USD$100,000 (approx. UGX365,727,600) in equity-free funding, with further funding and support if they are scaling innovations that have proven their concepts and value for social impact. In addition to the funding, they will work with WFP's global network of partners and field operations across more than 120 countries and territories, a chance to work with technical and industry mentors who will provide guidance and accelerate your progress, and you will be able to tap into and leverage WFP strong network of public, private, and government partners to accelerate implementation.
Interested applicants can submit their application (FILL IN THE Application Form) before the end of this month (July 30th, 2023). Or, if you know a relevant social innovation that you would recommend for this innovation challenge, you can do so by completing this Referral Submission Form.
Only shortlisted applicants will be contacted.
The WFP will review and match successful applications with one of their WFP Innovation Bootcamps in the next six months. The next WFP Innovation Bootcamp will be held in November 2023 and the pitch event will be held on February 16th, 2024.