Africa
Entrepreneurs
Google
News
Startups
Ugandan Startups Selected as 2023 Black Founders Fund Recipients in Africa
Two Ugandan startups, EzyAgric, and Ridelink have been selected as this year's Google for Startups Black Founders Fund recipients in Africa along with 23 other African startups.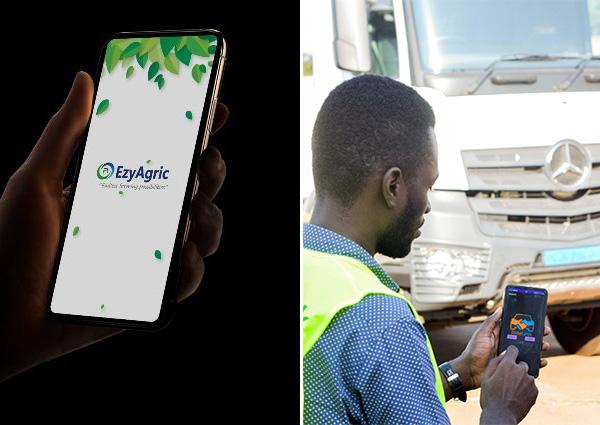 Twenty-Five African startups — 72% of which are led or co-founded by women were selected for the 2023 Google for Startups Black Founders Fund. The startups including two from Uganda, were diverse not only in their leadership but also in their geographical representation and sector focus.
These startups from Cote d'Ivoire, Ghana, Kenya, Nigeria, Rwanda, Senegal, South Africa, and Uganda will each receive up to $150,000 (approx. UGX556M) in non-dilutive cash awards, $200,000 (approx. UGX741M) in Google Cloud credits, Google Ads support, and one-on-one mentoring from Googlers and industry experts. The funding will help the companies to expand into new markets, improve their businesses as well as increase business opportunities and job creation.
Since its inception, participating founders have seen a 21% rise in employment, with women filling 46% of these positions, and a notable 7% increase in monthly recurring revenue to over $6.1 million.
The Google for Startups Black Founders Fund was introduced to help black founders in Africa, Brazil, Europe, and the United States overcome unique challenges and secure the crucial capital necessary for their success. The startups selected for this year's fund in Africa are leveraging technology to tackle Africa's most pressing problems, including providing affordable healthcare, effective logistics, and cutting-edge fintech solutions.
The two Ugandan startups that made it on the list EzyAgric is a marketplace for agricultural products and services for farmers and agribusinesses while Ridelink is an e-logistics platform that provides mobility solutions to SMEs.
We reached out to the two for a comment but didn't get their response.
The list of the recipients for this year's fund in alphabetical order; Akoma Health (Nigeria), BezoMoney (Ghana), Chargel (Senegal), Charis UAS (Rwanda), Evolve Credit (Nigeria), Excel At Uni (South Africa), EzyAgric (Uganda), Fez Delivery (Nigeria), Fleetsimplify (Kenya), HealthDart (South Africa), Herconomy (Nigeria), Jumba (Kenya), MDaaS Global (Nigeria), My Pocket Counsel (Nigeria), Orda (Nigeria), Periculum (Nigeria), Raenest (Nigeria), Ridelink (Uganda), Susu (Côte d'Ivoire), Talamus Health (Ghana), TruQ (Nigeria), Tushop (Kenya), Uzapoint (Kenya), Zinacare (South Africa), and Zydii (Kenya).
Africa's population is surging, with projections indicating that by 2050, one-third of Africans will be under 35. This demographic wave offers immense opportunities for startups to cater to a booming market. From healthcare to agriculture and fintech, startups are leveraging technology to address Africa's challenges while capitalizing on market potential.