Editor's Pick
Entertainment
Features
Sally Bwamimpeke, The Prestige on-screen Character We Love to Hate
"I used to always act as the good girl that everybody liked and now, I was acting as a villain" — Sally Bwamimpeke.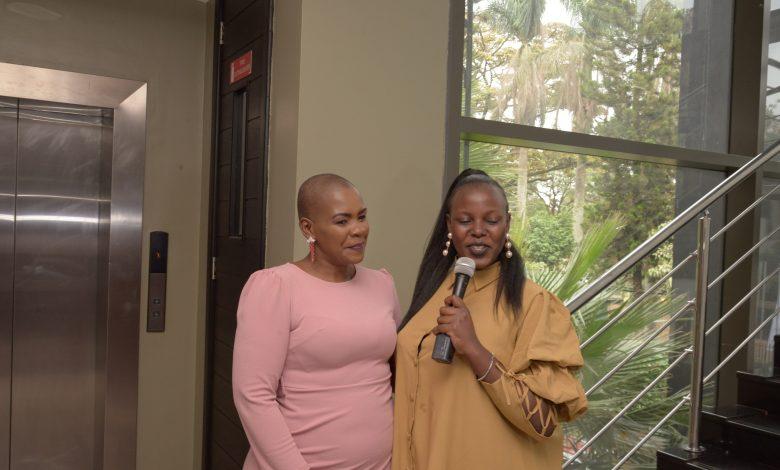 Playing a villain in a film can be a fun and challenging role for an actor to take on, allowing them to explore different emotions and behaviors that they might not get to express in their daily life. It can also be a way for actors to showcase their range and versatility and can lead to critical acclaim and award recognition.
Sally Elizabeth Bwamimpeke shares how acting as Jasmine the famous villain from Prestige a household-loved TV drama series on MultiChoice Uganda's Pearl Magic Prime has impacted her daily life with Flavia Tumusiime Kabuura on Home of Our Stars podcast.
Like most successful journeys, Sally's never started easy as she had to reach out to different people that would become key players in the journey of her career. She always had a passion for acting right from childhood but with little to no opportunities.
"Right from Sunday school, whenever there was something in Church, I was always that child volunteering for roles," Sally declares adding that this went on through her primary and secondary school. "Even later on when I joined school, I was in dramas and dances; I like to say this played a big role in giving me exposure for when I would later star in big productions," she remarks.
Expounding on the opportunity that gave her a proper start in acting, Sally says "There is this one time in my Senior Six Vacation, I was listening to the radio, and the presenter then, Omulangira Ndawus announced an opportunity to star in a Nigerian production that was to happen in Uganda. I told myself that I have to be part of this," adding that, "this was at a time when the Nigerian film industry was at its peak and I had to seek ways to reach out to the production teams to audition."
"My deceased brother was friends with the presenter, I asked him to get in touch with him and get me into this film. He was my number one fan and when I met Ndawus, he saw potential in me and I was immediately considered for the audition" she narrates.
"Needless to say, I went to feature in my first ever film, Roses in the Rain as the daughter of Zack Orji a legendary Nigerian actor who was acting as Alex, the husband to Maria (Jennifer Kabanda) that was suffering from HIV/AIDs," Sally recounts.
With the talent she exhibited in Roses in the Rain, she captured the interest of many stars including Jennifer Kabanda who introduced her to Bat Valley Theatre and the Afri Talent crew.
On how she managed to stand out from all the great names then such as Abbey Mukiibi, Mariam Ndagire, John Ssegawa, and the rest Sally says, "I am a naturally confident person, it doesn't matter where I go or who I hang out with I will always blend in," she states adding that, "With all these stars in theatre, I didn't feel intimidated, I just had to be myself and everything else fell in place," she echoes.
Sally says her breakthrough in the industry came with NTV's Second Chance where she got to act as the witch. "Second Chance was my biggest breakthrough, it opened new doors and opportunities for me. I used to always act as the good girl that everybody liked and now, I was acting as a villain," she says. With this as an opening, she was then invited for an audition for the role of Jasmine, the evil sister to Eunice in the show, Prestige.
When asked what was different with the Prestige set from all the others, she says that the professionalism and the pay were so much better. "There were challenges of course like with people on the outside that didn't know what I was capable of. There was a lot of comparison between the person who had acted as Jasmine before and I, the new character," she narrates.
She adds that her recent win of Best Actress in a TV Series at the recent IKON Awards is a recognition by the audience for her outstanding performance, "I got people to like me when they saw that I was fit for the role." Sally dreams of becoming an executive producer, with the few plays she is working on now, this dream is slowly coming into view and she proclaims that once she has mastered the art, "the world will be hit by a storm!"
With the excitement that our favorite characters on Pearl Magic Prime, Pearl Magic, Maisha Magic Movies, and the new Pearl Magic Loko bring, it sometimes does not feel enough therefore MultiChoice Uganda is giving viewers a chance to delve a little into their lives.