Entertainment
Netflix
What's New
Sex/Life, Agent Elvis, Cheat, Outlast & More Are Coming to Netflix in March 2023
Get ready to Netflix and Chill this March with new and exciting content available to watch. Original content and old/new get tuned in this month on the streaming platform.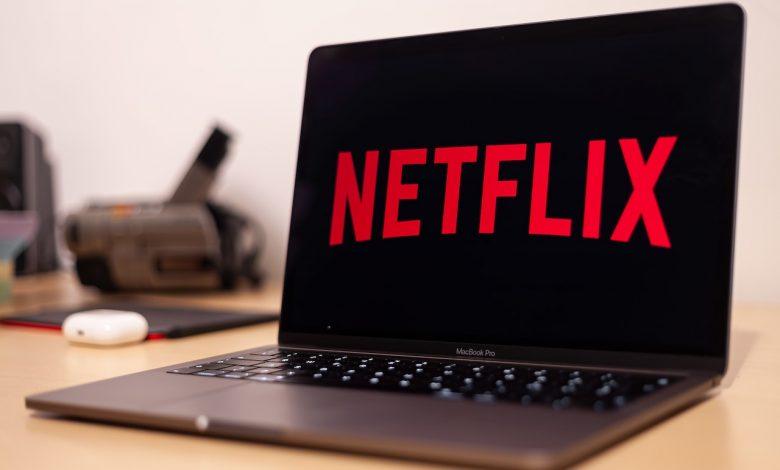 While Netflix has been working day and night on cracking down on password-sharing, the streaming platform isn't resting on uploading new and exciting content for its users. Every month March 2023 not being exceptional, we should always expect new movies and TV shows/series. There is always something for everyone [at least], whether you are into animations, unconventional quiz shows, thrillers, comedies, actions, adventures, and romcoms, to mention a few.
This month, if you love animations, you can look forward to the premiere of Agent Elvis, an adult animated comedy starring Matthew McConaughey as Elvis Presley. In the series, Elvis trades in his jumpsuit for a jet pack when he is covertly inducted into a secret government spy program to help battle the dark forces that threaten the country he loves — all while holding down his day job as the King of Rock 'n' Roll. The series is expected to air on March 17th, 2023.
If you enjoy unconventional quiz shows can tune in and stay glued to Cheat, a drama series centered around a dangerous relationship between university professor Leah (Katherine Kelly) and her student, Rose (Molly Windsor). Moreover, fans of Shadow & Bone, and The Kingdom will be thrilled to know that new seasons of these shows are coming to the platform this month, alongside fresh episodes from season 4 of You.
While most of the movies and TV shows are new, some are old and are just being added to the platform —such as the sequel of The Hangover, World War Z, the sequel of Riddick, Magic Mike XXL, Diary of a Prosecutor
Here's the complete list of what's coming to Netflix in March 2023:
March 1:
Cheat.

Tonight You're Sleeping with Me.

Wrong Side of the Tracks: Season 2.

Big Daddy.

Burlesque.

Easy A.

Forged in Fire: Knife or Death: Season 2.

The Hangover.

The Hangover: Part II.

The Hangover: Part III.

Little Angel: Volume 2.

Magic Mike XXL.

National Lampoon's Animal House.

Open Season.

Open Season 2.

Out of Africa.

Rango.

Seven Years in Tibet.

Sleepless in Seattle.

Spirit: Stallion of the Cimarron.

The Other Boleyn Girl.

R.I.P.D.
Diary of a Prosecutor.
March 2:
Framed! A Sicilian Murder Mystery: Season 2.

Karate Sheep.

Masameer County: Season 2.

Monique Olivier: Accessory to Evil.

Sex/Life: Season 2.

This Is Where I Leave You.
March 3:
Love at First Kiss.

Next in Fashion: Season 2.

Split the Root.

Here Love Lies.
In the Name of God: A Holy Betrayal (Limited Series).
March 4:
Chris Rock: Selective Outrage.

Divorce Attorney Shin.
March 6:
Ridley Jones: Season 5.

Unlock My Boss.
March 7:
March 8:
Faraway.

MH370: The Plane That Disappeared.
March 9:
March 10:
The Glory Part 2.

Have a Nice Day.

Luther: The Fallen Sun.

Outlast.

Rana Naidu.
March 14:
Ariyoshi Assists.

Bert Kreischer: Razzle Dazzle.
March 15:
The Law of the Jungle.

Money Shot: The Pornhub Story.
March 16:
The Chronicles of Riddick.

Kick-Ass 2.

Pitch Black.

Riddick.

Shadow and Bone: Season 2.

Still Time.
March 17:
Dance 100.

In His Shadow.

Maestro in Blue.

The Magician's Elephant.

Noise.

Sky High: The Series.

Agent Elvis.
March 20:
Carol.

Gabby's Dollhouse: Season 7.
March 21:
March 22:
Invisible City: Season 2.

The Kingdom: Season 2.

Waco: American Apocalypse.
March 23:
Johnny.

The Night Agent.

Furie.
March 24:
Chor Nikal Ke Bhaga.

Love Is Blind: Season 4.

I Am Georgina: Season 2.
March 28:
InuYasha: Seasons 4-5.

Mae Martin: SAP.
March 29:
Emergency: NYC.

Unseen.

Wellmania.
March 30:
Big Mäck: Gangsters and Gold.

From Me to You: Kimi ni Todoke.

Unstable.
March 31:
Copycat Killer.

Diary of a Mad Black Woman.

Henry Danger: Seasons 4-5.
Kill Boksoon.
Love Is Blind: Season 4.
Murder Mystery 2.
Teenage Mutant Ninja Turtles: Season 2.