Software
10 Software Programs That Are Considered Essential For Any Computer
With the abundance of software options available, these are ten of the most essential software programs that you need to install on your computer.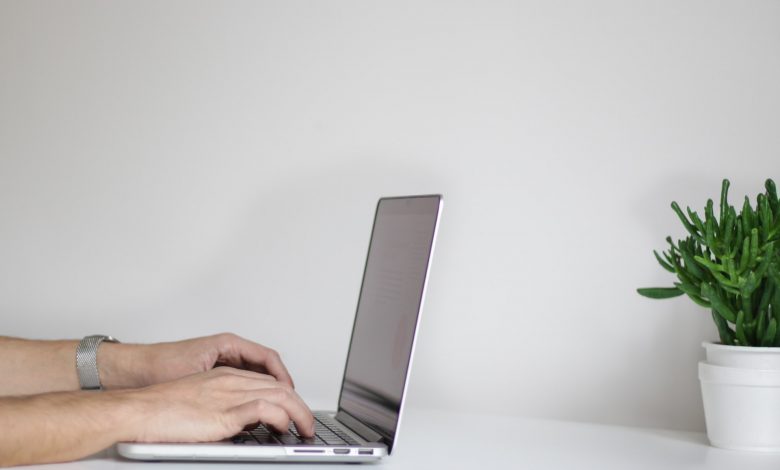 As technology continues to evolve, the software that we use on a daily basis also continues to change. However, there are some software programs that are considered essential for any computer, regardless of the user's specific needs —and in this article, we'll be discussing at least 10 software programs that every computer should have installed.
But first, what is a software? in layman's terms, it is a set of instructions that tell a computer what to do. There are two main types of software: system software (also known as operating system software), which provides the basic infrastructure for the computer and manages its resources such as system software including Windows, macOS, and Linux and there's application software, on the other hand —designed to perform specific tasks, such as word processing, image & video editing, browsing, entertainment, to mention a few.
Unquestionably, these softwares have transformed the ways in which we work, play, and engage with the world by giving us new tools and technologies. Software is an integral part of modern computing and is necessary for any computer to function properly —and we shall go over at least ten (10) of the most essential software programs that you need to install on your computer.
Antivirus
Installing antivirus software is one of the very first programs you should install on your computer before anything else because protecting your computer (and yourself) against viruses, malware, online dangers, and other security concerns is crucial. Your computer is periodically scanned by an antivirus program, and any potential threats are removed before they can cause any harm.
Security experts frequently suggest popular antivirus programs like McAfee, Norton, and Kaspersky.
Office Suite
An Office Suite must be installed on every computer because, among other things, you cannot produce reports, documents, or presentations without it. Microsoft Office, which includes applications like Word, Excel, PowerPoint, and Outlook, is the most widely used office suite. However, there are many alternatives available for free, such as LibreOffice and Google Docs.
Web Browser
A computer is incomplete without a web browser. I mean how are you going to access the web without a browser? When installing an operating system on a computer, by default it does come with a browser preinstalled which shows how essential this software is needed. Usually, this is Microsoft Edge or Apple's Safari. However, there are other web browsers you choose to install like Google Chrome, Mozilla Firefox, Brave, and Opera. And with them, you can browse the internet and get to your favorite websites.
PDF Reader
A PDF reader is another essential software program for any computer. A PDF reader is used to view, edit, and print PDF files because it is not something that cannot be done with the Office Suite. The most recommended PDF Reader is Adobe Acrobat Reader, however, there are other options such as Foxit Reader, and Sumatra PDF.
File Compression and Archiving Software
Get WinRAR and 7-Zip the two most popular options for compressing and extracting files installed on your computer. These will help you compress large files in case you're sending or save space on your hard drive.
Image, Audio, and Video Editing Software
You'll need good software to edit your images, audio, videos, or animations if you enjoy photography or videography. Thankful you have Adobe Suite one of the best out there that with the ability to do all this for you —the suite comes with Photoshop that you can use to edit images same as Lightroom, Premiere Pro to edit your videos, and Audition for editing audio, to mention a few. However, there are also options available such as Apple Final Cut Pro, DxO PhotoLab, Skylum Luminar Neo, GIMP, and Shotcut to mention a few.
Music and Video Players
These software applications are necessary for any computer. You can use these programs to play and organize your video and music libraries. The best options include Windows Media Player, VLC Media Player, and iTunes. Numerous features are offered by these programs, including playlist creation, media library management, and even audio and video streaming.
Virtual Private Network (VPN)
VPN is yet another piece of software that you should take seriously even though many people may not consider it to be crucial. You can secure your online privacy and encrypt your internet connection using a VPN. NordVPN, ExpressVPN, and Surfshark are a few of the top VPN choices.
Cloud Storage
Cloud storage is crucial because of the increasing demand to store and retrieve files from anywhere. Thanks to online storage solutions like Google Drive, Dropbox, and OneDrive, you can save and retrieve your data from any location with an internet connection.
Backup Software
You have cloud storage, you also need a backup. This is self-explanatory —a backup software is designed to automatically back up your files, documents, and photos to an external hard drive or cloud storage. Some of the best backup software options include Acronis True Image, Carbonite, and IDrive. These programs make it easy to keep your important data safe and secure.
Productivity Software
Efficiency and productivity can be improved by installing productivity software like Todoist, Trello, or Asana. You can use these tools to stay organized and keep track of your tasks and due dates.
To sum up, installing software on a computer is essential since it provides security, improves user experience, boosts productivity & efficiency, and increases efficiency. No matter who you are, if you own a computer, you must have the ten programs we have listed above.