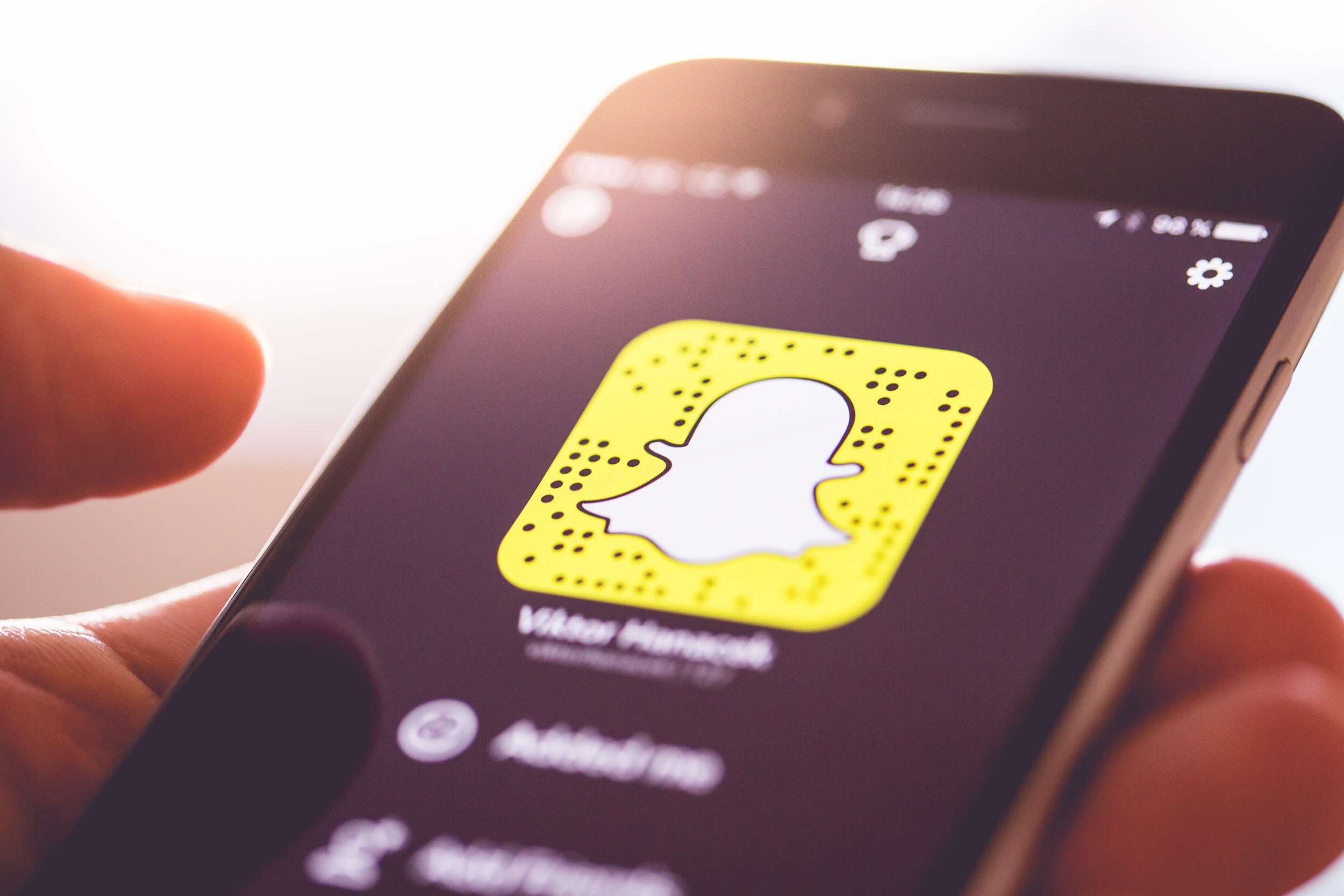 While texting is fun, it is actually so much better with GIFs (Graphics Interchange Format-s) since they add expressions and animations to the conversation. Now, Snapchat not only allows users to share photos and videos in the form of Snaps, but the instant messaging app also enables you to share GIFs.
Here's how to send Snapchat GIFs on both iPhone and Android devices.
Step 1: Launch the Snapchat app on your device.
Step 2: Tap the camera icon at the bottom of the screen to take a snap.
Note: You're required to take a picture or video before moving on to the next step.

Step 3: Tap the sticker icon on the right-hand side of your image.

Step 4: Tap GIF.
Note: Here, you can choose a sticker if you prefer that, or you can just add typical Snapchat things like the temperature or the date.
Step 5: Choose a GIF from the GIPHY section (Giphy Trending on some devices). Alternatively, you can search for your own GIF from the search bar.
Tip: When searching, you can tap the clock to look up previously used GIFs, stickers, and emojis. However, If you no longer want to search for a GIF, just tap the document icon in the top-right corner in order to return to your snap.
Step 6: Now drag the GIF around on the screen to where you want it to be.
Tip: You can pinch the GIF to make it bigger or smaller and drag it to the trash can in case you wish to remove it.
Step 7: Tap Send to send the completed image to another user or post it to your story.
Note: In case you have failed to send GIFs on Snapchat, we suggest you update your Snapchat app. Also, keep in mind that you can't send GIFs by themselves; you are required to add them to a photo or video.