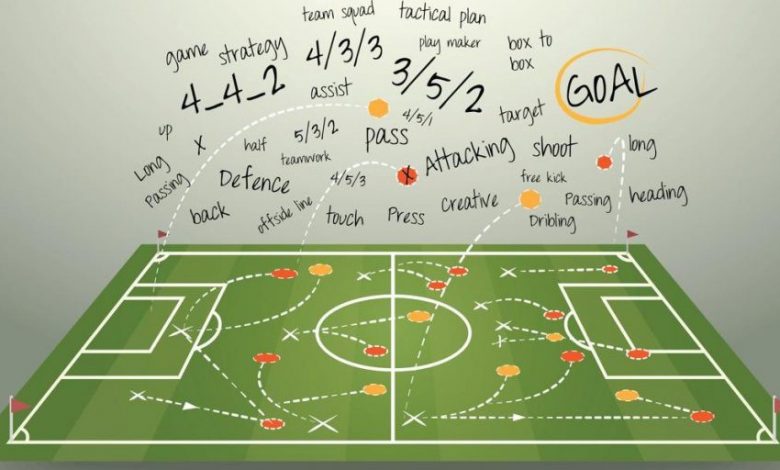 Football match prediction is becoming increasingly popular as the sport grows in global popularity. You can read here about a betting app if you want to check your prediction skills. Being able to accurately predict the outcome of a game can be a great way to gain an edge over your friends and even other betting professionals.
Here are some tips on how to improve your football match prediction skills:
1. Research and Analyze Statistics
One of the most important steps to becoming a successful football match predictor is to do thorough research and analysis of statistics related to teams, players, past matches, etc. It's important to understand the strengths and weaknesses of each team and player in order to make better predictions. For example, if Team A has historically performed better than Team B when playing at home, then you should factor that into your prediction for their next game. Additionally, studying individual player stats such as the number of goals scored or assists provided can also help you make more accurate predictions.
2. Follow Current Events
Keep up with any news related to both teams before making a prediction regarding an upcoming match. This includes things like injuries or changes in leadership which might influence how well the team performs during the game. Following current events also helps you stay up-to-date on any rule changes that could affect how a team plays or scores during their games. Additionally, it's important to be aware of any weather conditions which could impact playing conditions or player performance on either side.
3. Pay Attention To Formations
The formation used by each team will often have a major impact on how they perform during a match; it is thus essential for successful predictions that one pays attention to formations when predicting outcomes. Knowing which formation is likely to be employed by each team can give you an insight into their strategy and how they're likely to play out the match — whether they will focus more on offense or defense is just one example of this type of information that should be taken into consideration when making your predictions.
4. Consider Odds and Market Moves
Studying the odds from different bookies for each game can provide valuable insight into possible outcomes; paying attention and tracking market moves is another factor that should not be overlooked when making predictions about football matches (or any other sports betting markets). This type of information can alert you as to where money is being placed as well as give valuable clues about which team/player may have an advantage in certain situations — allowing you greater accuracy when placing bets or making predictions about particular games/matches ahead of time.
5. Develop Your Own Methodology
Finally, it's important that you develop your own unique methodology or approach when making predictions regarding football matches — combining all these previously mentioned factors into something tailored specifically towards yourself and your own personal preferences (ease-of-use). This could include using tracking systems for statistics/odds/market movements, setting specific criteria for selecting picks, setting thresholds for when bets are placed, etc., all designed towards increasing accuracy and getting better returns from successful wagers made within football markets.
To become a successful football match predictor, it is essential that you do your research and analyze statistics related to teams and players. Additionally, following current events closely can help you stay up-to-date on any rule changes or weather conditions which might influence the outcome of games. Paying attention to formations used by each team can provide valuable insight into their strategy during matches as well as give clues about which side may have an advantage in certain situations.
Finally, studying odds from different bookies for each game and tracking market moves will alert you where money is being placed and allow greater accuracy when making predictions ahead of time. Developing your own unique methodology should be tailored specifically towards yourself so that you can get better returns from wagers made within football markets.
ALSO READ: HOW TECHNOLOGY REVOLUTIONIZED THE SPORTS BETTING INDUSTRY