Apps & Software
News
Social Media
What's New
Twitter 'Blue for Business' Will Show Who is Affiliated With Your Brand
Twitter 'Blue for Business' will let companies link their main accounts with those of their employees to make it easier to show that someone actually does work for them.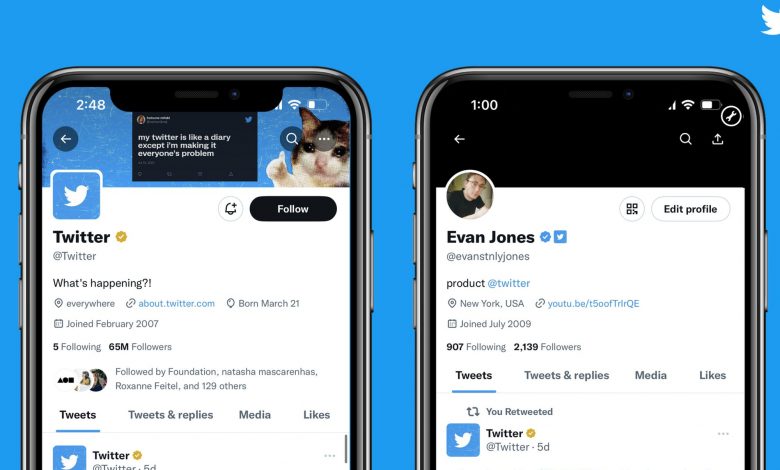 In the efforts for a new method to generate revenue on the social site, Twitter Inc. has announced Blue for Business — a new way for businesses to show which individual accounts are affiliated with their brand.
"We are taking Twitter Blue's rollout as an opportunity to further enhance and distinguish businesses on Twitter." said the company in a blog post.
With Blue for Business, companies that subscribe to the premium offer will be able to link any number of their affiliated individuals, businesses, and brands to their accounts. Next, affiliated accounts will then get a small badge of their parent company's profile picture next to their blue or gold checkmark.
By creating this connection, the company noted that it is "making it possible for businesses to create networks within their own organizations—on Twitter."
"Businesses can affiliate their leadership, brands, support handles, employees or teams. Journalists, sports team players, or movie characters can all be affiliated," Twitter explained in a blog post.
According to Twitter's product manager Esther Crawford, the microblogging website is launching a pilot program for Blue for Business with select businesses. However, the company plans to expand this to more organizations next year.
We're launching the pilot of Blue for Business so beginning today you'll start seeing company badges on select profiles. We'll soon be expanding the program and look forward to having more businesses added in the new year! https://t.co/ytnMRO5rcE

— Esther Crawford ✨ (@esthercrawford) December 19, 2022
In the meantime, the microblogging website hasn't shared details about how much Twitter Blue for Business will cost and which other perks come with it besides the subscribed company being able to "link any number of their affiliated individuals, businesses and brands to their account."
Twitter has also officially started rolling out a new gray checkmark badge for "government and multilateral accounts," following the rollout of gold checkmarks for businesses which came with the relaunch of Twitter Blue.