Editor's Pick
Featured
Features
Social Media
How Twitter Users Reacted to the 'Tweet View Count' Feature
Twitter rolled out a tweet view count update, so users can see how many times their tweet has been seen. So, how are users reacting to this update?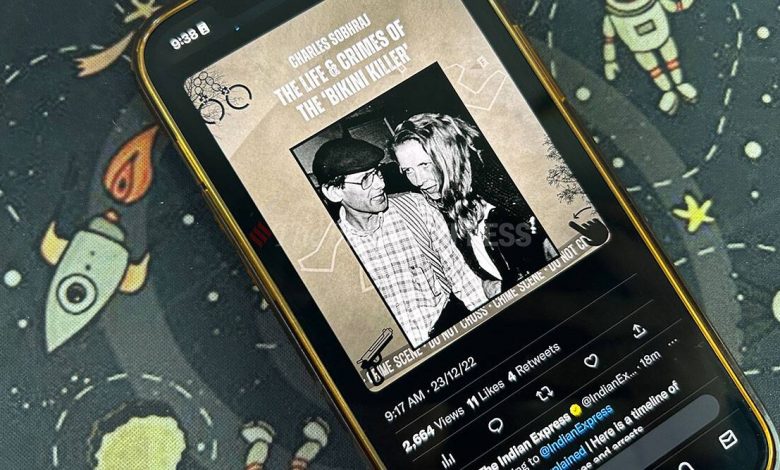 Telsa boss, Elon Musk became the new owner of Twitter Inc. for a $44 billion hostile takeover and since then, the microblogging website has had numerous changes including; a verified checkmark for $8 and $11, RIP tweet device labels, revamped logged-out page, and one of the latest developments the public "view count" on tweets — and according to Musk it "Shows how much more alive Twitter is than it may seem, as over 90% of Twitter users read, but don't tweet, reply or like, as those are public actions."
The feature which initially was only available to the person who posted a tweet is now visible on every tweet and to all users — something which has been welcomed by some but also has got criticism and mockery. Some users said they found the metric useless and distracting, others claimed having the tweet section congested with numbers is ruining their experience and that they are confusing the view counts with the number of replies or comments.
I spoke with some social media influencers, social media managers, and marketers to get their opinions on the impact of Twitter's new 'view count' update. While many think it will help brands understand that low engagement doesn't mean the post wasn't seen, some said the absence of this metric was never a problem given the fact that tweet views ain't the only thing brands consider when hiring influencers and will only be helpful to those who don't have social listening tools.
ALSO READ: TIPS TO BECOMING A SOCIAL MEDIA INFLUENCER
"Yes and No," says John Babirukamu (@babirukamu), General Manager at Hedge Marketing. In his explanation, John says, "For those of us with social listening tools like Meltwater, it is a far inferior way of measuring to tools that show you a lot more information than the impressions of a post." He however agrees that this development is very helpful for those who don't have social listening tools, saying "it is very helpful in measuring the impact of an influencers activity."
Next Media CMO, Danze Edwin John (@Deejahn) believes the new metric is a blessing to advertisers, agency people, marketers, and influencers.
"For the influencers it allows them to have a much better reporting where they can now be able to show actual interactions with their content like impressions, reach, comments, etcetera," he said.
Danze also noted that the tweet view update will also help the advertiser and an agency to be able to see the high, mid, and low-performing influencers which will help them to select macro and micro-influencers better. "It will help in selecting micro-influencers because as much as their accounts are smaller with fewer followers, you're now able to see how more interactive their content can become."
Danze however noted that while the metric is a blessing, it still could be a curse to some influencers who have been cutting the line or utilizing the big following they got from follow trains. "We are going to use engagement a lot more, organic content is going to become richer and better so the industry is going to improve because the stakes are going to be higher because of how everything is now exposed."
"Now we are going to separate the big fish from the small fish," he concluded.
Similarly, Arthur Musinguzi (@digitaldidan), a social media influencer and climate activist, said he has been waiting for Twitter to do something like this "because it is always very difficult for us to make clients understand that much as people have not really engaged on our posts, the post has been seen."
"Many influencers have a huge following but low engagement. So personally as an analyst of social media and digital platforms, I'm going to use it to evaluate which influencers to use on certain gigs."
Musinguzi also shared that the previous metric of likes and retweets could easily be manipulated with TweetDeck but he believes while people might get a way around this too, right now it is very hard to "forge views".
While the update has been welcomed by some — some are criticizing it. Bernard Ewalu Olupot (@beewol) a blogger, personally thinks making the view count is an extremely dangerous thing that Twitter has done.
"Obviously from the point of view of social media managers, it is easier to see how your tweet is performing without having to dig deep for the analytics. However, from the point of view of regular Twitter users, the view count is as 'useless' as they come," Olupot explains. "I mean, it was fun knowing that you could say whatever you wanted to say without having to worry that someone else saw it. Now, you will be promptly reminded that your foolishness is being seen by several other people."
Explaining further, Olupot said "Elon is trying hard to show people that his app is alive and that people are actually on it. "He has made the decision to publicize the views just to give even the most pathetic of us the feeling that we are being seen."
"However, at what cost?" he says. "I mean if your tweet has been viewed by 200 people and no one responds to it, what does that do to your esteem? In an attempt to try and build esteem, this thing will instead crush people's esteem."
"If it was bad that people were struggling to see who gets more Retweets and Likes, it is now going to get worse with people spewing all sorts of nonsense just so they can secure more views," he says. "Personally, I think making the view count public is a desperate but foolish attempt by Twitter to show that people are seeing your content even though they are not responding as much as you might want."
Similar to Olupot's point, Twitter user Nico Robin (@eternalcurse) tweets, "the view count is genuinely about to ruin mutuals cause if I ask a question and no one replies but that shit got 50 views I'm killing everyone and myself."
"This 'view count' thing is the dumbest feature in Twitter history. hey here's the number of people who saw your tweet and completely ignored it. does that make you feel good is that useful to you," said @capybaroness, another Twitter user.
Mugisha Patrick Jeanius Mugibson (@Mugibson), a publicist and social media influencer says the view count update isn't something brands will really stress about. "Brands work with personalities based on influence and their audiences."
A former Twitter employee Paul Stamatiou disclosed that he and his team worked on a view count feature in 2015, but they discovered it was simply too sad to launch.
"IIRC we tested it and most people didn't get any views and we had to have some thresholds before showing it as '0 views' was depressing," tweeted Stamatiou. He notes that the company's intention had been to show users that they weren't "tweeting into the void," but that the view count proved most of them were. "[it] felt like a useless vanity thing to show that wasn't worth investing in further," concludes Stamatiou.
I worked on this at Twitter in 2015. IIRC we tested it and most people didn't get any views and we had to have some thresholds before showing it as "0 views" was depressing

We also wanted to be accurate and not count if someone quickly scrolls past your tweet in their TL https://t.co/OsjbuBLkNi

— Stammy@macaw.social (@Stammy) December 22, 2022
Layah Heilpern (@LayahHeilpern), a Marketing Consultant tweeted while tagging the 'Chief Twit', Elon Musk "Anyone else really dislike the new Twitter design? With the views, it's become too messy!"
Responding to her complaining about the new feature's "messy" look, Musk said the company is planning to "tidy up the esthetics" and "add a setting to turn it off." "We'll tidy up the esthetics & add a setting to turn it off, but I think almost everyone will grow to like it," Musk said in a tweet.
Musk originally announced Twitter had started rolling out the new feature similar to a count already in place for video. The feature got support from Twitter's co-founder and former CEO, Jack Dorsey calling the feature a "much better metric."
The new view counts display the number of times a tweet has been seen alongside the number of likes, comments, and retweets. The view counts are counted if anyone sees your tweet regardless if they actually read it or just scrolled past it.