Editor's Pick
Gaming
Want to Play Retro Games? Here's How
You can still play all your favorite retro games. Here's everything you need to know about how to get started playing retro games again.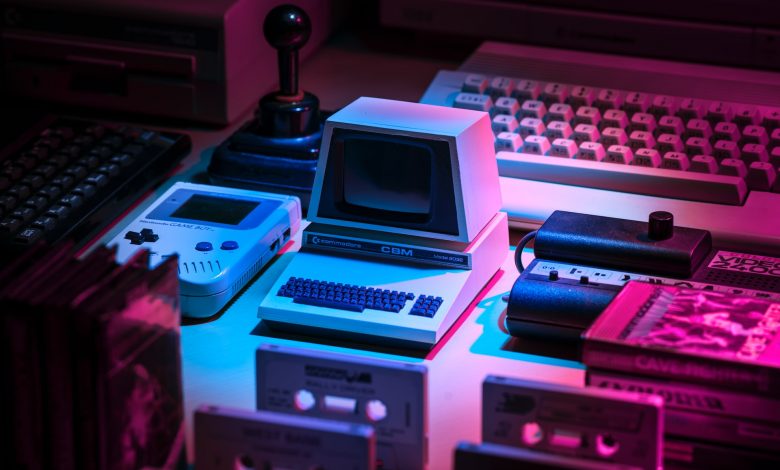 Are you a fan of retro video games? Do you ever find yourself longing for the good old days when gaming was simple and fun? Well, there's good news! You can still play all your favorite retro games. Here's everything you need to know about how to get started playing retro games again.
You don't need a console to play retro games – there are plenty of websites and apps that offer them for free
If you're looking for a way to relive the glory days of gaming without buying a console, there are plenty of websites and mobile apps that offer original retro games. Many of these websites and apps are completely free, giving you access to classic arcade titles without having to spend a dime; others contain a library of vintage titles that can be accessed with an affordable subscription fee.
Regardless, they allow you to play all those timeless favorites like Ms. Pac-Man and Pitfall from the comfort of your own phone or computer. So get ready for some fun throwbacks – it can feel like the old days with just a few clicks!
If you want an authentic experience, you can visit a retro game shop
For the retro gaming enthusiast, there is no better place to explore classic games than at a retro game shop. From vintage consoles to classic titles, retro game shops are filled with one-of-a-kind treasures that cannot be found anywhere else. Visiting a retro game shop is truly an experience like no other and provides customers with an opportunity to relive moments of nostalgia as they wander through the vast selection of gaming items. Those who are looking for an authentic retro gaming experience should definitely take the time to visit a retro game shop.
For the best graphics and gameplay, look for fan-made HD remakes of classic games
If you want to relive the nostalgia of classic gaming without sacrificing today's high-definition graphics, then a fan-made HD remake is the way to go. These projects are usually produced by enthusiastic fans of the game who use their imaginations and technical skills to create a re-imagined version with updated visuals and often improved gameplay. Imagine what your favorite classic games could look like with hundreds of more pixels per character, multiple backgrounds, and smoother animation! And best yet, these remakes are often available for free online. So if you're looking for an immersive, thrilling gaming experience that only a classic can give you but with modern graphical standards, then check out some fan-made HD remakes.
Some popular retro games include "Super Mario Bros.", "The Legend of Zelda", "Pac-Man", and " Donkey Kong"
Retro gaming has seen a bit of a resurgence in recent years, due to the nostalgic memories people associate with it. Playing those classic games from their childhood is something many people still enjoy doing today. Some of the most memorable retro games are titles like "Super Mario Bros.", "The Legend of Zelda", "Pac-Man", and "Donkey Kong". These remain some of the most beloved titles in gaming history and continue to entertain devoted fans who swear by them. However, new generations of gamers are now just as much in love with these games as older ones, making them popular across all ages.
There are plenty of online resources that can help you out, including walkthroughs and cheat codes
If you ever get stuck or feel like you need an extra edge to help you out when playing video games, the internet can provide plenty of helpful resources. Whether it's battle strategy tips for RPGs or step-by-step walkthroughs for puzzle games, there is often a wealth of information available from eager gamers around the world. There are even cheat codes that can give players access to unlimited lives, unlock hidden levels and weapons, or simply bring them back to an earlier point in the game if they make a mistake.
All these methods offer valuable assistance while still allowing players to enjoy their gaming experience without having to endure frustrating losses or slow progress. In order to find these helpful resources, simply search online for the game title you are playing. With a few clicks of the mouse, you can discover a world of tips and tricks to help make your gaming experience much more enjoyable.
So, for anyone who's feeling a bit nostalgic or just wants to try something new, give retro gaming a go! With today's easy access to emulators and ROMs, there's no excuse not to. And who knows? You might find yourself enjoying it more than you thought.