Editor's Pick
Features
Gaming
Innovations Used by the Top Poker Sites in South Africa to Attract Players
It is certain that players will continue to enjoy exciting features and innovations that will keep them playing poker and hopefully help them in winning.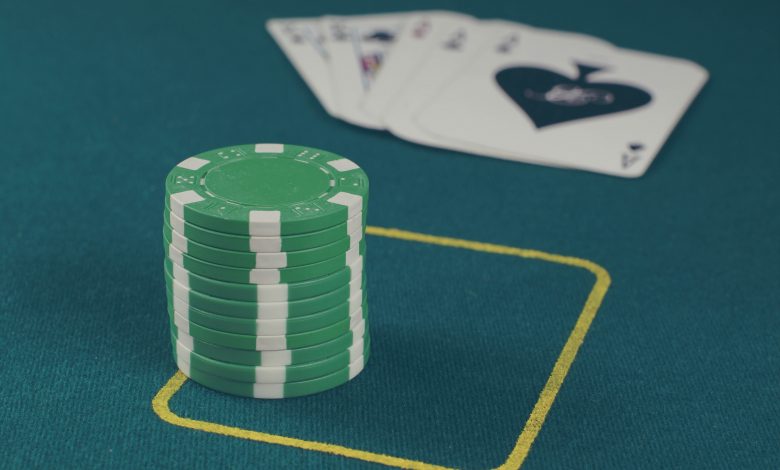 Worldwide, poker is one of the most popular classic casino games played online. Like other people globally, South Africans also enjoy this casino game and want to make real money playing it. However, players also need to understand that their choice of poker site will play a huge role in the experience they will get.
So, before choosing a poker site in South Africa, we advise that you visit a platform like Top 10 Poker Sites to check out the best online poker websites for South Africans. This will help you in making the right choice. Players must know that poker is now one of the most sought-after casino games in the online gaming industry, thanks to the adaptation of several technological advancements.
Poker site operators have been very innovative in selecting technologies that will be of help to online gameplay and will also help to attract more gamers to the scene. Certainly, their efforts were not wasted, as poker is not foreign to any online gamer today. The innovations have successfully helped attract more bettors to the online casino game.
Some of the most notable ones are:
Mobile Gaming
Being able to play this classic game with just a mobile phone and access to the internet has been instrumental in making it more popular. Today, numerous mobile applications can be downloaded on a mobile device. Some of these applications are available for free. Even without downloading poker gaming apps, bettors can still enjoy this classic on all of the top casino platforms as they have fully optimized the game for mobile use.
Gamers who love playing this game during their leisure time can now do that, as mobile gaming apps encourage shorter gaming times. Hence, bettors do not necessarily have to spend hours playing and can now enjoy the gameplay regardless of the time of the day.
3rd Party Software
Third-party poker software, including trackers, chatbots, and HUDs, are increasingly popular in online poker sites today. With this third-party software, poker sites have been able to help optimize each player's gameplay to suit their level and also help the players get easily accustomed to the game.
In addition, the software has also proved to be very useful during gameplay as they keep bettors updated with the results of each round and keep them on their toes. Third-party software like trackers and even odds calculators have proven helpful in distinct ways, helping players to enjoy the game more.
Multi-Tabling
Multi-tabling is one of the best poker innovations that has appealed to South African players the most. It is no news that South Africans love to have fun in every way possible and also love to be able to connect. This innovation meant that one player could play on multiple tables simultaneously, which is more exciting as it involves many more players, especially in the virtual world where the number of players can be limitless.
The multi-tabling innovation also gives players more than one shot at winning in a game. A gamer can win at about two to three tables simultaneously while only losing at one. This way, players can increase their chances of making some real money with less money and less time. Most South African poker rooms today have the multi-tabling feature, which is one of the most sought-after gameplay modes.
Poker Live Streaming
Thanks to this innovation, gamers, and speculators can now watch poker tournaments for free. In addition, these live-streaming platforms also encourage interactions between viewers and players, something most people tend to enjoy. This feature was instrumental in attracting South African players to the online poker scene.
On many online poker websites in South Africa, players can watch all the big tournaments and stay updated with the latest trends and events worldwide. They are also free to interact with each other and even create communities where they can socialize and hold events from time to time.
Cryptocurrency Payment
Online poker offers players a chance to wager and win real money. However, payments and withdrawals were always a hassle for bettors who wanted to be protected from online threats of fraudsters and hackers. Luckily, there have been multiple payment systems that allow players to make deposits and process their winnings in recent times, and cryptocurrency has become the best of these options.
Cryptocurrency came into the picture recently and has emerged as the safest and most efficient means of online poker transactions. This digital currency, forecasted as the future of global finance, made payments and withdrawals online significantly easier, better, safer, and faster. This has drawn even more players to online gambling as the process has become a lot easier and safer.
Conclusion
It is a great time to be a poker lover in South Africa and many other parts of the world. Thanks to the continuous adaptation of emerging technologies in the internet poker scene, it is certain that players will continue to enjoy exciting features and innovations that will keep them playing and hopefully help them in winning from the game.
ALSO READ: 888 POKER APP REVIEW