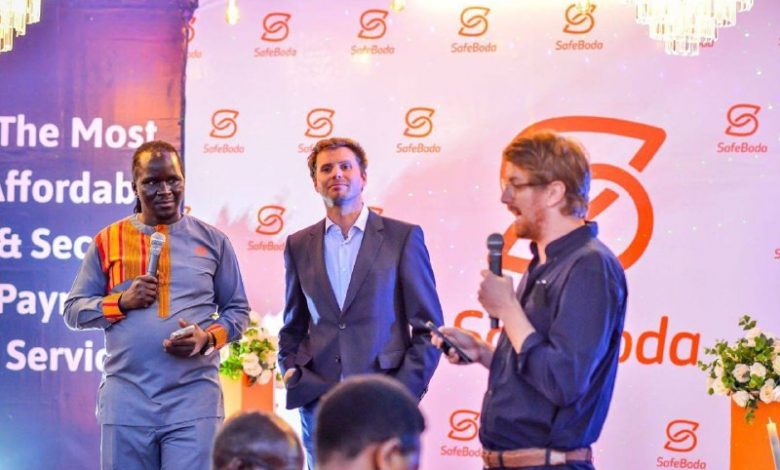 SafeBoda is now accelerating its status to the Super App that will help Ugandans move forward with a one-stop-shop for all their daily needs. The ride-hailing firm today has announced a new update to its app that will now allow its customers to transfer money from their SafeBoda wallet to the bank or to mobile money wallet. The update comes four months after the company officially made its mobile money payment service available to the general public —joining a space dominated by telcos.
"We believe that by making it cheaper and more convenient for our customers to move money between their SafeBoda wallets and other mobile money wallets & bank accounts, we will drive adoption and acceptance of cashless payments by informal economies such as mobility and informal merchants," Christian Wamambe Mayeku, Head of Financial Innovations at SafeBoda, told PC Tech Magazine.
To use this feature, SafeBoda customers have to update their apps to the latest version(s) v.4.6.0 (Android) and v.4.2.3 (iOS) so as to be in a position to make money transfers to the bank or mobile money. The option of money transfer from one SafeBoda wallet to another is still available for customers. The SafeBoda Wallet is one of the most common features of the SafeBoda Super App —besides enabling you to use the app for more than just rides, the SafeBoda Wallet ensures that your digital payment experience is the very best.
SafeBoda is expected to get more aggressive in the fintech sector. With the funds, secured from Google Africa Investment Fund at the tail of 2021, SafeBoda emphasizes it will drive its growth in Uganda, Kenya, and Nigeria, scaling its transportation-led app to offer new payment and financial services solutions for its expanding set of customers: passengers, drivers, and merchants. Thus, part of the objectives of the fund is to see the company launch its fintech service and make an impact on digital financial inclusion.
The available bank options that allow money transfers from the SafeBoda wallet are KCB, Stanbic Bank, Equity Bank, ABSA Bank, DFCU Bank, and Centenary bank. As for mobile money, SafeBoda as of now only allows the transfer of money from your SafeBoda Wallet to your Airtel Money account. The company is currently in talks with MTN Mobile Money Uganda to have this feature available for their customers.
"Transactions to mobile money are only available for Airtel Money but we are currently in talks with MTN Mobile Money Uganda to make this option available because we are aware that our customers would also like to transfer money to their MTN mobile money wallets," Wamambe told PC Tech Magazine. He however didn't comment on how long this will take but asked their customers to be patient with them.
To Transfer Money from SafeBoda Wallet to Airtel Mobile Money
Once you've updated your SafeBoda app to have this new update, open the app and click on 'Withdraw'.

Select the Mobile Money option.  

Enter the mobile number and confirm the recipient's name. The recipient's name is reflected before the transaction is completed for confirmation. Once the displayed name is not what is expected, you can cancel the transaction to re-enter the correct number

Select the amount you wish to send.

Confirm the transaction details with your Wallet PIN, and the money will be sent instantly.
It will cost UGX500 to complete the transaction.
To Transfer Money from SafeBoda Wallet to a Bank Account
Open the updated SafeBoda app and click on 'Withdraw'.

Select the 'Bank' option and a list of available banks will be displayed for you to choose from.

Enter the bank account details including the name and account number. The bank account number should match the account name for the transaction to be completed successfully. If it does not, the transaction is aborted and the amount refunded back to your wallet.

Input the amount you wish to send and confirm the transaction with your Wallet PIN.
The transaction charge is only UGX1,000.
The SafeBoda Wallet is approved by the Central Bank of Uganda that allows customers to send and receive money, recharge airtime & data bundles, pay utility bills, shop online, or pay to friends/vendors.