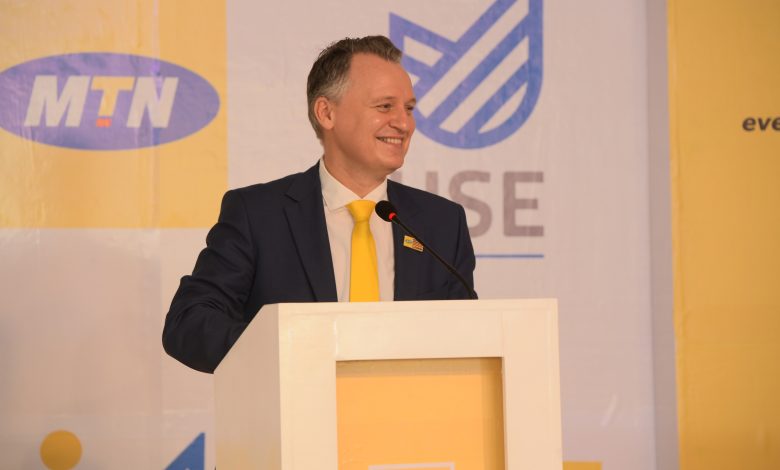 Effective July 31st, 2022, Mr. Wim Vanhelleputte will no longer be the Chief Executive Officer of MTN Uganda, ending his six years of service —the telco made the announcement yesterday.
The MTN Board has appointed Ms. Sylvia Wairimu Mulinge to succeed Wim as the next CEO of MTN Uganda effective Oct. 1st, 2022 — until then, Mr. Andrew Bugembe, the current Chief Financial Officer has been appointed as Acting Chief Executive Officer effective Aug. 1st, 2022 until Sep. 30th, 2022 after which Ms. Mulinge will take on her role as the new CEO of the telco.
The Chairman of the Board of Directors, MTN Uganda, Mr. Charles Mbire in a press statement said, "The MTN Board is grateful to Wim for his outstanding service and contribution over-the-years to the telco's growth. We wish him the best in his new role."
Wim has been promoted to a regional role as Operating Executive for West and Central Africa (WECA) Markets of Liberia, Guinea-Conakry, Guinea-Bissau, and Congo-Brazzaville within the MTN Group effective August 1st, 2022.
Ms. Mulinge will join MTN from Safaricom Plc where she currently is Chief Consumer Business Officer.
"I would like to welcome Sylvia Mulinge to MTN Uganda. I believe that her experience will be beneficial to MTN, particularly given her alignment with our strategic intent of leading digital solutions for Africa's progress," Mbire said in the press statement. "The Board is confident that Ms. Mulinge will continue the work of growing the company as a leading provider of telecommunications and digital solutions."
During his six years of service, Wim has successfully delivered the renewal of MTN's NTO License, the separation of the mobile financial services business from the telco business, and the initial public offer and listing of the Company on the Uganda Securities Exchange.