Apple
Company News
Featured
News
Trending
After 21 Years, Apple is Pulling The Plug on the iPod
End of era: Apple has announced it will discontinue the iPod from its product portfolio.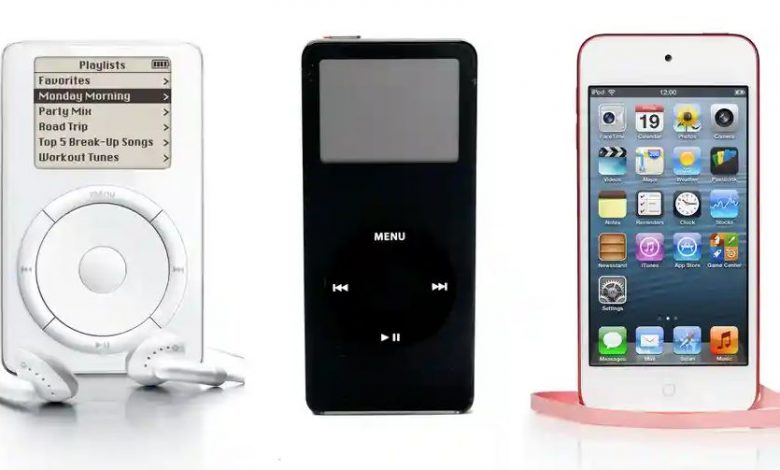 Apple is discontinuing the iPod more than 20 years after the device became the face of portable music and kick-started its meteoric evolution into the world's biggest company. The tech giant made said that the only remaining iPod that's still on shelves — the iPod Touch — would only be sold until supplies last before Apple closes the chapter on the revolutionary music-playing device.
"Music has always been part of our core at Apple, and bringing it to hundreds of millions of users in the way iPod did impact more than just the music industry — it also redefined how music is discovered, listened to, and shared," Greg Joswiak, Apple's senior vice president of Worldwide Marketing said in a press statement. "Today, the spirit of iPod lives on. We've integrated an incredible music experience across all of our products, from the iPhone to the Apple Watch to the HomePod mini, and across Mac, iPad, and Apple TV. And Apple Music delivers industry-leading sound quality with support for spatial audio — there's no better way to enjoy, discover, and experience music."
The first iPod (Original iPod as called by many) debuted onstage in the hand of Steve Jobs on October 23rd, 2001. At the time of its launch over 20 years ago, the late Steve Jobs, Founder of Apple said, "With iPod, Apple has invented a whole new category of digital music player that lets you put your entire music collection in your pocket and listen to it wherever you go." "With iPod, listening to music will never be the same again."
The original iPod which held 1,000 songs and could last on a full charge for 10 hours morphed and evolved throughout the years, constantly raising the bar for what a portable music-playing device could be.
"The biggest thing about iPod is it holds 1,000 songs. Now, this is a quantum leap because for most people this is their entire music library. This is huge," Jobs said upon the unveiling. "The coolest thing about iPod is that your entire music library fits into your pocket. OK? You can take your whole music library with you, right in your pocket. Never before possible. So that's iPod."
The iPod took on a storm of competing music players before being eclipsed by smartphones, online music streaming, and within the Apple pantheon. The pocket-sized music player shifted tens of millions of units each year, helping Apple to conquer the globe and transforming the music industry.
When the US-based tech giant unveiled the first iPhone, the iPod's revenue share plunged and it was being outsold by the iPhone. People no longer needed both products [iPod and iPhone] in their lives, and Apple no longer needed both in its portfolio.
Many iPod fans are taking to social media to bid farewell to 21-year pocket-sized music player and share their memories with the music player under the banner "iPod RIP". One Twitter user Federico Viticci tweeted, "Goodnight, sweet prince. You won't be forgotten."
To me, the IPOD is the most innovative product of our lifetimes. It led to the changes in the way we communicate, function, and collaborate. It was not 1st in class but it was the most efficient.

Heck of a run IPOD! @Apple

— Bhrett McCabe, PhD (@DrBhrettMcCabe) May 10, 2022
Farewell, #iPod. This was my first Apple device. So many good memories connected with it. Bought it while I was in the UK for the first time in my life as a kid. Had some pocket money saved and on the first city trip got it from the first shop I saw. pic.twitter.com/wvm0x22B1D

— Dmytro Kryvenko (he/him) (@kryvenko) May 10, 2022
End of an era. The #iPod was the first Apple product I ever bought. This one has been with me since June 2009. It's taken quite the beating, but it's kept on ticking. pic.twitter.com/LEa275CElM

— Moses Rudende (@rudende) May 12, 2022
So it's goodbye to the iPod. What an incredible and beautiful piece of kit it was when in the early days; I loved it to bits and still use it when I fancy a bit of nostalgia. #Apple #ipod pic.twitter.com/Uw8QYZYeeI

— Dave L (@dl_1976) May 10, 2022
ALSO READ: iPOP PULLED FROM APPLE HOMEPAGE FOLLOWING THE LAUNCH OF APPLE MUSIC