Editor's Pick
Gadgets
Reviews
Samsung vs Epson vs Canon: Expert Reviewers Weigh in on Printer Brands
Samsung, Epson, and Canon are all very strong printer brands currently available on the market. The best brand will depend on which model you are looking to buy and what you need your printer for specifically.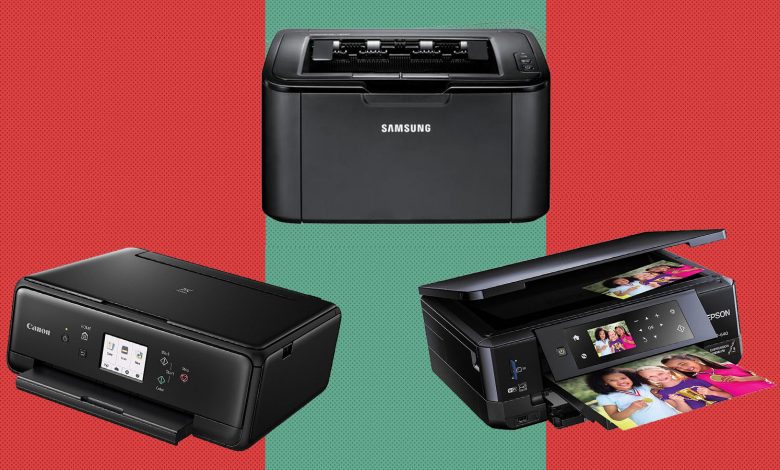 Productivity in the US increased by 6.6% in the fourth quarter (Q4) of 2021. This is a substantial increase especially compared to the decline in productivity in the previous quarter. For greater productivity in your business, a solid printer is essential, often being the backbone of a highly functional office.
There is a lot of competition in the printer space with many brands constantly competing for your attention and more importantly your money. With so many brands in the space, it is helpful to compare them to one another to see which brand will best suit your needs. Every brand is different with each having different strengths and weaknesses. The brand that is best for you may even come down to personal preference. Three of the biggest brands in printing are Samsung, Epson, and Canon. Each of these brands has its own advantages over the competition which is what will be discussed below.
Samsung
Samsung has the ability to deliver consistent, high-quality printing in both text and image. These printers are capable of printing out PDFs at consistently high quality including any graphics or text. Samsung specializes in the printing of graphics and these printers excel in this area. They print graphics with a high level of detail and correct color saturation. Samsung printers benefit from the ability to print glossy photos in fantastic quality even capturing details in dark shadows. These printers do tend to print photos on the warmer end of the color spectrum which may appeal to you based on your personal preference. Samsung printers are very strong when it comes to making crisp photocopies, particularly in color. Overall Samsung printers have strong print speeds making them a good contender for heavy printing jobs. This is an addition to the strong copy and scan speeds that Samsung printers also bring to the table. Samsung printers tend to be on the more expensive side of the spectrum for ink costs however Samsung toner can be bought for a more reasonable cost per page.
Epson
Epson is a printer brand that has the ability to deliver a high quality of printed text at impressive speeds compared to the competition. They also feature strong two-sided printing functionality without compromising on quality. A substantial benefit for increasing printing speed and saving on paper costs. Epson is a competent choice for printing PDFs however the quality of this service will vary depending on the model which you select. Epson delivers solid performance when it comes to graphic printing showing off a strong ability to print in a variety of color tones. In photo printing, Epson has the ability to deliver reliable quality while not necessarily excelling in this area. They produce good quality photos but these can tend to use warmer colors in the same way that Samsung does which will be a matter of preference. Epson printers will deliver strong results in terms of scanning and copying however they do tend to be somewhat lighter at times than other printers. Epson's fastest models will print faster than the other brands on this list without sacrificing quality in the process. This can be useful for offices that require high volumes of printing as quickly as possible.
Canon
Canon printers are an excellent choice of printers for high-quality text and image printing. They deliver stellar performance across their printer range for printing quality. This is particularly so for photo printing as Canon is consistently able to deliver high-quality, natural-looking photos with great detail even if the photos are dark or shadowy. Canon also delivers a high-quality print for text, especially on higher-quality paper. Canon delivers in terms of scanning and copying as well with a very strong performance in these areas, particularly in terms of scanning. As some Canon printers were able to produce better quality scans in less time than the competition. Canon printers excel in printing speeds, especially for photos and graphics. They are able to print a higher quality photo in less time than the competition making Canon an excellent choice for anyone who needs photos printed quickly and in pristine condition. Canon also pips out the competition when it comes to speed in copying and scanning making them the best choice for offices with heavy copying loads.
Final Thoughts
Samsung, Epson, and Canon are all very strong printer brands currently available on the market. The best brand will depend on which model you are looking to buy and what you need your printer for specifically. For the highest quality and fastest photo printing, Canon is the go-to brand as the competition is slower as well as proving a lower quality print. Samsung is the best for graphic printing and for photocopying producing the best results in these categories. Epson is the strongest all-around brand with no substantial weaknesses and strong paper handling capabilities.
ALSO READ: XIAOMI LAUNCHES A NEW PRINTER, THE MIJIA INKJET ALL-IN-ONE