Africa
Featured
News
Special Coverage
Technology
NITA-U Female ICT Experts Recognized Among Africa's Most Influential Women in Tech
Two female Ugandan ICT experts from NITA-U have been named among Africa's 35 Most Influential Women in Tech CIO Africa Magazine.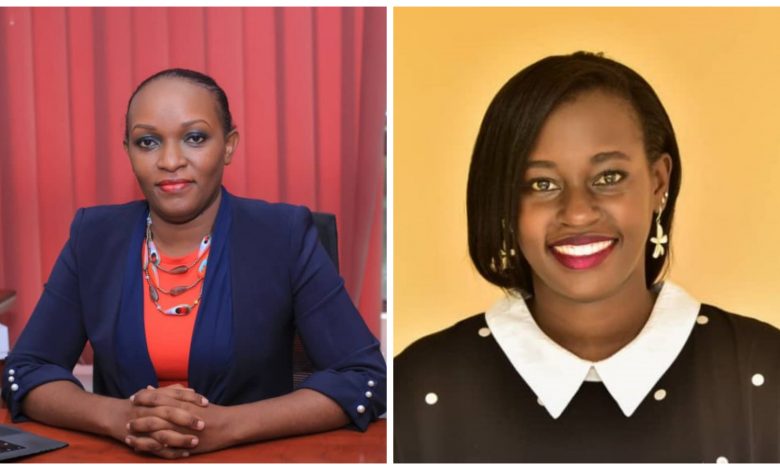 CIO Africa has announced the 'Top 35 Most Influential Women in Technology, Africa' —and among them are two Ugandan female ICT experts; Vivian Ddambya and Rowena Turinawe, who both work with the National Information Technology Authority (NITA) Uganda. This has been regarded as a proud moment for the Ugandan ICT sector by the ICT Ministry.
This year's Most Influential Women in Technology, Africa, was a tight, tough race, according to CIO Africa. Many of last year's contenders did not make it to the list. This year's list definitely struck differently. Most of the faces and names were fresh. "As you can see, there is no shortage of female role models in tech. Women are approaching it from every angle, doing everything their genius allows them to do," CIO Africa wrote.
The ICT Ministry congratulated the two ladies in a tweet and wrote, "Hearty Congratulations to Vivian Ddambya and Rowena Turinawe on making it to CIO Africa's 35 Most Influential Women In Tech, Africa, list. This is a testament to the bright future for Uganda's Women and Girls in Tech."
Dr. Aminah Zawedde who replaced Vincent Waiswa Bagiire as the new Permanent Secretary of the Ministry of ICT and National Guidance, also too congratulated Vivian Ddambya and Rowena Turinawe in a tweet where she wrote, "Congratulations to our very own Vivian Ddambya and Rowena Turinawe for holding the Women In Tech, Africa Flag high. Uganda is proud of you!"
ALSO READ: DR. AMINAH ZAWEDDE APPOINTED AS THE NEW PERMANENT SECRETARY, MINISTRY OF ICT
On the list has Yolanda Cuba, Rebecca Enonchong, Sylvia Mukasa, Titilope Fakuade, Sokhar Samb, Estelle Akofio-Sowah, Onica Nonhlanhla Baloyi, Jaine Mwai, Rosemary Kimwatu, Liz Orembo, Rosemary Chemutai, Catherine Nyaki Adeya, to mention a few.
Vivian Dambya is the Director of Technical Services at NITA-U and in her role, she manages the country's, largest and most stable optical fiber cable Network― the National Data Transmission Backbone Infrastructure (NBI) that spans over 4,000km across the country connecting more than 600 Government offices.
"I am truly humbled. God has blessed me so much by bringing great people in my life that have mentored and supported me. This is a tribute to their hard work and mine," Dambya told PC Tech Magazine.
While on the other hand, Rowena Turinawe, the Business Transformation Manager, NITA-U is charged with the overall responsibility of ensuring the use of ICT to transform public service delivery as well as the lives of ordinary Ugandans. This includes the supervision of all government of Uganda's ICT Chief Information Officers (CIOs) and the development and use of electronic services across Ministries, Departments & Agencies, and Local Governments.
Turinawe told PC Tech Magazine, "I'm honored that I have been considered worthy of sharing the stage with such extraordinary women in tech. I hope our shared stories can go a long way in breaking down the bias walls/barriers that consider women in tech alien." She added, "I recently read that, 'life is a series of building, testing, changing and iterating' —that resonated with me deeply. May the readers find inspiration in the truth that is in those words."
An ICT evangelist, Turinawe believes that "When digital transformation is done right, it's like a caterpillar turning into a butterfly, but when done wrong, all you have is a really fast caterpillar."
The Ugandan ICT sector continues to grow, among the fastest sectors of the economy, therefore the recognition when compared among other countries is testimony that indeed technology in Uganda is on the right trajectory.
It's important to recall that the Covid-19 Pandemic accelerated the adoption and implementation of many technologies that would have taken years, if not decades, to become mainstream. Ugandans switched from high-touch, highly analog daily interactions at work, school, and entertainment avenues to the exact opposite in a span of a few weeks.
Therefore, the pandemic accelerated the dominance of technology in our lives and made us more digital creatures. Dambya and Turinawe have been at the heart, among other ICT experts from both the private and public sectors, in driving this transformation.