Featured
How - To
Investments
Vlogging Kit You Need to Start Making YouTube Videos
As a new creator on YouTube you need gear to start making videos. In this article, we have listed a few kits as a beginner you need to start with.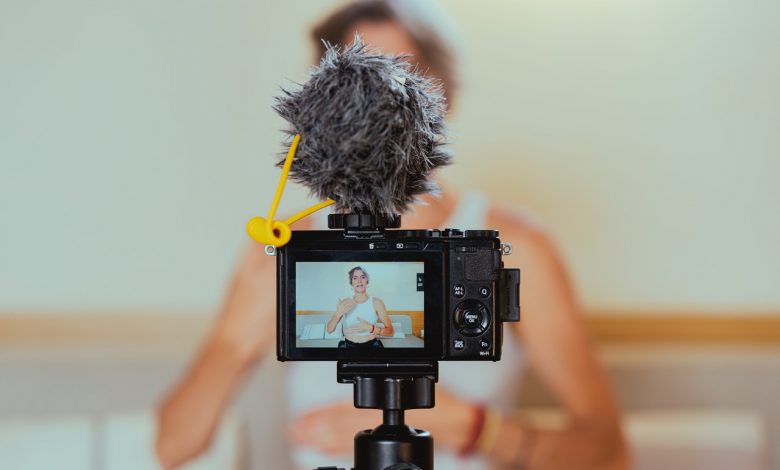 YouTube is by far the biggest video-sharing platform with all sorts of content that you could think of. Creators on the platform are creating educative, entertaining, tutorials, hacks (DIY) videos, to mention a few. The platform has millions of creators and you can also be a creator all you need is dedication, you need to be creative, and you need to be willing to spend when it comes to things like buying gear. If you're a new creator thinking of starting your own channel, below are some of the equipment you would need for your start.
Camera
A camera is the most important gear here, because without it then there would be no way of creating videos. Therefore, if you're to start vlogging, a camera is the first thing to consider and these come at different prices—depending on how much you're willing to spend, there's a camera for everyone. If you cannot buy a DSLR camera, you can use a smartphone but this means your smartphone camera has to be good at least with a good dxomark score.
Some of the best vlogging cameras we have are the; Canon EOS R, Sony ZV-1, Canon EOS M50, Sony A6400, Panasonic Lumix DC-G100, to mention a few. These cameras are usually not that cheap and can go up to USD$600 but you can get a used/refurbished on amazon at a cheap price. Therefore, cameras are usually tricky when it comes to price but it is worth investing in them if you want to start vlogging or making videos.
Lens
Another essential tool when it comes to vlogging is having a perfect lens so you should be willing to spend a little more on this. The best lenses should have a wide maximum aperture for instance f/1.4 or f/1.8 and it should at least be a wide-angle zoom lens. If you bought a camera and it came with a kit lens, it may basically get the job done, but to give your vlogs that professional look, it really pays to take a step up from the basics and pick up a lens that's especially suited to shooting video.
Pro tip: Get a lens that has a wide aperture, fast & silent autofocus, optical stabilization, to mention a few. And don't forget, weight does matter.
What lens can you get? The ones that are recommended include; Canon 24-70mm, Canon 15-35mm, Nikon 16-35mm, Sony E 10-18mm, Sony E 18-135mm, to mention a few. You could, on the other hand, get a prime lens and i.e. 24mm, 35mm, 50mm, or 85mm. But wide-angle zoom lenses are much better.
Microphone
Audio is really key when it comes to video. You can have a good video, shots are well-composed but when audio is bad, the whole thing turns bad. No one wants to watch a good video with bad audio. While cameras have in-built microphones, it is best to invest in an external microphone. Microphones come in different types; shotguns, lavaliers, USB, or wireless, and prices vary for each.
You can get a Rode microphone either a shotgun or wireless. If you get a shotgun, it is recommended to get a dead-cat to help with cutting background noise. Other microphones include; Saramonic, Rode Lavalier Go, Rode VideoMic Go, among others.
Memory Card
You need storage, you cannot save your videos on internal storage since this storage is usually small. Therefore, you need to get a memory card —best recommended; large size and fast transfer rates. It is also best to get more than two usually because today's cameras support two memory slots. So in case, you're recording videos the first card gets full, and automatically the second card is used.
Tripod Stand
Tripods, gimbals, are good when it comes to shooting videos because they reduce shaky footage—so they are able to produce steady footage. Depending on your video style you can add a tripod, a monopod, or a selfie stick if you're using a phone. What you can get; a DJI OM, Joby GorillaPod, SwitchPod, Manfrotto Tripod, Magnus Tripod,
Computer
Finally, you need a computer —you need to edit and upload your videos to the channel. Depending on your budget, it is best to get a laptop with good RAM, graphics card, storage—well this to better support your editing software to run smoothly. You can get an Apple MacBook Pro, Lenovo ThinkPad, Dell XPS 15, Huawei Matebook X Pro, HP Spectre, you name it.