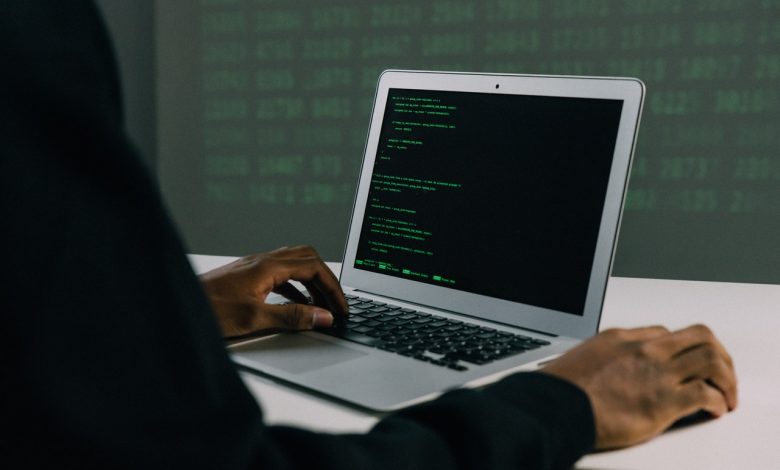 With the rise of so many remote jobs these days and so many businesses of all sizes going through digital transformations, the danger of cyber-attacks has also grown. Hackers have a more significant target, given that many jobs and institutions rely on the use of software applications and tech innovations. For this reason, the demand for cybersecurity is incredibly high, and this sector will continue to grow in the upcoming years.
The need for highly secure systems will not be going away but instead will continue to amplify. Companies and institutions want specialists in cybersecurity who are able to strengthen security measures. So, apart from resolving attacks after they happen, more important is to prevent them.
As mentioned earlier, the demand for cybersecurity jobs is high and constantly growing. The U.S. Bureau of Labor Statistics estimation is that by 2029, cybersecurity jobs will increase by 31%, a percentage that grows seven times faster than the average job growth in America. Hence, there is no denying that this sector is of the highest relevance right now and will continue to be.
What are five of the best cities to work in cybersecurity?
For individuals who are interested in switching or advancing their careers, cybersecurity is definitely the sector where you should be looking at. Given that many cities have vacancies and offer well-paid jobs, you have a variety of options to choose from when deciding on the best place to go. To help you find the job in cybersecurity that suits you the best, here are five of the best cities to work in:
Washington, U.S.
Singapore, Singapore.
Berlin, Germany.
Luxembourg, Luxembourg.
Brussels, Belgium.
These five are at the top of a list of ten places that are best for working in cybersecurity, according to a study done by internet security site Techshielder. The factors that are taken into consideration when compiling this list – and which give each city an overall score that makes up the order – are as follows:
Average salary.
The number of job vacancies.
The cost of living.
This puts Washington at the top of the list with an overall score of 17.58, thanks to an average salary of £84,628 being placed relatively high. Although it isn't the best well-paid job on the list, this city comes in second in terms of job vacancies, after Singapore. Given that Washington is the key location for many government agencies that have their headquarters here, it doesn't come as a surprise that there are many cybersecurity jobs available there. There are many aspects you need to consider before you decide. For instance, while Singapore has most of the vacancies, Luxembourg is where the best salary is: as much as £110,768.
What are the necessary skills to work in cybersecurity?
The fact that there are many opportunities to work in cybersecurity not only means that there is a great demand in this sector but that employers are looking for highly skilled and competent candidates. Therefore, it isn't surprising that employers want to find a person who has vast technical knowledge and skills but also has acquired solid and healthy work habits. Not to mention, having soft skills is just as important.
A candidate with vast experience in this sector and technical knowledge makes them great specialists, but has significant difficulties in communicating effectively and articulating an issue, won't be an ideal candidate for many employers. Companies are looking for individuals who are skilled at:
Communication, both online and offline, with managers and customers.
Articulating complex issues and concepts.
Technical foundation and particularities depending on the job type.
Assessment and implementation of operating systems and software programs.
The management side of the business – this is crucial for senior roles, as you need to be able to organize and coordinate projects and processes.
Therefore, jobs in cybersecurity include more than just being adequately trained and experienced on the technical side. Given you will be working with other people and even dealing with individuals who might not understand the particularities of the job – such as a professional from a different department – it is crucial you know how to communicate and listen properly.
What type of cybersecurity jobs are most in-demand?
Indeed, the cybersecurity sector offers many job opportunities. But what is extremely important to know is the fact that these jobs comprise various roles. So, if you are looking to start a career in cybersecurity, there are many options to choose from. Some of the most sought-after cybersecurity job types are as follows:
Security Architect.
Security Engineer.
Information Security Analyst.
Chief Information Security Officer (CISO).
A noteworthy mention would be that this sector is not limited to these four roles but that they are among the most in-demand cybersecurity roles. So, when looking at available cybersecurity jobs, it might help you to look for these roles if they match your experience and preferences. With cyberattacks getting more sophisticated, the job requirements for cybersecurity specialists are not easy to meet, as companies and institutions are looking to strengthen their security measures and be one step ahead of hackers.
What are the best cities from which to work remotely?
You might not want to move to a different city to follow a career in cybersecurity. If this is your case, you don't have to worry that you cannot take advantage of the many job opportunities in this sector. Indeed, the number of advertised cybersecurity jobs that you can do remotely is much lower than the number of office-based jobs. However, there is still demand in this area too.
Apart from the fact that some of the ten cities that have made the list with best places to work in cybersecurity might offer remote opportunities, mainly in the U.S., there are other cities that are looking for candidates who can do the job from different locations. The country that appears as the best option is Brazil, with 22% of the cybersecurity jobs available for remote working.