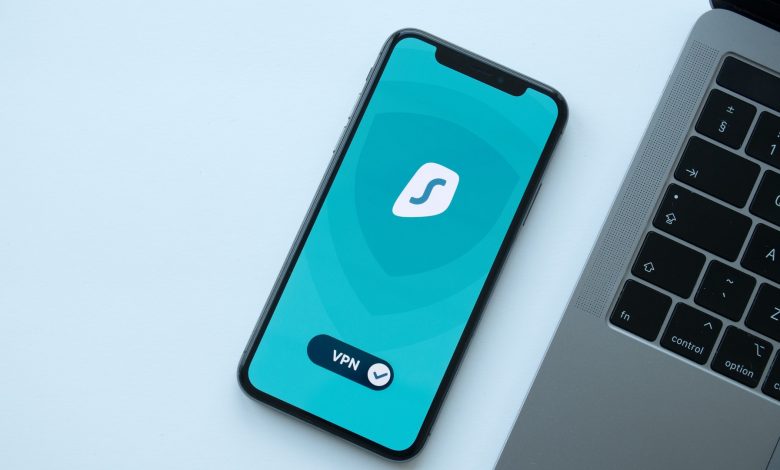 It's a scary world out there. All of your private data is at risk. From the IRS to the DMV, you have no idea who has access to what and they could release it any second. But other dangers are near to home: when you sit down to work someday, all the important files are encrypted or changed to some other unknown format by ransomware; or sign in to your bank application and see zero balance, because Trojan of some sort stole your credential but luckily for us, we can always change our IP address.
However, you can take measures against these particular concerns. It's not nearly as difficult to make your technology, internet presence, and activities safer. In reality, many of our suggestions for being more protected are commonly used by tech professionals. These solutions make you safer on the web and prevent your IP address from being compromised. Which is the first thing a black hat hacker does but you can always change and find your IP address for extra security.
1. Use Antivirus
Antivirus software, on the other hand, is a type of security software that protects your computer from harmful malware. Defending against actual PC viruses is just a single component of what they do. Ransomware damages your files and asks for a ransom to restore them. Programs like Trojan horse appear to be genuine but are used to steal sensitive information.
In theory, you may turn off your antivirus software and leave it running, downloading updates, and performing other tasks. In reality, you should check up on it from time to time. When everything is fine, most antivirus solutions show you a green logo or banner. If the program is red or yellow, follow the guidelines to get it back on the path.
You should renew your subscription every year, Even if you have chosen a basic antivirus or a complete security suite. Enrolling in automated renewal is your best option. A malware-free assurance may be obtained with certain security solutions if you opt for automatic renewal. You have the option to withdraw later if you get the urge to try something new.
ALSO READ: TOP THINGS THAT YOU NEED TO KNOW BEFORE BUYING AN ANTIVIRUS
2. Use VPNs
Use a virtual private network (VPN), whenever you use the internet via a public Wi-Fi connection. For example, if you visit a cafe and join an open Wi-Fi network. You have no idea what kind of security there is on that connection. Someone on the same network without your knowledge.
A hacker who is looking for secrets could be monitoring all Wi-Fi wireless connections. A VPN encrypts your internet traffic and sends it through a server located in the VPN's network. No one, not even the person owning the WiFi, can look at your data because of this fact.
Using a VPN also masks your (internet protocol) IP address. Promoters and trackers scanning to identify or locate you based on that IP address will instead see the VPN company's address. Using a VPN server in a different country to fake your location can also help you access material that isn't accessible in your country.
ALSO READ: THE ULTIMATE GUIDE FOR VPN INFORMATION
3. Use Two-Factor Authentication
Two-factor authentication is a security method that validates your identity using two or more forms of identification: something you have, something you are, or something you know. Naturally, the password is what you know. Authentication using a fingerprint, facial recognition, or some other mechanism.
You may be required to input a code sent via text or accept a confirmation button on a mobile app. A physical Security Key, for example, might also be something you possess; Google and Microsoft have announced support for it.
ALSO READ: FROM TODAY START USING TWO-FACTOR AUTHENTICATION
4. Clear Your Cache
To better safeguard what's in your Web history, make it a habit to delete browser cookies and clear your browser history regularly. It's simple. To display the Delete Browsing Data dialog in Chrome, Edge, Firefox, Internet Explorer, or Opera, press Ctrl+Shift+Del.
5. Beware Click Bait or Phishing Scams
Being cautious about what you click is an important aspect of keeping your digital life secure. Clickbait isn't limited to cat compilations and catchy headlines. It might also include links in email, messaging applications, and on Facebook.
Phishing sites can disguise as trustworthy websites to entice you to provide your login information. Drive-by download sites might install malware on your computer without your knowledge.
ALSO READ: HAVE YOU GOT SPEAR PHISHED? LEARN WHAT SPEAR PHISHING IS
6. Turn Off the 'Save Password' Feature in Browsers
Most web browsers come with a built-in password management solution. Consider this. When you use a third-party password manager, it generally encourages you to import your passwords from the browser's storage. If the password manager is capable of performing that, you can be sure that malicious software can as well. Furthermore, storing all of your passwords in one central place.
7. Update your computer regularly
To protect against security risks, operating systems and software packages are updated regularly. When you upgrade your system, you close the security holes that hackers use to steal your data. It's a good idea to have your device's option to automatically check for updates turned on.
8. Lock Your smartphones
You should take the same precautions with your cell phone that you would with your computer. Use a password to log in each time, or better yet, use your fingerprint or TrueKey. Many mobile devices now include a function that erases all of your data after a set number of failed login attempts to keep others from viewing it.
9. Avoid public networks
At your local coffee shop or library, the Wi-Fi network is ideal for getting some work done while outside of your home, but it should never be utilized to conduct online shopping or banking. Public Wi-Fi hotspots are frequently unsafe, therefore you should avoid submitting any personal information unless you're sure the website you're using is encrypted.
10. Strengthen Your Password
As far as passwords are concerned, ensuring that you have complex and varied passwords is one of the simplest methods to keep your personal information safe. Choose a unique password for each website you visit—or at the very least a distinct password for your emails—and make it lengthy and full of characters from the digits through upper case letters to special symbols.
ALSO READ: WAYS TO MAKE YOUR PASSWORD STRONGER
11. Use different emails
Establish one email address for signing up for apps that you want to test but have concerns about their security or spamminess. After you've investigated a service or program, use one of your regular email addresses to join up. Close an individual account if it begins to flood with advertising, and start a new one.