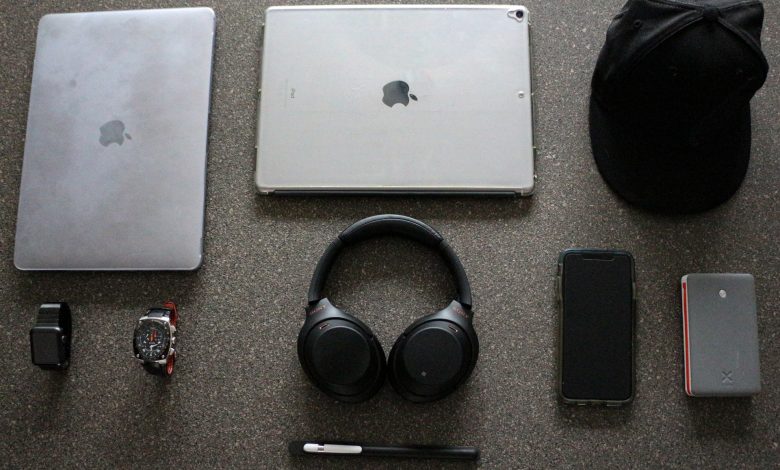 The use of tech gadgets by university students is one of the biggest changes ever experienced in education. These devices help students to stay focused or energized for classes. So whether you're a fresher or old student at least you need a few tech gadgets to help you make it through the year(s).
Are you confused about what tech gadget you should acquire? We list some tech gadgets that are useful for university students. Some of these devices are very affordable while others may require you to save up to afford them, but they are useful and necessary. You can go for the one that suits your budget.
Check out our recommendations;
1. Laptop
Having a laptop during your college/university times is very essential. It comes very much in handy, from helping you with research, working on reports & coursework, self-studies, among other reasons. Having a laptop isn't only for students pursuing tech or computing courses, business students do need a laptop as well. And having a laptop in this Covid-19 Pandemic is very essential, with a new emphasis placed on online remote learning.
So to choose the best student laptop, price is important, but it shouldn't be your sole criteria. You can also look at other options such as, manufacturers, operating systems, processors, and storage: every student is different and that means their requirements will differ.
The best student laptops are a cornerstone to the student laptop experience.
The M1 MacBook Air might be the best student laptop available right now—it's not exactly cheap, but it over-delivers considering the price range. You can also consider getting the; HP Pavilion 14, Acer Chromebook 315, Acer Aspire 5, HP Chromebook 14, Lenovo ThinkPad, among others.
New laptops don't come cheap, if you cannot afford one, you can get a refurbished laptop which usually comes cheap and is still in a good condition.
ALSO READ: 5 THINGS TO CONSIDER WHEN CHOOSING YOUR PREFERRED LAPTOP
2. Tablet
If you aren't sure if you need a full-sized laptop, we recommend a tablet —and our best option is the iPad. The Apple iPad comes in four options; iPad, iPad Mini, iPad Air, and iPad Pro. Depending on how much you want to spend, if you're on a budget you can get the iPad which costs USD$329 and keep upgrading if you wish. The iPad Mini costs USD$399 while the iPad Air and iPad Pro go for USD$599 and USD$799 respectively.
You can also add a cheap keyboard case like ZAGG's Messenger Folio 2 which will cost you roughly USD$42 to your tablet.
But one way or the other, if you don't have a laptop, consider getting a tablet to help you out with your university work such as working on course works, reports, studies to mention a few.
3. Smartphone
This should have been first on the list. Well, you cannot be at campus without a smartphone. Having a smartphone at university is a thing, it's like a must. Why? a smartphone can work as your laptop, to help you with research, complete your assignments & coursework, etc. A smartphone is good for communication mostly when you have social media groups such as WhatsApp groups or Telegram groups where you can share ideas, work, etc.
You can get yourself a smartphone of your choice, depending on how much you're willing to spend, you can start by getting an entry-level smartphone and then upgrade with time. Upgrade to a mid-range then high-end smartphones.
ALSO READ: WHAT SHOULD YOU GET: A FLAGSHIP OR MID-RANGE SMARTPHONE
4. Portable Hard Drive
Running out of space on your laptop hard drive or do you need to back up your photos, essay, and lecture videos (Backing up your work regularly is a wise idea), the portable hard drive is the right tool for you.
The Portable hard drive typically has 1TB, 2TB, and 500GB varieties. A lot of university students go for Toshiba Canvio Basics because it is handy. If your course contains a lot of media projects, this device offers the ability to store your entire library of movies, photos, and music.
5. Portable Smartphone Charger
Busy student schedules oftentimes equate to a lot of racing from class to class, and there's not always an outlet handy. Luckily, portable phone chargers are available to buy pretty much everywhere and they are increasingly affordable. No matter how busy your day may be, keeping a backup portable charger means never worrying about your phone dying at an inconvenient time.
6. Mi-Fi
Smartphones have the capability of creating a mobile Wi-Fi hotspot for your laptop and tablet. However, we recommend getting a portable Mi-Fi because it will work better than smartphones. For instance, if your hotspot using your smartphone, and you get a call, your network/connection will be disrupted.
7. Bluetooth Speaker
If you're living on campus, you'll probably enjoy being able to jam out with a small portable speaker —something that works for your dorm room, and for hosting get-togethers inside or out. Anker Soundcore Mini is a small, portable Bluetooth speaker with a 15-hour battery backup and a powerful 5W speaker system. It's not going to please high-end audiophiles, but it's a good value for the price.
8. A pair of Earphones
A pair of head/earphones or earbuds come in handy, to be honest —and noise-cancellation is the best option. University premises or hostel rooms are always noisy that is if you aren't in the library. When you're trying to study in a loud environment or trying to zone out noise-cancellation pair of earphones are needed.
Some of the noise-cancellation you can opt for are Sony WF or SP earphones, AirPod Pro, Bose QuietComfort Earbuds, Audio Technica, AKG N20C among others.
Honorable Mentions;
Extra phone charges.
Digital Notebook.
Fitness Tracker.
WiFi range extender.