Editor's Pick
Featured
Gadgets
Mobile
Smartphones
What Should You Get: A Flagship or Mid-range Smartphone
Asking yourself whether the latest and greatest flagship is actually worth it or whether a mid-range phone is just as good. Which should I get?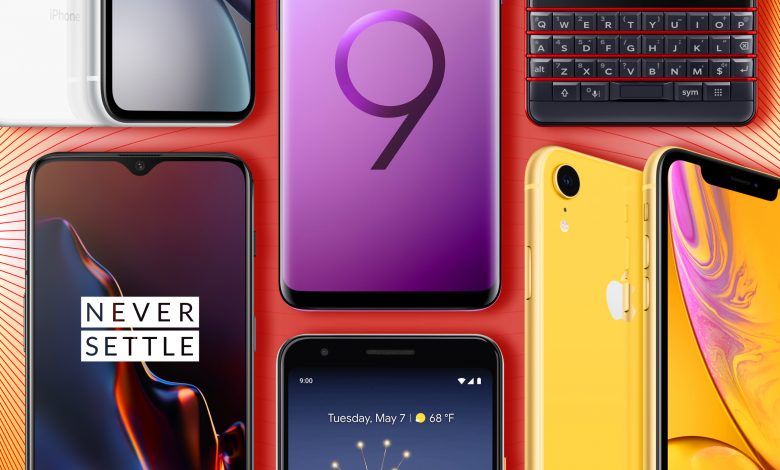 Smartphones today, in this era, in this generation —have become an integral part of our lives and they are so essential. And with no doubt, smartphones have done or are doing so much good for us even though they come with disadvantages. We use them for communication, taking pictures, studying, working, saving documents, internet browsing, and even as a power bank.
But then, with the wide variety of smartphones available in the market, and when it is time to buy one, it is never easy that to decide which one to pick.
Smartphones come in different sizes, brands, prices. In Africa particularly, Transsion Holding's whose brands include phone brands Tecno, Itel, and Infinix dominates in Africa mainly because their phones are affordable. However, in the same market, we have Apple, Samsung, Huawei, Xiaomi, to mention a few. The phones are categorized as, Flagship (high-end), Mid-range, and Entry-level smartphones.
Getting a new phone depends on one's preference but most importantly the money you're willing to spend. If you have enough, you could opt for a flagship, and on-budget you can go for the mid-range or entry-level. So would you get a flagship or a mid-range phone? Asking yourself whether the latest and greatest flagship is actually worth it or whether a mid-range phone is just as good.
ALSO READ: AFFORDABLE SMARTPHONES IN AFRICA CAN GUIDE THE QUANTUM LEAP TO 4G
To answer this, it all comes down to how much you're willing to spend. Even though it is an old flagship phone it will somehow be expensive while on the other hand the mid-range phone is more budget-friendly and that's what a majority tend to go off.
To kind of let you easily get your answer (that's whether to get a flagship or a mid-range phone), there are things you have to look at before buying one —i.e. Build quality, Display, Processor, Camera, Battery, OS version, Storage, and Security.
ALSO READ: FEATURES TO ALWAYS CONSIDER WHEN BUYING A SMARTPHONE OR UPGRADING TO A NEWER PHONE
Flagship smartphones have the best of the above features —they have the best hardware, software, and security while mid-range phones lie in the middle of the size, quality, and price spectrum. For instance, a mid-range phone is half the price of a flagship phone.
There are a variety of flagship smartphones such as; Samsung Galaxy S21, iPhone 12's, Samsung Galaxy Note 10 Plus, OnePlus 8T, Huawei P30 Pro, Xiaomi Mi 9 Pro to mention a few. For mid-range smartphones you can get; Xiaomi Redmi Note 10, iPhone SE, Huawei P30 Lite, Samsung Galaxy A8+, Samsung Galaxy A32, Huawei Honor 20 Pro, Tecno Camon 17, Infinix Note 10, among others.
Cut to the chase
We advise you to consider what your personal needs are and choose your phone accordingly. If you do not mind spending extra spending money and you prioritize cutting edge technology and aesthetics, then flagship phones are most likely a good choice for you. If, on the other hand, you are not too concerned about the latest software and security features, and you wish to save some money, go for the excellent mid-range phones.