Company News
Featured
Internet
News
Social Media
Technology
KAS Announce 6th Edition of the Uganda Social Media Conference
The KAS to host the 6th edition of the Uganda Social Media Conference from 25-26, August 2021 under the theme "Digital democracy in a Post Pandemic World".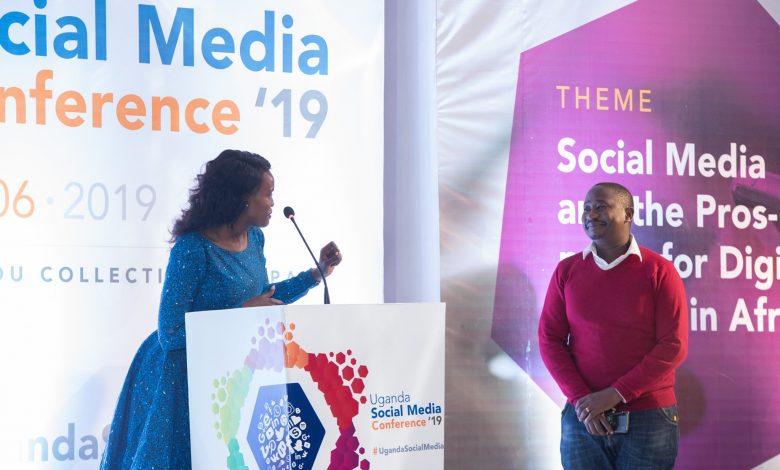 The Konrad-Adenauer-Stiftung (KAS) Uganda and South Sudan has today announced they will host the sixth (6th) edition of the Uganda Social Media Conference online from 25th to 26th, August 2021 at the Kampala Serena Hotel —under the theme "Digital democracy in a Post Pandemic World".
The Uganda Social Media Conference is an annual convening organized by the Uganda country office of KAS, aiming to bring together key stakeholders from the government, civil society, academia, researchers, policy-makers, and the media for a constructive exchange on the impact of social media on state and society —highlighting both, opportunities and challenges it brings.
"With this conference, we bring together stakeholders to discuss the role of social media in Africa and globally, mobile technology, big data, and digital innovation," said Ms. Anna Reismann KAS Country Director for Uganda.
Reismann further said that the conference will promote the exchange of ideas, networking, and collaboration on the topics of citizen engagement, political campaigning, misinformation, political polarization, populism, e-Government, smart cities, and other emerging topics.
The 6th edition conference will discuss topics including; Social media & elections in Africa, Citizen journalism vs digital newsrooms, Digital diplomacy, Impact of social media on mental health, Tackling emerging digital threats, The rise of global social movements & social media, and Re-framing the climate change agenda on social media.
Also among the topics that will be covered at the conference will be how to tackle the crisis of state surveillance, digital privacy, data protection, and the gig economy; which is currently a major source of income for a majority of youths in urban centers.
Internet shutdowns by African governments will be discussed as well with a major focus on the recent occurrence during the general elections in January, and internet restrictions in Tanzania.
The conference will be hosted in a hybrid format to ensure effective interaction between online and onsite participants. In reference to the growing influence of social media, the conference will provide a unique platform for theorizing, dialoguing, and engaging on how the growing relevance of social media shapes social & political interactions and how we access and process information.
Eight (8) key thematic areas will be covered including; Internet Governance & Digital Diplomacy, Climate Change Advocacy, Data privacy & protection, Social Media & Electoral Democracy, Digital Identity, Open Government, Media & Sustainable Development, and The future of work and 4IR.
Since the outbreak of the Covid-19 pandemic, Social Media has grown to become the major communication tool driving conversations about government policies, current affairs, activism, and interpersonal communication.
The conference will be hosted in a virtual format. Delegates will be required to sign up/register to attend online.