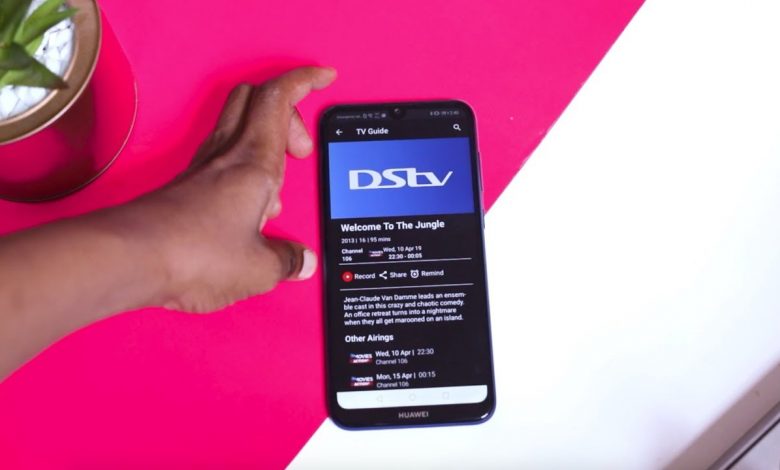 With technology evolving day by day, businesses, companies, and people are taking advantage of it and utilizing it for their own good. The advancement in technology for instance is helping businesses and companies easily stay in touch with their customers and make their services better. In mention in this article is DStv who are doing their best to see that their subscribers are able to get better services and one of the ways is to allow them to watch their programs while away from their TVs.
The Pay-TV provider thought of it and introduced a streaming platform they call, DStv Now that allows their subscribers to watch or live stream their favorite programs on their mobiles or laptop computers or PCs ― while away from their television sets. The service supports DStv subscribers across all packages from Premium to Access.
Prior to launching the DStv Now, It was a requirement for one to have or own a DStv decoder and satellite dish to be able to watch programs on their DStv. Thus, one had to be at home to watch their favorite programs, meaning if you are away from your TV you would miss out. To solve this program, the Pay-TV provider introduced DStv Now.
But to use DStv Now, you need to have a DStv account, in other words, you ought to have a DStv subscription that runs on dish/decoder traditional combo. The game plan is to ultimately spin off a streaming service like Amazon, Netflix, Disney with the DStv brand that doesn't require a satellite dish subscription.
So while away from your TV, with the DStv Now, you can watch your programs without the hassle of getting home fast. You can download the DStv Now app to your phone and there are no additional charges you incur.
To get started, download the DStv Now app from Google Play or App Store, and after installation, register with your preferred email address, country, phone number, and password, and click create an account button to proceed.
After creating your account, all is left is to link your DStv account details to the DStv Now app. Choose to enter either the Account holder's ID number or Smart Card number or Customer number. Enter an OTP pin sent to your phone for verification. Log in from anywhere and start watching your programs or live streaming while on the go.
With DStv Now, allows you to connect up to 4 different users supported with 2 watching simultaneously. So ideally you can have up to 3 people concurrently watching with the third person on a regular decoder.
The platform also does allow you to download content for offline video. With a stable internet, you get to watch your programs without interruptions.
Speaking of the internet, DStv has gone an extra mile to partner with telecom providers, MTN and Airtel to make tailored bundles for DStv Now subscribers. These bundles are tailored for streaming on the DStv Now and can't be used for normal surfing. Thus, to surf normally, the user has to have a separate running internet bundle(s).
To purchase the DStv Now bundles on Airtel, dial *175*2*6# and select your preferred bundle of choice; 500MBs daily, a 3.5GB weekly, or a monthly bundle of 12GB. While on MTN, dial *165*4*7# and select option 3 (Dstv Now) to choose whether to buy for yourself or another recipient. Proceed to select the bundle offer of your preference, 2 or 4-hour bundle, and pay-off using mobile money.
You can as well pay using a bank. Unlike their competition, MultiChoice understanding the market, allowed its subscribers to make payments in local currency.
Notably, other than the app, you can also access DStv Now on the web.
Multichoice isn't sleeping on the job, and they will do their best to offer/give their customer's the best experience.