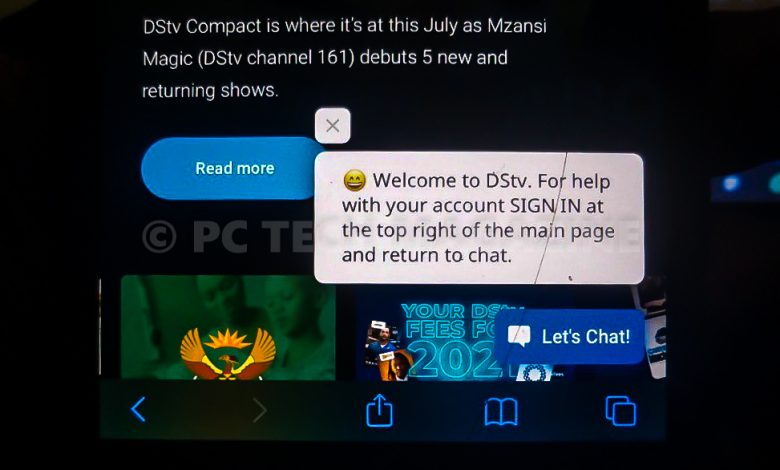 Have you met T.U.M.I, MultiChoice's Artificial Intelligence (AI) chatbot? If yes then well and good, but if not, then know that the chatbot was designed to help with customer queries regarding MultiChoice services and products in real-time 24/7.
T.U.M.I stands for 'The Ultimate Master of Information' and was introduced last month as a way for MultiChoice to enhance its digital customer service. And with the world battling the Covid-19 Pandemic, the chatbot does come in handy as customers don't have to go to MultiChoice service centers to seek help.
The chatbot was developed by a team from MultiChoice and appears on the DSTv website to be the first point of contact for customers looking for support in real-time. However, with DSTv having operations in 20 African countries, the chatbot is limited to a few. In Uganda for instance, T.U.M.I isn't available, however, the company does have an operational WhatsApp chat to help customers with support in real-time in an online, text-based conversation.
It is worth knowing that today with technology evolving every day, chatbots are becoming increasingly ubiquitous when it comes to handling customer queries. T.U.M.I in mention does not differ a lot from other chatbots as it is meant to proffer routine assistance to customers.
"T.U.M.I is an evolutionary leap in our service capability. Born and developed right here in Africa, T.U.M.I is a tangible manifestation of our commitment to innovation. This is not innovation for its own sake; the focus is to continue to grow our capacity to give our customers an excellent service experience," MultiChoice South Africa CEO, Nyiko Shiburi, explained at the launch of the chatbot last month.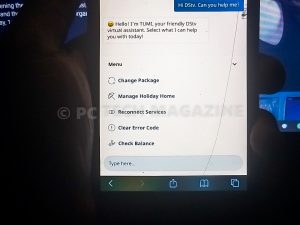 T.U.M.I is able to assist customers with clearing decoder errors codes, checking account balances, reconnecting products after making payments, managing holiday home viewing, and changing packages for instance if you're thinking of temporarily switching to a premium package, to mention a few. The company says more features will be added over time as the chatbot learns based on the number of interactions it has.
With T.U.M.I, MultiChoice is in step with international technology and customer-service trends. The Artificial Intelligence chatbot places the company at the forefront of customer interaction providing DStv subscribers with another channel other than the available channels to connect with the company.
While MultiChoice prepares to introduce more features to the bot, the company also noted that with time, the bot will live across all MultiChoice's digital ecosystem including the DStv Now website and app, the Showmax website, and app, and Facebook Messenger and unveiled in all its markets.
For now, as we wait for the company to make the chatbot available in Uganda, subscribers can use the WhatsApp help chat for any inquiries.