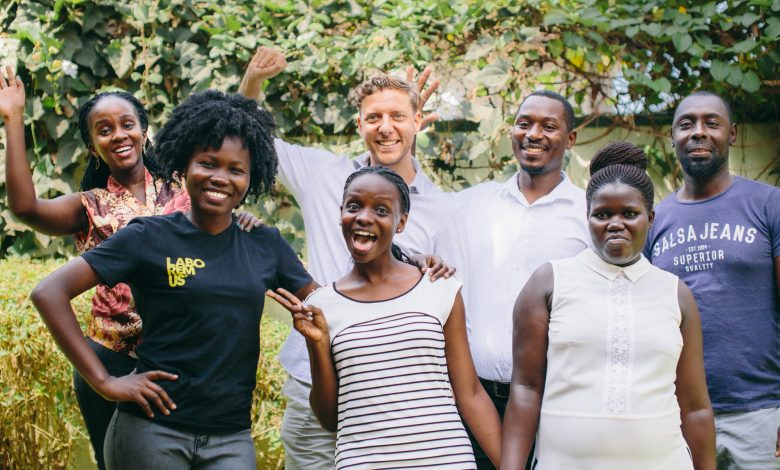 Ugandan fintech startup, Emata was selected on May 14th, 2021 as one of 14 companies to take part in the CATAPULT: Inclusion Africa 2021, has won the prestigious accelerator program, with Mosabi (Sierra Leone) and Nokwary Technologies (Ghana) coming in the second and third places respectively.
Emata as the only selected startup from Uganda went head-to-head with startups from Ivory Coast, Nigeria, Sierra Leone, Tanzania, Israel, Ghana, Kenya, and France —which then saw the startup (Emata) that offers financial products to underbanked farmers emerge as the winners in the pitch competition.
On announcing the startup as the winners of the pitch competition, the team laughed hard and exploded with joy. The fintech startup was awarded a cash prize of 5,000 euros (approx. UGX21,580,000) and in addition to the cash prize, won a ticket for the African Microfinance Week, organized by the ADA in October this year.
"This win is a great validation of the work that we're doing to revolutionize farmer financing," Emata team said as they expressed their joy and happiness.
On the podium, Mosabi from Sierra Leone, a financial education platform, came second, and Nokwary Technologies from Ghana, a winner of the African prize of the Ecobank Fintech Challenge, came in third with its artificial intelligence solution.
Emata is a product of Laboremus Uganda founded in 2017 and aims at bringing financial services to underbanked farmers in Uganda. The company digitizes farmers' cooperatives and gives farmers access to digital and affordable financial products.
The company intends to respond to a fairly well-known problem; agriculture represents 80% of employment in Africa, accounts for 30% of GDP, but only receives 3% of loans. The company's solution allows farmers or cooperatives to manage their production daily and to streamline relations with a bank, up to the credit score, which ultimately allows them to have more access to credit.
Emata is the result of Laboremus' experiences working with financial technology both in Europe and East Africa. Since starting up in Uganda in 2013, Laboremus quickly realized that the opportunities technology offers were not being fully utilized, especially in rural areas. Laboremus believes that technology can do much more to solve pervasive problems in the region, especially when it comes to advancing financial inclusion.
CATAPULT: Inclusion Africa, is a prestigious accelerator program developed by the LHoFT Foundation. The program targets companies focusing on improving financial inclusion in Africa —aiming to build bridges between Africa and Europe, highlighting their initiatives and very much aligned with the sustainability goals of Luxembourg's finance center.