Africa
Apps & Software
3Dtracking Sees Growth For Video-based Telematics Services in Africa
The state of fleet management across Africa is strong and growing according to an assessment by 3Dtracking.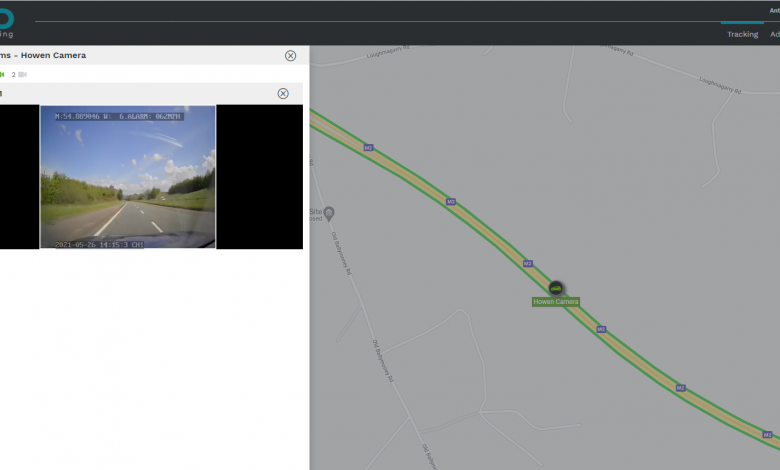 The state of fleet management across Africa is strong and growing. This assessment is according to Noam Cimand, General Manager at 3Dtracking, a company that provides software platforms for telematics services providers.
The telematics services available to support advanced fleet management operations are expanding in Africa and today include both entry-level tracking and premium services. Many of these premium services involve CANBUS integration and the Internet of Things (IoT) for vehicle diagnostics and driver behavior monitoring.
New Video Services in Fleet Management
"Video-based telematics services are also growing in demand across Africa," states Cimand. "These new video services include both live feeds and event-driven video activated in response to operations alerts."
Examples of event-driven alerts that activate video in telematics include driving incidents, such as collisions or harsh braking, and physical events like the opening and closing of a door.
For these video services, one or two cameras are installed on a vehicle, which transmits video and telematics data over the communications network to a tracking platform.
Cimand points out that there has been a significant uptake of these new video services in many of the developed and emerging countries in East and Southern Africa as well as many countries in West Africa. In terms of vertical markets, he notes that logistics management and transportation companies are leading the rollout of video into their fleet management operations.
"This actually is no surprise as these companies generally lead fleet management innovation," says Cimand. "We also see that many law enforcement agencies and private security companies are also active in incorporating telematics-based video into their operations."
Communications Infrastructure
There are some concerns about the necessary communication infrastructure in Africa to support these video-based telematics services.
"Yes, these video services are data-intensive and in many parts of Africa, especially in rural areas, the availability of bandwidth and stable connectivity is an issue," explains Cimand. "However, this is creating an opportunity for mobile operators in Africa and we see that in response more are getting involved in telematics and fleet management."
Advice to Telematics Service Providers
Cimand believes that video for fleet management is creating an attractive opportunity for telematics service providers in Africa to differentiate their service offerings and generate additional revenue from a new set of premium services.
"Our advice is that telematics service providers should be careful of how they manage the cameras and other hardware that enable these video services," says Cimand. "Many of the manufacturers of video telematics equipment also provide a software application as a low-cost add-on to the hardware they provide. We see that many telematics service providers in Africa chose to use these software applications because of the low cost. However, most of these software packages have limited functionality and unnecessarily add to operational complexity."
New Driver Fatigue Monitoring Services
Another telematics area involving video is growing in Africa monitoring for driver fatigue.
"We have been working closely with a number of the equipment manufacturers in this space to enable telematics service providers to allow fleet managers to monitor their drivers for various levels of fatigue," says Cimand. "There is a strong demand for this type of service worldwide, including Africa, and the demand is coming from fleet managers that want to improve the safety of their drivers as well as government regulators and insurance companies that want to reduce fatigue-related driving incidents."