Apps & Software
Automotive
Features
Top eScooter Sharing Mobile Apps in 2021
Electric scooters are the best thing since sliced bread for users to reach the location without costs an arm and a leg.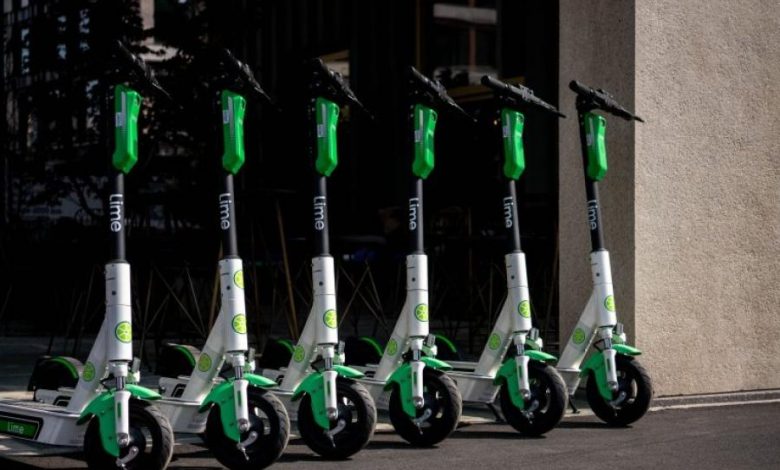 So far so good transportation company's journey is sprouting in the past few years. The transportation company is providing services that are a dime in a dozen such as a taxi booking online and where people can share the ride. For reaching from one place to another you can easily book your rides as it's not rocket science.
In transportation services, a new buzz is created by none other than electric scooter rides. Most transportation companies are now adding electric scooter rides for their customers as it is not costs an arm and a leg. Now here are the names of transportation companies such as Uber, Blot, Wind, Ofo, LimeBike, Spin, Bird. The transportation companies are Hit the nail on the head by adding electric scooter rights.
It is an affordable option rides for to join regular activities like going to classes, office, tuition, and attending colleges on a giant campus. Many people who don't want to create a hole in their pocket are recognizing it as the popular way for going around at affordable and attractive prices.
You have come to the correct place if you are an entrepreneur who wants to start up their business in eScooter services. Throughout this article we will enlighten the top electric scooter sharing apps, so let's start listing them.
What is E-Bike- Scooter Sharing System?
It is a shared transportation sharing system where short-term rental services of the electric scooter are provided to customers. Electric scooters are dropped off and picked up from convinced sites in the service area as the eScooter are dockless and do not have any fixed home location.
Why E-Bike- Scooter Sharing is so Popular?
Several reasons enhance the popularity of electric scooters, let's list it out.
Increase in Fuel cost

– As fuel cost keeps increasing there is a need to arise to choose the economic way of transportation. The cost of fuel in comparison to the cost of electricity is so considerable cheaper than petrol. One can save from congestion charges, parking charges as A penny saved is a penny earned.



Eco Friendly (less Noise & air-water pollution)

– electric scooters do not cause any harm to the environment as there will be less noise and no pollution of air and water.



Fun to ride

– It is easy and fun to ride the electric scooters. It is not like a bike that must be pedaled on the other hand electric scooters require almost zero physical effort. You're not going to be sweaty when you reach work and nor are you going to be exhausted while going home.



Safe to ride – With the Covid-19 pandemic at its peak people are choosing to stay away from the social gathering. Suddenly, crowded buses and trains are avoided by everyone, now people are choosing electric scooters.

Ideal for locals –

It is suitable for people who just wanted to go around from one place to another in the same locality.



Portable –

As we already stated that electric scooters are dockless and dropped off and picked up from convinced sites in the service area. And can be easily charged with an

EV charging station finder app

.



Low maintenance cost –

Maintenance of eScooter is a piece of cake as looking after them isn't exactly difficult.



Save Time –

Without jamming-up, the roads with extra cars and possibly also helping to avoid more infections and one can save their time of arriving at the location.



License Free –

There is no license required for riding the electric scooter.



Easy to use –

It is easy to use you don't have to take long classes for learning to ride it.



Top eScooter Sharing Mobile Apps
Several companies are offering commendable eScooter services at affordable and attractive for transportation. Now we will list the highest most popular and finest electric scooter apps companies.
1. Bird
An Earth-friendly ride
bird is a dockless electric scooter-sharing company founded in Santa Monica, California. Bird offers transportation services in more than 100 cities of North America, Asia, and Europe. Bird provides easy to use service so you can easily locate and get eScooter on rent.
The rider is charged based on the time at USD$0.15 per minute and they are required to pay a base fare of USD$1. The bird transportation company has raised more than USD$400 million in venture capital funding. The app can be downloaded on a mobile device from the play store or app store.
2. Lime
Your ride anytime
Lime is located in the San Francisco United States and it is the best on-demand startup and transportation rental company. Neutron Holdings, Inc. doing business below the name "Lime", Electric scooter and car-sharing systems is provided in various cities around the world and It runs electric scooters, electric bikes, normal pedal bikes.
This transportation company offers dockless vehicles users find and unlock via a mobile app that knows the location of available vehicles via GPS. The lime application can be easily downloaded on mobile devices from the play store or app store
3. Spin
Let's ride together
Spin transportation company was founded in 2017 as a start-up by Derrick Ko, Euwyn Poon, and Zaizhuang Cheng. This company was initiated as a dockless bicycle-sharing system controlled by a mobile app for reservations. It is located in San Francisco, united states.
Spin is a bicycle-sharing and scooter-sharing company owned by the Ford Motor Company.
Spin exceeded 5,000 rides during its first week in operation initiated with 500 bicycles in Seattle. It has elevated an entire funding sum of USD$8 Million in Sequence A venture capital financing ran by Grishin Robotics in May. The app can be downloaded from the play store or app store.
4. Wind
Electric Scooter Sharing
Wind mobility was founded in the year 2017 by Eric Wang. Wind Mobility, the Berlin and Barcelona-based micro-mobility startup that functions e-scooter rentals in Europe, Israel, and Asia. The wind provides a convenient, natural, healthy, and reliable transportation substitute to the rider. Wind company serves their electric scooter services in different cities, companies, hotels, and universities with different solutions from hourly and daily rents. Wind mobility raises an additional USD$50 million by unveiling the new eScooter hardware design for rentals. This app can be downloaded from the play store or app store.
5. Skip
The best way to get there
Skip is a San Francisco-based company that provides a scooter-sharing system. Skip was founded by Matt Tran, Mike Wadhera, and Sanjay Dastoor during Y Combinator's winter 2018 class. Skip transportation company provides their transportation services in four cities of America. This company can be differentiated from other companies based on larger batteries, offering instructional classes, and working with cities before rolling out.
As per the reports given by TechCrunch, the company is raising around USD$125 million through blockchain-based security token offering (STO). Skip electric scooter service providers that are currently available in more than 19 cities. This app can be downloaded from the play store or app store.
6. OfO
Ofo is a "station-free" bike-sharing platform operated via an online mobile application. OfO is a Beijing-based bicycle-sharing company. It has served in 21 countries around the world with more than 250 cities and 200 million users. It is committed to providing the best short-distance transportation solution, solving the "last mile" transportation problem by turning the last mile into a green, low-emission trip.
When you want to use the OfO service, you only need to enter the license plate number or scan code in the Ofo app, Alipay applet, WeChat service number, and WeChat applet to unlock the bicycle, and use it whenever and wherever. OfO has raised more than USD$700 million in Series E financing. This app can be downloaded from the play store or app store.
Wrapping up
Electric scooters are the best thing since sliced bread for users to reach the location without costs an arm and a leg. What are you waiting for? Develop your own electric scooter mobile app for your electric scooter company with the help of the best mobile app development company that has expert iOS and Android mobile app developers to take your business to the next level.