Business
Editor's Pick
Featured
Features
How Can Email Marketing Boost Your Business?
Email marketing, today, is one of the largest sources of communication and is a strategy in itself that boosts your business to a much higher level.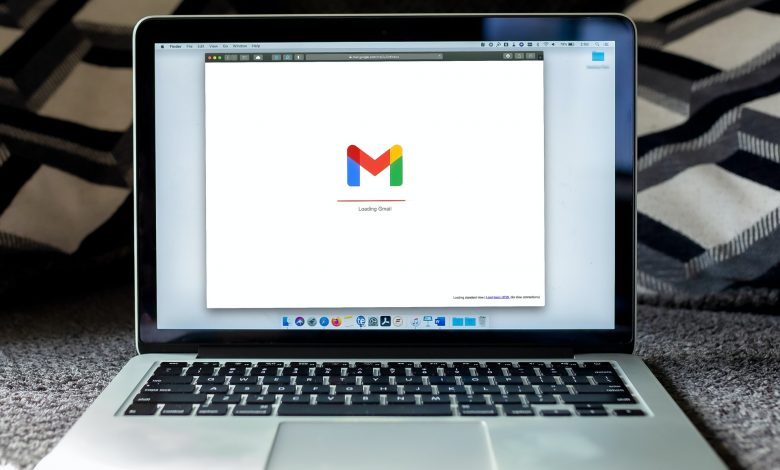 I hope you are all familiar with the term email marketing? Well, if you aren't, I will elucidate on the topic. Email marketing, in its basic sense, means sending out a commercial message through the means of email to your current or prospective customers. Sales pitches, advertisements, requests, and solving customer issues are some forms that are covered by email marketing.
It is one of the most effective tools for marketing and can elevate your business to a level where your profits are sky-high. This is because it allows any organization to connect with their customers very efficiently by facilitating open and honest communication.
Why Are Professionals Obsessed With Email Marketing?
In the recent few years, email has been one of the most popular genres of marketing. Industry professionals are obsessed with the concept because it is quite easy to learn. Once you are acquainted with the basics of email marketing, you would not have to spare any time to get started at it. It is also an extremely cost-effective measure of marketing.
The subdivisions of email marketing include follow-ups, autoresponders, email promotions, daily updates, and more. If you own a business and still haven't undertaken this strategy, it is time you start. Some of the world's most famous entrepreneurs have been dependent on email marketing to take their business to the next level.
With such an exuberant approach, you can develop an unending list of clients, prospects, customers, and subscribers who might promise to stay loyal on account of such a measure. What will it eventually lead to? Well, you know it already! You will be making more and more sales.
How Beneficial Is Email Marketing For Your Business?
Email marketing, today, is one of the largest sources of communication and is a strategy in itself that boosts your business to a much higher level. Regardless of whether you own a large or small business, acquiring this strategy is bound to give you the results. Hence, if you are keen enough, you can look into how your organization can benefit from emails:
1.     Saves Time And Budget
Email marketing is one of the most important tools that pave the way for efficient use of your organization's budget and time. Firstly, this strategy will call for you to cut on increasing costs behind papers, printers, envelopes, and postages.
Secondly, you must note that there is no expense involved in sending out emails to your subscribers or clients. You wouldn't even have to pay for the direct email costs while being able to access the inboxes of your clients.
Designing email templates and campaigns are not much complicated and require very little of your time rather than having to spend half your time behind focusing on other aspects, if not emails.
2.     Develops Brand Reputation And Credibility
This is one of the most important aspects of email marketing. Everyone who owns a business wants their brand to be well recognized and have a good reputation. Email marketing is an effective medium through which it becomes possible.
When designing an email template, make sure to have some unique ideas. It must include a logo, tagline, the brand name, several themes, and graphics. Being consistent in any field is very urgent.
People tend to trust brands that are well-known in the market. Once you start delivering quality content that is relatable and full of information, you will witness a huge flow of prospects from your targeted market and eventually make better sales.
3.     Builds Strong Connection With Clients
Email is one of the most efficient modes of communication. It is not always possible to keep in touch with your clients over the phone. It is extremely time-consuming. However, with this strategy, you can be connected with your clients on a regular basis.
Through emails, you can convey any information to your clients, keep them updated about your services, discuss sales deals, and even attend to their queries without putting in any extra effort.
This will build a sense of trust and loyalty between you and your subscribers and will also allow them to keep you at the top of their priority list.
4.     Improves Sales
Boosting your business definitely comes with an increased rate of sales. Email marketing is a tool that will provide you with all the elements to eventually build on your profits.
Reports have suggested that the biggest return on investment for business organizations is procured through emails, and it has even led to a steep increase in revenue. There are certain email marketing campaigns that can be operated to feature and promote your products and services.
Such an offer can encourage and attract customers to purchase from your site. Email marketing can even aid you in automating a part of your sales process to eventually elevate your net sales. As for the top automation platforms, you could consider comparing Campaign Monitor vs Mailchimp and then choose the best.
Final Thoughts
After the advent of social media, many experts claim email marketing to be a dead source. However, it is absolutely incorrect. No matter how many forms of marketing have been developed till today, emails remain at the top.
This is because any business head or client in this world prefers to be approached in a formal manner when dealing with such aspects. And there could be no better option than emails to keep at it. Thus, it is still one of the best measures that a company can adopt to skyrocket their business.
Editor's Note | This article was written and provided for publishing on PC Tech Magazine by Mashum Mollah a tech entrepreneur and passionate blogger. He is on a mission to help small businesses grow online. He shares his journey, insights, and experiences at Social Media Magazine & Search Engine Magazine. If you are an entrepreneur, digital marketing professional, or simply an info-holic, then this blog is for you.