Business
Digital Impulse
Featured
Features
Technology
Using Digital Technology to Accelerate Business Growth
Digital technology is not only useful to streamline day-to-day business operations but can also play a significant role in flourishing a business.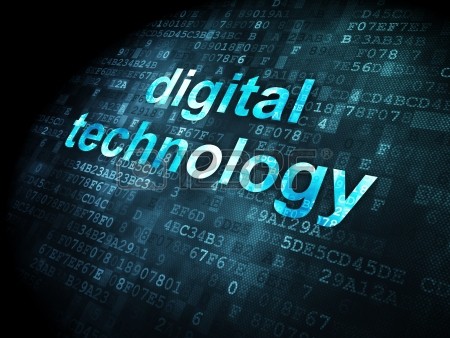 In this modern business landscape, brands and entrepreneurs rely on several digital tools and solutions not only to put their processes on autopilot but also to create better plans for ultimate business growth. Digital technology is not only useful to streamline day-to-day business operations but can also play a significant role in flourishing a business or brand. Smart business owners don't take advanced technology as a way to get things done quickly and efficiently but they also use it to find new ways to do business and reach new markets around the globe.
Whether you are an MN bathroom remodeling company or marketing services agency, you can use the latest technologies to accelerate business growth and take it to a whole new level.
In this blog post, we will explain the top reasons why digital transformation is essential for brands and businesses to grow effectively and to stay ahead of competitors.
Digital technologies for better marketing approach
We are living in a digital era where having a robust online presence is imperative for all businesses not only to thrive but to survive as well. The lack of a strong digital marketing strategy is one of the main causes behind the failures of SMBs. Thankfully, there is a variety of digital technologies that small businesses can utilize for creating better marketing strategies for maximum impact without breaking the bank. However, there must be a clearly defined digital marketing strategy based on realistic and achievable goals to take a business to new heights. Mobile responsive websites, social media sites, mobile apps, and chatbots are some of the commonly used marketing technologies that can help brands reach a wider target audience.
Helping employees be more effective
In this global crisis due to the Covid-19 pandemic, employers are seeking new ways to build productive remote working environments for their remote teams to get more done efficiently. And digital technology is playing a significant role in making employees more productive even when they are working from home. They are getting better and effective in their roles both in and outside the workplace. Cloud business solutions are in high demand these days as they help employees access business files and data easily in real-time to accomplish their jobs effectively. Businesses are also investing in other digital tools like e-signature software, invoicing solutions, bookkeeping apps, and online project management tools to increase employee productivity and effectiveness.
Security is a top business priority
One of the major problems for small business owners and IT professionals is how to store more data on their networks while keeping it secure and protected from cybercriminals. Business data security is an increasingly important and complicated aspect of running business smoothly in this digital world. Digital thieves are smarter than ever before and come with advanced tools to compromise corporate data and networks. That's why businesses must be investing in reliable cybersecurity solutions and programs to keep both business and customer data in a safe hands. Digital technology provides business owners with a variety of security solutions and tools to help them keep data safe and protected from third parties.
Make better and data-driven business decisions
Placing business data and analytics at the top of a digitization strategy allows businesses to reap the benefits of big data and real-time analysis. Businesses and enterprises are generating bigger volumes of data than ever before, thanks to IoT technology. The available data later can be used for a variety of reasons and making faster and productive business decisions is one of them. By using the right analytics tools the business data can quickly be converted into valuable business insights and reports to make informed and better decisions.
CRM systems to improve customer service
Customer relationship management is one of the most vital aspects of any successful business as it allows a business to manage a customer database and build strong relationships with existing customers/clients. A variety of CRM system software are available in the market that any business can use to store customer data in an organized manner and serve their customers in the best possible way to keep them visiting for more purchases. Moreover, CRM systems can also be integrated with marketing software to provide customers with a personalized experience.