Columns
Features
Technology
Why Everything-as-a-service (XaaS) is on the Rise Now in 2021?
Everything-as-a-Service (XaaS) solely conveys the increasing servitization of digitization and technology.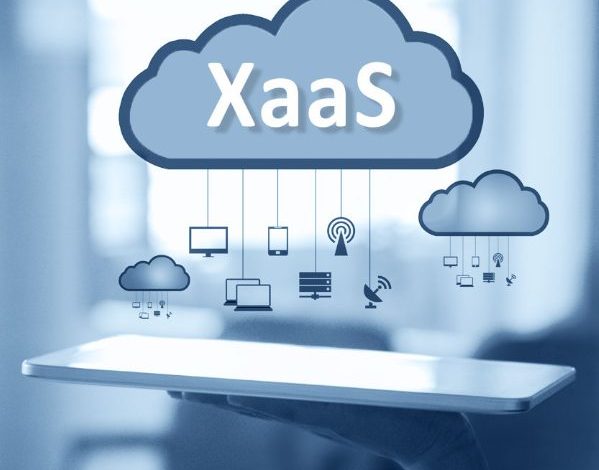 The fact is that 'everything' is usable and available today — that is anything in the IT area can be transmitted as a service on the internet. Everything-as-a-Service (XaaS) solely conveys the increasing servitization of digitization and technology.
Anything-as-a-service, XaaS derived with the SaaS deployment and classification model, and now includes AaaS, PaaS, also including desktop-as-a-service (DaaS), storage-as-a-Service and disaster-recovery-as-a-service (DRaaS).
Cloud computing and its services or applications are in bloom. There are countless impressive reports on advancing evolutionary work on cloud computing. Markets and research have estimated that global cloud computing dividend will surpass USD$342 billion in 2025.
This information is also provided by Gartner's estimation. Now the query is this why XaaS is at the top-of-mind today? The foremost reason of this unexpected rise is due to remote work, coronavirus pandemic is also a sole reason of its peak.
The everyday need of Everything-as-a-Service appeals multi-faceted windfalls to organizations in industrialization, like these companies, moved to an opex category, ownership cost is also decreased, accessibility is exceeding, every time updates, enhanced security, fast time of implementation, improved accessibility, flexibility control, and much more. Bringing everything to XaaS is not getting on overnight.
Research directors at Premium Dissertation UK have estimated that:
"Approximately 17 per cent of the whole market revenue and dividend (as of 2016 to 2017), for application, infrastructure, businesses, and middleware cycle assistance had moved to the cloud and its services. In 2021, this estimate will increase to an approximate change of 28 percent."
Departing to a XaaS model at this pace is looking much like fast migrations to cloud proving domains and hybridization. This process is unhurried but it's growing too due to its need and we will watch it will happen.
Gartner's Nag and Premium Dissertation UK researchers indicates that cloud computing and digitization are not going to be finished but everything-as-a-service or XaaS will be the standard and criterion. Also, ensure that the cloud computing strategy that you are using with your partner is what is up-to-date and legit.
The Cloud Insights Report provided by Premium Dissertation experts is just a mini-assessment, trying to provide you an eye overview and insights into your current cloud infrastructure and on-premises services along with top proposals and suggestions to optimize your potential and current workloads.
Everything-as-a-service reduces time of our work load and provides quick access everywhere. We cannot neglect its cheap price too. You don't need to purchase and deploy heavy software and hardware in Everything-as-a-service or XaaS because in XaaS you can maintain and build your own platforms of development.
You and your team can work remotely with ease of direct access towards the services and you don't need to wait for accessing them while working because you would be able to get then with one tap in the XaaS providing resources provided by cloud computing service providers and you will be free to develop your software and online work immediately with flexibility. Xaas moreover provides you a distinguished persona into your networks. It gives its users an easy passage to its top-level most important services.
XaaS has established a cut and bloom in during Covid-19 pandemic lockdown, this is also because the enterprises appreciate an enhanced IT agility and usability plus accessibility ease, also flexibility, on the fly scalability, higher ROI, speed, limited downtimes, and expanded productivity while leveraging XaaS services model. Due to the Covid-19 pandemic situation, the whole world was jeopardized and threatened. XaaS was playing a vital role in helping businesses and companies to keep moving forward, it was pushing them up irrespective of disturbance, hazardous conditions, disruptions and threats that lie ahead. Enterprises comprehended the value of Everything-as-a-service(XaaS) during that critical period. XaaS has also enabled financial accuracy, effectiveness, efficiencies and the key behind XaaS is Big Data.
Due to its prior need your company may decline without XaaS. Adopting XaaS is obvious now because it is a safer to move towards updating things with market trends and evolutions. Xaas provides security and authorized access to your company and team by providing benefit of better backup and recovery solutions.