Business
Columns
Features
How - To
Technology
Ways Technology Makes Your Small Business Grow Faster
There are some of the innovative and fast-evolving business technologies that could grow your business, regardless of its nature and size.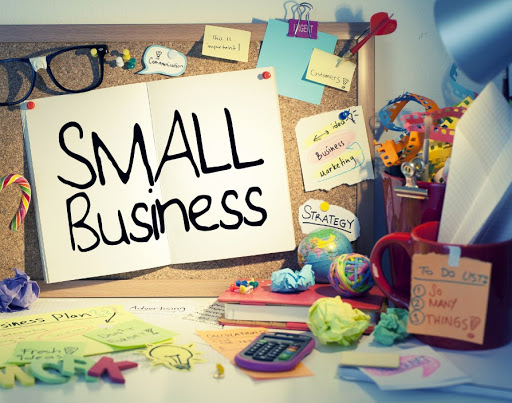 Adoption of the right business technologies can play a significant role in making your business grow, increase revenues, and stand out from the competition. As small business owners and managers usually wear multiple hats, it is necessary for them to use the right tools and business solutions to streamline business operations and increase overall operational efficiency. Making your small business grow and prosper is an ongoing process and there are a lot of technological innovations that can be incorporated in different business processes for ultimate growth and increased outputs.
Your company or business might already be technology-enabled, but there are some of the innovative and fast-evolving business technologies that could grow your business, regardless of its nature and size.
Streamline your Business Finances
From interest free credit card to online invoicing service and bookkeeping software, you can use innovative fintech solutions to streamline your business finances and improve cashflow. There are so many accounting and bookkeeping solutions that help you manage your finances effectively even when you are on the go. You can generate invoices, schedule payments and generate financial reports online whether you are in office or not.
Ease of Communication
Advanced technology has made communication effortless, faster, and more effective than ever before. As communicating in the day to day life is ridiculously easy, interaction with employees and co-workers is both lightning-fast and affordable to increase workplace collaboration. When employees are better able to communicate with each other, they are more likely to complete assigned tasks and jobs in a timely manner. Modern communication methods have removed the barriers that used to make running a business overseas impossible. Businesses and companies now can sell their products or services across the globe with the help of the high-speed internet and mobile-friendly websites and online stores. Every business can sell its products in the international market even without traveling for hours.
New Technologies to Streamline Your Business Processes
More and more businesses are adopting technology to streamline their operations and processes. You can use online financial systems for effective inventory management and stay on the top of stocks. Customer relationship management system software is a great way to provide your customers with a personalized experience. Moreover, advanced manufacturing technologies like custom CNC machining and 3D printing make manufacturing processes shorter, faster, and efficient as they help produce high-quality products with little to no wastage. A business can produce more in less time even without spending more resources. Similarly, implementation of online invoicing solutions not only reduce the costs of collecting payment from customers but also help you get paid quickly to help you improve cash flow.
Analytical Tools
A lot of business analytical tools and solutions are out there in the market that any business can use to determine its weaknesses and strengths to improve things accordingly. In this digital world, we can get insights into things like customer purchase behavior, the number of visitors on your site, location of each visitor, and time spent on your e-commerce website or online store. Moreover, employee management solutions can also generate a huge amount of useful data that can help you assign tasks and jobs to your manpower as per their skills and working capabilities. The use of time tracking solutions is also a great way to find out where time is spent, by whom. The data obtained from such business solutions can be used for process improvement and to increase productivity.
Better Marketing Campaigns
We are living in the era of advanced mobile technology and high-speed internet where we can create digital marketing campaigns that offer specific audience targeting, easier testing environment, campaign tracking solutions, and two-way communication to reach a wider and qualified audience even without breaking the bank. Digital marketing offers a higher return on investment than traditional marketing methods. Small and medium-sized businesses can easily compete with the international market and offer their products or services quickly. Search engine optimization, social media marketing, and app store optimization are some of the best ways to reach your target audience effectively and turn them into valuable customers.
Automation of Routine Tasks
A lot of business operations can be streamlined with the help of innovative technological solutions. For instance, we can use online accounting software solutions to automate accounting, invoicing, and a payroll platform to streamline payroll, tax, etch which can save time for other things that require more time and attention. Business process automation reduces costs, avoid human errors, and free up more time for other things so you can run your business more efficiently like a pro.
Customer Services
Technology has changed the way businesses interact with their customers and vise versa. In this digital world, customers can find out and interact with their favorite brands and businesses anytime, anywhere. Thanks to the mobile responsive websites, social media sites, mobile apps, and chatbots, you can make your business accessible and available 24/7. Customers can get their issues resolved in real-time without waiting for hours. Customer service solutions integrated with customer relationship management software could be a great option for any business to provide its customers with a personalized and excellent experience.