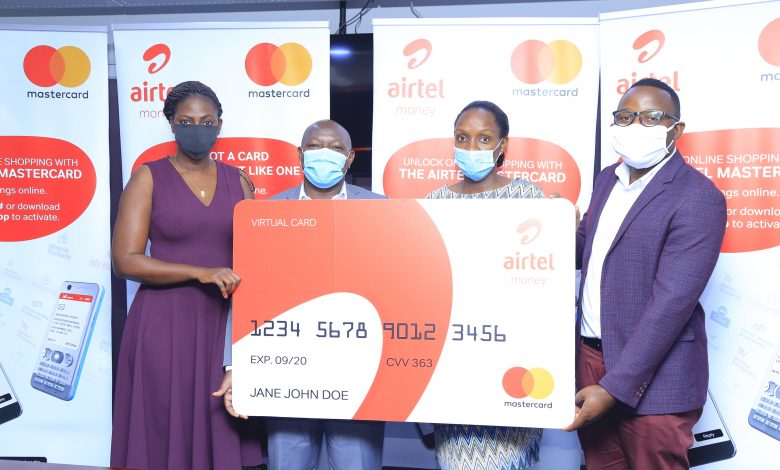 Telecommunication firm, Airtel Uganda today announced a partnership with MasterCard and launched a virtual debit card allows Airtel Money customers to make online transactions safe, convenient and secure without the need of having a bank account. The virtual card is attached to the subscriber's Airtel money wallet.
Head of Mobile Financial Services at Airtel Uganda, Mr. Andrew Rugamba confirmed that the virtual card allows its Airtel Money customers, even those without a bank account, to make payments to local and global online merchants that accept Mastercard with each transaction made charged UGX1,000.
The virtual card can be acquired either by dialing a USSD code *185*7# or by using the My Airtel application. Using the USSD code, select Airtel Money MasterCard, select 'Get a Card' and follow the prompts and once done you receive an SMS with card details to transact online. With the My Airtel application, select Airtel Money, enter the you Airtel money pin, select 'Mastercard' Get Card Option, re-enter the pin and a virtual card will be created in your name.
Customers can delete the card at any time as well as create a new one at their convenience or when required to make purchases online on any merchant platform that accepts Mastercard – locally and globally. Rugamba therefore greatly encourage all their customers to register for the virtual Airtel Money Mastercard.
This same concept has been seen with MTN Uganda who partnered with Mastercard and UBA in September of 2018 —and launched the virtual debt card they called MTN MoMo Card to diversify mobile money services in the country.