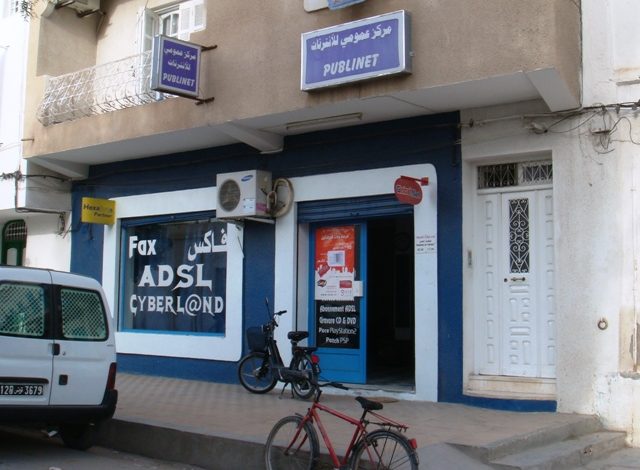 Chicago-based online financial service provider; NetCredit has conducted a research to show which countries globally have the most affordable internet. In their research, they used World Bank data to figure out the average monthly wage in nearly every country. Then used Cable.co.uk's worldwide broadband price research to balance these figures against the cost of a 10Mbps fixed-line broadband package in each location —revealing how much of an average salary in each country one would need to spend in order to get online.
Broadband is non-existent in much of Africa, and the countries for which figures were available mostly pay upwards of 10% of the average wage to get a broadband connection. In South Africa you'd need to pay USD$7 out of every USD$100 earned to get a 10Mbps broadband connection, yet this is the most affordable broadband spot on the continent.
Several countries have broadband deals that cost hundreds of dollars. In Mauritania, the broadband bill for a 10Mbps line would be an incredible USD$4,726.36, chocking the average monthly paycheck of USD$60.50 at a rate of 7812.16% making Mauritania the second least affordable broadband market in the world.
Within East Africa, Kenya has the least expensive internet with the average cost for 10Mps at USD$68.42 which is a 62.17% of an individual's monthly income of USD$110.07.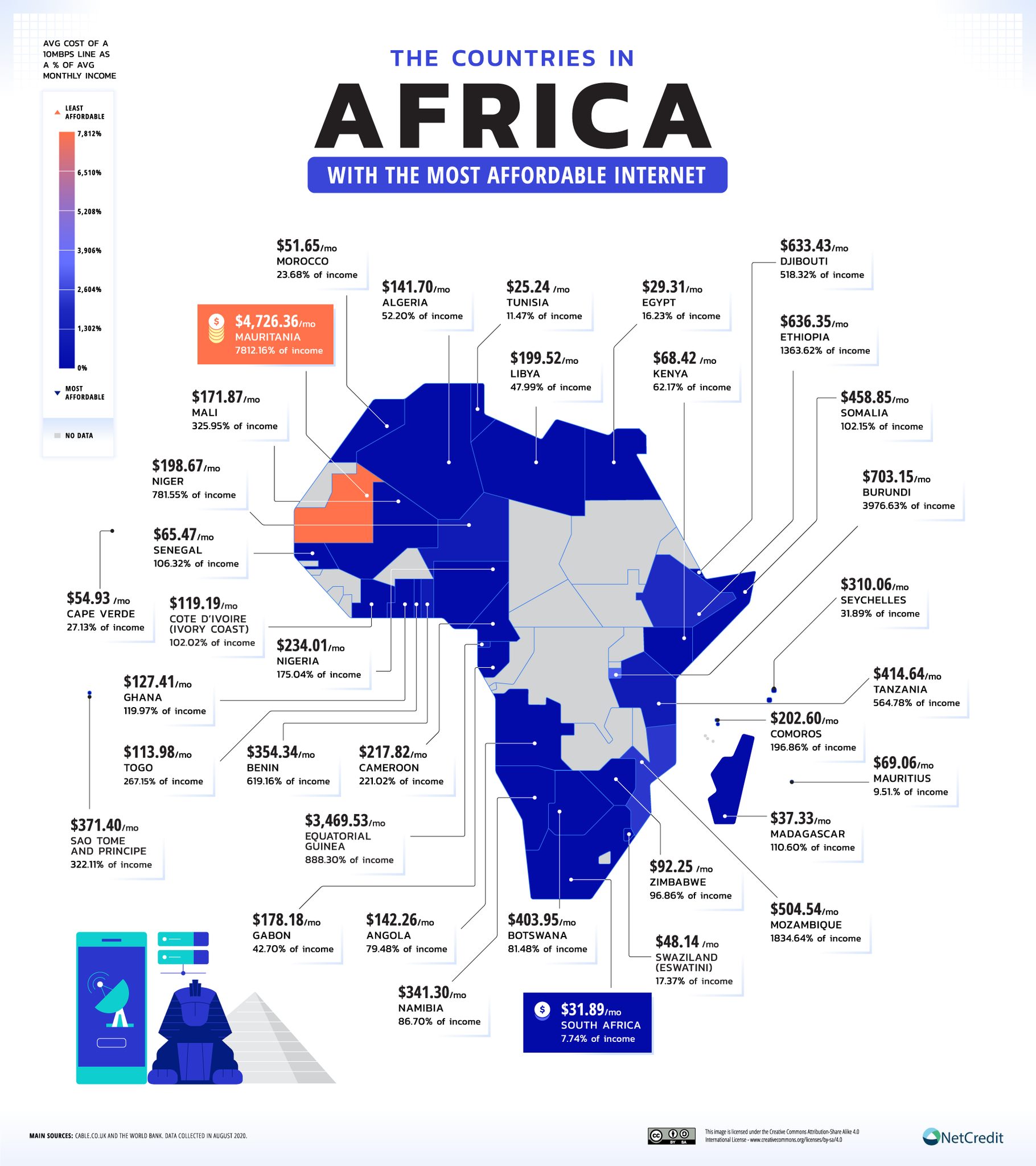 Tunisia has one of the most developed telecommunications infrastructures in North Africa with broadband prices among the lowest in Africa. They have the most affordable internet with the average cost for 10Mps at USD$25.24 which is a 11.47% of an individual's monthly income, according to NetCredit. Internet access is available throughout the country using a fibre-optic backbone and international access via submarine cables, terrestrial and satellite links.
Although the African region contains 35 qualifying countries for Broadband internet connection, it also contains the highest number of countries which failed to qualify due to insufficient or non-existent fixed-line broadband packages. The absentees are: Burkina Faso, Central African Republic, Gambia, Guinea, Equatorial Guinea, Guinea-Bissau, Kiribati, Liberia, Malawi, Rwanda, Senegal, Sudan, Sierra Leone, South Sudan, Chad, Uganda and Zambia.
Most Sub-Saharan African nations fall in the bottom half of the table, and the region also contains the greatest density of countries among the ten most expensive in the world: Mozambique, Tanzania, Equatorial Guinea, Burundi, Mauritania and Eritrea.
Fixed broadband subscriptions in Sub Saharan Africa are estimated to be 6.6 million. This market is expected to grow by up to three-fold by 2023 according to Ovum, a London based global technology research and advisory firm.