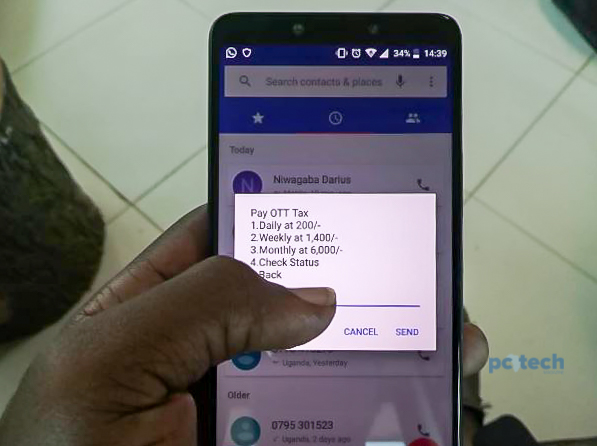 OTT subscription, levy since its inauguration in the 2018/2019 financial year — passed by the Parliament of Uganda hasn't been performing. However, according to UCC Market Performance Report for Q2/2020 (April to June 2020), there was a 7% growth for OTT subscriptions, which increased by 700,000 cellular users up from 10.6 million users in March 2020. The increase pushed the number of subscribers to 11.3 million, which translates to a growth rate of 7%.
The report indicates that out of the 18.9 million mobile internet subscribers in the Q2, only 11.3 million paid tax to access OTT services, meaning that 7.6 million of the remaining mobile internet subscribers didn't pay the levy. Thus, accessing the services via virtual private networks (VPNs) or Wi-Fi connections which are not subjected to OTT.
While appearing before the Parliamentary Finance Committee presenting the budget framework paper for the Financial Year 2020/2021 earlier this year, the former URA commissioner Gen. Doris Akol proposed to the failed and struggling OTT tax should be removed and be imposed on data bundles instead to avoid tax evasion using VPNs or Wi-Fi.
However, this seems not to happen anytime soon looking at there has been an increase in OTT subscribers with the figure growing overtime, according to UCC.
To recall, last year in the Q3 from July to September 2019, OTT subscribers grew to 9.36 million, before growing to 10.6 million in the Q4 of 2019 from September to December 2019.