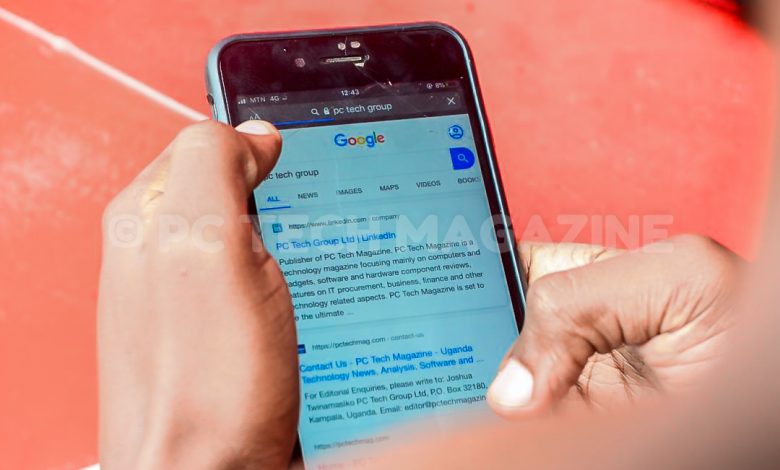 The government body responsible for communications in Uganda; the Uganda Communication Commission (UCC) last week released its market performance sector report of January 2020 shows the country's mobile internet subscription impressive growth, from 15.4 million in October 2019 to 16.9 million at the end of December 2019. The sector's previous report showed 15.2 million internet subscription in September 2019 the growth was by 2,000,000 in October 2019.
"The growth in internet subscriptions may be due to increasing mobile data subscriptions, which are largely driven by growth in feature and smart handset penetration," the report states.
Indeed the number of active smartphones on the network had risen to 6.6 million by the end of December 2019, while feature phones with basic data capabilities totaled 17.2 million. In the sector's previous report, saw 5.6 million and 16 million smartphones and features phones in the market respectively. The increase is by 1 million for smartphones and 1.2 million for the feature phones.
UCC has also highlight three phone types; basic mobile phone; make calls & send text messages, feature phone; make calls & send text messages as well as provide some of the advanced features found on the smartphone, and smartphone; a class of mobile phones and of multi-purpose mobile computing services.
As of December 2019 basic mobile phone monthly users stood at 3,409,724 while feature phones and smartphones stood at 17,181,564, and 6,614,153 respectively.
Highlighting growth in usage of Over The Top (OTT) services, the report reveals that at least 10.16 million cellular users accessed OTT services at least once during the month of December 2019, compared to 9.39 million at the end of October 2019.
To recall, the levy on social media was inaugurated in the 2018/2019 financial year — passed by the Parliament of Uganda with effective of July 1st, 2018.
The Excise Duty (Amendment) Act 2018 — imposed a UGX200 charge on OTT services per day of access. However, consumers can choose to pay UGX1,400 weekly, UGX6,000 monthly, UGX18,000 Quarterly or UGX73,000 Annually. The performance was/is not good because users opt to use Virtual Private Networks (VPN) and wireless (Wi-Fi) connections.
The Uganda Revenue Authority (URA) revealed that levy as one of the worst performing tax category for 2018/19 and its former Commissioner General Ms. Doris Akol emphasized that there's a need to study the tax, while on the other note the tax they were looking at dropping the tax.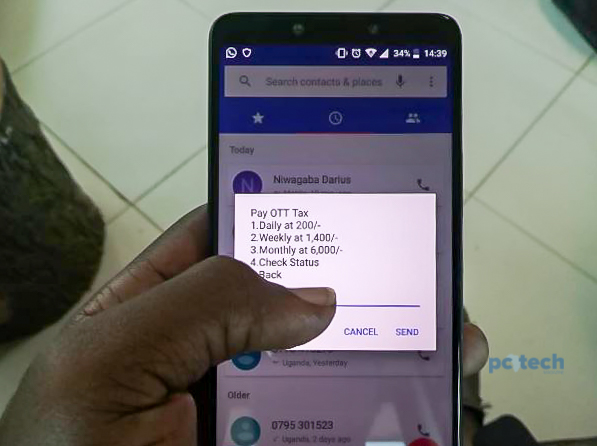 How one can pay for OTT. This is done through mobile money thus, consumers ought to have money on their mobile money wallets to pay the tax.
MTN Users
Dial *150*3# or *165*2*8*6#
Choose whether you want to pay for yourself or for a different.
Select the OTT plan you want, daily, weekly, month, quarterly or annually.
Once selected, you will be asked to enter you mobile money number to confirm payment.
Once done, you're a free to access all OTT services.
Airtel Users
Dial *185*2*5#.
Select whether to pay for self or another number.
Once done, choose the plan you want, daily, weekly, month, quarterly or annually.
Then confirm payment with your 4-digit mobile money number.
You receive a notification of payment, and now you're free to access all OTT service platforms.
Africell Users
Dial *144*2*5#.
Much like the previous steps, select to pay for self or another number.
Select you OTT plan of choice, and accept payment by inserting your mobile money pin.
Once payment is confirmed, you can access all OTT service platforms.