Editor's Pick
Gadgets
Reviews
Smartphones
Itel P36 Stands-out for an Entry-level Budget Smartphone, Why Get One?
Itel P36 is the perfect entry-level budget smartphone that can be considered buying.
Itel Mobile makes good budget entry-level smartphones, and with all, so far we admit that the itel P36 stands out to the peak.
The company launched two phones this month, with a 4G enabled handset. And according to them, the series smartphone consolidates the smartphone for everyone brand investments in mobile communication offerings that are budget-friendly, durable, and reliable. Which honestly speaking, is definitely right.
At PC Tech Magazine, we hand a chance to have hands on one of variants, the itel P36 which comes priced at UGX310,000 as it is the base version while the itel P36 Pro LTE is priced at UGX400,000. Genuinely speaking, the new power-horses should be among the phones a first timer should consider on their first buy.
As I mentioned before the phone stands out in all its family even though its predecessor is good as well. The phone looks incredibly good with all the glossy finish and more of its design is mid-level handset category.
We liked;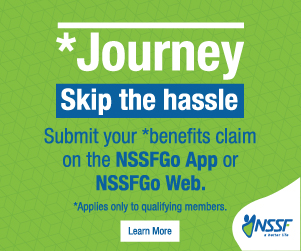 That the company decided to go digital with their manuals and 12-month warrant card. This reduces that paper work that comes in the box and now at least having these digital is easier to follow up.
The display is huge for an entry-level smartphone. The 6.5-inch on a phone like this should be highly credited. We're given enough space to be entertained, read content without over scrolling, to mention a few reasons. Huge displays are the trends today, because consumers want to view more on less scrolls. The company going for this was a smooth upgrade.
The battery life is fantastic we have to admit only if the phone is used for its entry-level capabilities. It will give you a usage of three days with battery saver turned on, on a single charge. Can go for two days on a single charge without the saver turned on and minimizing its usage and a day or a day and half depending on how you use it at its maximum. The 5,000mAh upgrade is creditable.
The camera, in this matter the dual-rear camera. The setup is more like iPhone 11, yes…iPhone. Does look good and we have no doubts about it. The performance is average for an entry-level handset. It comes with 8MP + VGA Depth sensors and supported with a quad LED flash in a low setting. They are able to produce good-enough photos an entry-level smartphone would give. The photos are also worth sharing and with some editing, it's not easy to tell they came from such a device. The cameras, thus deserve a credit.
One other feature to be credited is its mobile operating system. Considering having a small RAM (1GB), and phone comes with Android GO Edition. This styles up to better omptize the phone and in return give better/good performance to consumers. It's comes with GO apps pre-installed including: Gmail GO, Files GO, YouTube Go, among others – smaller apps that don't consume much of the RAM and internal storage (16GB). Therefore, we as well recommend installing lite-versioned apps like Twitter Lite, Facebook Lite, Uber Lite, apps that consume less storage and RAM.
For its features and specifications as well as the budget, the itel P36 can be considered as a buy phone.