Covid-19
Innovation
News
Startups
UNIDO Searching For Startups Tackling the Effects of COVID-19 in Developing Countries
UNIDO calls for companies, startups, universities, incubators, tech hubs and other potential applicants to apply for the "Innovative Ideas and Technologies vs. COVID-19 and beyond" challenge.
The United Nations Industrial Development Organization (UNIDO) launches the "Innovative Ideas and Technologies vs. COVID-19 and beyond" challenge organized by its global network of Investment and Technology Promotion Offices — calling on companies, startups, universities, incubators, research and technology centers and other potential applicants from around the global to apply.
The international contest aims at identifying the most innovative and promising solutions that are tackling the effects of COVID-19 in developing countries and make their economies more resilient, in alignment with the United Nations Sustainable Development Goals (SDGs).
Winners from the challenge will be announced at an award ceremony that will be held in live streaming on July 14th, 2020. The winners will be given the opportunity to showcase their winning proposals at Euro Science Open Forum 2020 in Italy and EXPO Dubai 2021.
Interested in the opportunity, applicants can submit their applications by simply filling the form not later June 30th, 2020.
Coronavirus disease (COVID-19) is an infectious disease caused by a newly discovered coronavirus. Most people who fall sick with COVID-19 will experience mild to moderate symptoms and recover without special treatment. Having been declared a global pandemic by the World Health Organization (WHO), the virus claims over 9.1 million confirmed cases, 4.53 million recoveries, and over 480,000 death cases.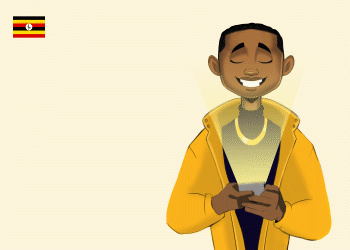 Notably, according to the Ministry of Health in Uganda, the confirm 774 COVID-19 cases, 631 recoveries, and no death cases.
Countries are doing all the best to neutralize the virus. In the meantime, they issue guidelines among which include; social distancing, washing hands thoroughly, stay home, wear protective gears like masks, PPE for health workers, hand sanitizing, among others.