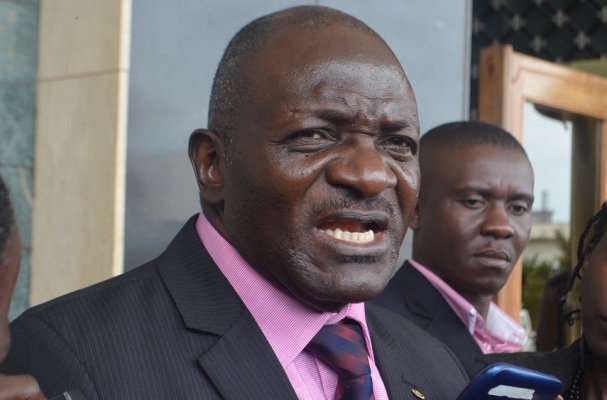 The Minister for Works and Transport, Hon. Edward Katumba Wamala has revealed that Uganda driving permits will be revised, and will be renamed as 'Driving Licence' and will be eligible to be used globally, according to the new Traffic and Road Safety Act 1998 amendment 2020 launched at the Ministriy's premises. This will go into effect after six months of sensitizing the general public.
On May 20th, 2020, H.E President Yoweri Museveni assented to the Traffic and Road Safety Act. 1998 (Amendment) Act, 2020. "The law was passed earlier on January 29th, 2020 by Parliament formally launching it on May 27th, 2020 by the Ministry of Works and Transport.
The amendment 2020 comes with new revisions including; a driving permit will be renewed after 5 years and not the 3 years as previously required. Those whose permits have taken 3 years without renewal will have to re-apply for the permit a fresh, increased penalty for driving schools operating without a valid licence, among others.
In the meantime expired permits are permissible on the roads but only for those whose permits had just expired. Therefore, if the permit is for instance year old without renewal is not permitted and the person shall face arrest.
In response to a lot of inquiries about the re-opening of Face Technologies, the Computerized Driving Permits facility will reopen on Monday 8th, June 2020.
Below are some of the changes introduced by the Act include:
Creation of the Office Of Chief Licensing Officer, whose mandate is to handle vehicle licensing and registration.
Driving permits renamed "driving licence" and will be eligible to be used globally. The name change is to harmonize with international standards and achieve a uniformity.
The licence will be renewed after 5 years and not 3 years as previously required. Drivers whose permits have gone 3 years without renewal will have to re-apply for a permit afresh.
Increased penalty for failing to notify Of change of ownership Of vehicle within 14 days after sale. Fine Of UGX6 million or imprisonment for 6 months.
Minister may enter into an agreement with a private party. in accordance with the public Private Partnership Act, 2015 to undertake driver testing on behalf of Government to issue driving licenses.
Increased penalty for driving schools operating without a valid licence, from UGX1 million UGX2 million.
Boda bodas to obtain a Class M — commercial motorcycles as a new class of operator vehicles licenses.
Licensing and regulation Of online ride hailing companies such as uber and Bolt.
Motor vehicles of 2 years and above not permitted on the road without a certificate Of fitness.
It is an offence to dodge paying your taxi fare, on demand from the operator; or to wilfully damage a public service vehicle.
Touting is prohibited (where a conductor makes noise in order to attract the attention Of a possible passenger). Fine increased from UGX300,000 to UGX6 million.
In organising public transport, Minister may require ofowners of public service vehicles to form SACCOs, cooperatives, companies or a registered association.
Requirement of physical possession of the driving or learners driving licence of motor vehicle or trailer at all times unlike previously where it could be produced in forty eight hours.
Requirement for road users to render assistance to accident victims unlike under the old law where the duty lay on only drivers.
A person that has interest in a motor vehicle through a lease, security, loan to register the interest under the Security Interest in Movable Property Act.
Importation of a non-standard motor vehicle, trailer but with a requirement that the chief licensing officer has approved.
Reckless driving is defined to help to remove any ambiguity in enforcement.
Some penalties and fines enhanced like possession ofmotor vehicles without registration, reckless driving that causes a death. drink-driving.
An accident victim shall have access to medical treatment at a hospital, clinic, or other health facility without having to pay first until he or she stabilizes.
Cars that are above the age of two years from the year of manufacture shall not be permitted on the road without a certificate Of fitness issued by the line minister.