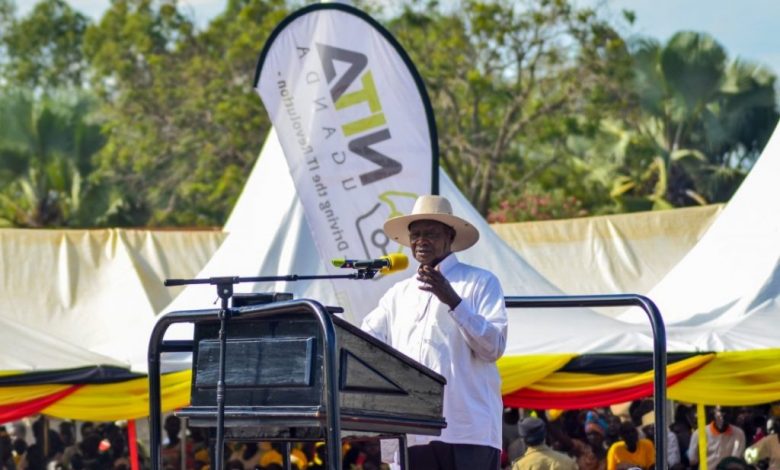 The ruling Government, the NRM through its NRM Manifesto 2016-2021 released its twelve (12) pledges for the ICT sector including H.E President's Museveni's directives.
The NRM manifesto week is when Ministries come out to showcase the sector's achievements over the last four years. For instance, a total of 8,300 new secondary school teachers were recruited in FY2018/19 and FY2019/20, Minister for Education and Sports Janet Museveni has revealed.
The ICT sector pledges include;
Continue to extend the NBI Network to districts, departments and agencies that are yet to be connected.
At least 50% of the UPDF barracks and all regional police headquarters and police stations will be connected to NBI for communication, surveillance and internet connectivity.
Three fibre optic network links will be created:

North-western route through Kamdini, Pakwach, Arua, Yumbe, Moyo, Adjumani, and Nimule with links to DRC and South Sudan.
South-western link connecting Kasese and Mpondwe, also linking to DRC.
North-eastern route connecting Soroti and Moroto.

An alternative route to the sea cables through Mutukula to Tanzania and Katuna to the Central and South African Submarine Sea Cables will be implemented to reinforce the network supply to Uganda.
The Intellectual Property legislation will be reviewed and operationalized to enhance innovation.
Develop an ICT innovation framework, which will, among others, guide on innovation areas, funding opportunities and innovation partners, clients and innovation resources.
Existing innovation hubs will be supported through training, affordable bandwidth, mentoring and innovation infrastructure.
A mentoring and coaching centre for SMEs will be established for quality assurance. This measure will also be complimented with support to SMEs certification and standardization of local products.
Government target areas for innovation will be identified and linked up with private sector innovators, with a view of developing viable solutions for commercialization.
Establish multi-purpose ICT parks which will attract both foreign and domestic entrepreneurs.
Establish ICT innovation Centres of Excellence.
Create and implement appropriate incentive schemes for BPO operators and IT innovators. Furthermore, we will market Uganda's BPOs to the external market.
The President further gave directives to the ICT sector clearly spelling out specific interventions in achieving the set out plans before end of 2021.
The President's include;
To stop the criminally irresponsible and biased reporting by many of the media houses.
To propagate the use of electronics in Uganda and supervise the mastering of this technology.
Initially, encourage the assembling of computers in Uganda and do away with importing already assembled computers ─ old or new. Eventually, to build our own computers.
Accelerating the roll-out of ICT-based community centers.