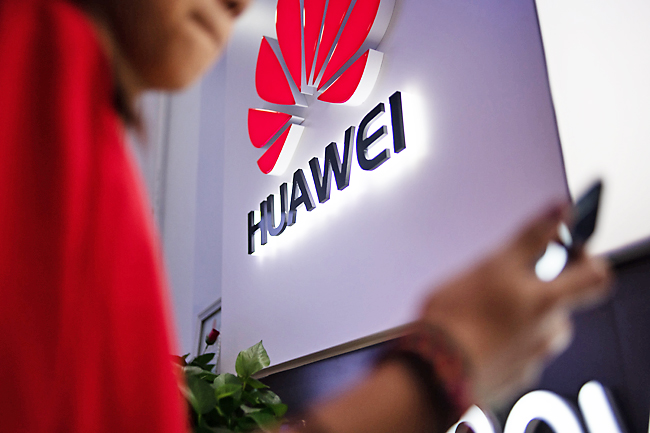 UK government has reassured Huawei and will allow the telecommunication firm to participate in the country's 5G roll-out.
This comes after the government had to reconsider in what its Prime Minister Boris Johnson insisted that allowing Huawei some limited involvement in building the UK's 5G network would not damage transatlantic security cooperation.
The British government said, it will allow Huawei build the country's next generation of super-fast wireless networks. Despite U.S. threats that permitting Huawei equipment could undermine trade and intelligence ties with the U.S.
The director-general of MI5, Andrew Parker, in Jan. 2020 said, that there was "reason to think" that using Huawei technology should threaten intelligence sharing with the U.S.
Huawei VP; Mr. Victor Zhang in a statement said, "This evidence-based decision will result in a more advanced, more secure and more cost-effective telecoms infrastructure fit for the future. It gives the UK access to world-leading technology and ensures a competitive market."
Dexter Thillien, a senior TMT analyst at Fitch Solutions, told CNBC; "Three is better than two. If you ban Huawei, you have a choice between Ericsson and Nokia. You lack competition."
Cutting competition by a reduction to just two vendor choices, can't be good for the market and consumers. Neither helpful to strengthening resilience of telecoms networks that UK government describes as of paramount importance.
Zhang said, Huawei has a strong track record of supplying cutting-edge technology to telcos in UK for more than 15 years. "Will continue with supporting customers as they invest in 5G networks, boosting economic growth and helping the UK continue to compete globally."
The clear cyber security record of Huawei has been recognized by two parliamentary committees in UK all of whom agree there is no technical reason for excluding Huawei from the UK's 5G network.
Its government has full access to evaluate Huawei product ranges through Cyber Security and Evaluation Centre.
UK security agencies believe they have managed security concerns around the Chinese supplier so far and will be able to do so with the 5G network.
Notably across the EU, no government has yet imposed an outright ban on Huawei. Operators warn that banning them may add years of delays and billions in costs to European countries' 5G network launch.
The U.S. still considers them as a threat placing them on Department of Commerce entity list. This restricts them from doing any business with U.S. companies without the White House approval.