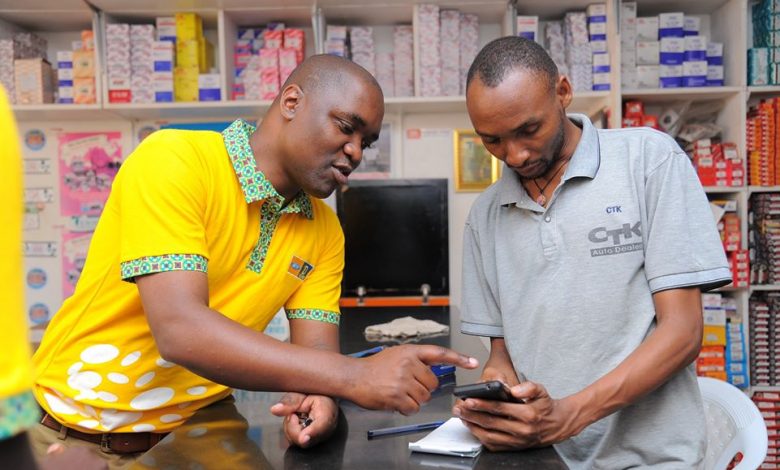 Telecommunication firm; MTN Uganda has on Monday morning unveiled a new self-help code; *177# targeting mainly Small and Medium-sized Enterprises (SMEs). According to the telco, the new code will be a convenient and easy channel for the business to purchase MTN services; Data and Voice bundles for themselves without going to any of its service centre.
Previously business owners had to travel to MTN services centers to have these services activated for them. Now, the telco saw this as an issue, hence introducing the new self-help code. The initiative will give them the ability of saving a lot of time they spend queuing up at the service centers.
"This is a concerted effort to empower business owners to take care of their needs and save time spent walking to our service centers. They will now take business into their own hands," MTN Uganda General Manager for Business, Mr. Ibrahim Senyonga told reports.
He added that, with the new innovation, their customers will have less business being at any of their service centers opening up the ability for them to address their needs remotely on their own.
The innovation is tailored towards fostering convenience, saving time and improving the MTN business customer service exprience.
Mr. Senyonga told reporters that they have nearly 100,000 SMEs using their MTN services; data and voice bundles mainly.
*177# as mentioned before is only for business owners. Dailing the code, business owners need to register their business before purchasing data or voice bundles. Among the bundles bundled for them include; kazi bundles, business combo bundles, unlimited internet, wakanet bundles, and fixed line bundles.
After unveiling the new innovation, Mr. Senyonga and MTN Uganda Regional Marketing Coordinator; Mr. Jimmy Ssempuuma took some time, and walked through the nearby business places pitching to some of the business owners how the new service works.
These SMEs owners believed the service might be of an advantage to them. Some noted that they really needed a voice bundle that favors them a lot and thought the new service would be given a try.
Meanwhile, according to Government revenue collection agency, Uganda Revenue Authority (URA), SMEs contribute over 25% of the country's total Gross Domestic Product and employ about 45% of the labor force.
The body registers over 376,657 SMEs, a majority being in the wholesale and retail trade sector.